Features
on
Wednesday, April 26, 2017 - 16:15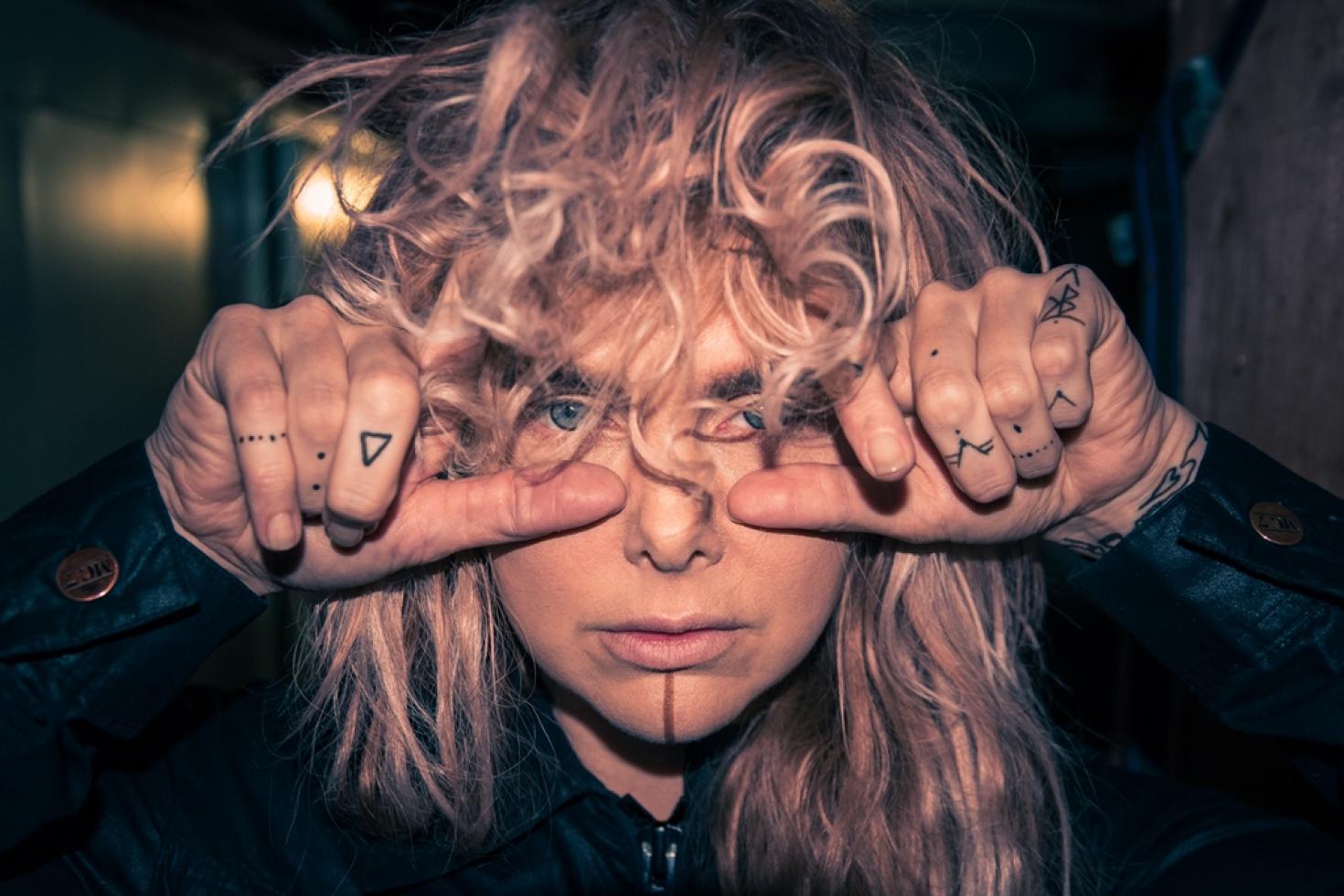 Swedish dark-pop outfit True Moon's self-titled debut album will be out this Friday via Lövely Records. We caught up with vocalist/bassist Karolina Engdahl to talk about the album.
PRT: Let's start with a dumb question… what is a true moon and why did you pick it as your band name?
Karolina: For me, True Moon is a full moon and a magical light in the darkness. And so that's why we chose that name.
PRT: Can you sum up the history of the band in the form of a tweet?
Karolina: We needed to do something different; it was like a fire inside.
PRT: Two of you have already played together in Vånna Inget. Why did you decide to start a new band rather than steering VånnaInget to a slightly different sound?
Karolina: We have played hundreds of shows with Vånna since 2011, and as much as I love it I also felt the urge to sing in English and go to a bit of a darker place in a different way.
Vånna is still alive but naturally put on hold, everybody has other projects and when then the time and inspiration feels right we will make new songs. But now I'm in love with True Moon and that process, it's an amazing feeling.
PRT: I read somewhere that True Moon was born out of a general feeling of boredom with the Swedish music scene. What do you think happened to the scene over the past few years that eventually made you bored with it? Only a few years ago - to me - the Swedish indie scene, spearheaded by Ny Våg records, was one of the most exciting ones in Europe.
Karolina: There was a great period of inspirational Ny Våg music like Masshysteri and so on, and we released our first album with Vånna just when they quit. I think our time was right and we have played hundreds of shows since 2011. Eventually I guess I got bored with singing in Swedish and hearing more and more bands singing in Swedish over and over, even though I love my other band but it simply felt like a natural development to start True Moon, like a full moon of inner inspiration that needed to explode into something new. A new path!
PRT: You recently toured Japan with Vånna Inget and not that long ago the band's album Ingen Botten was nominated for a Manifestgalan Award . Can you explain what it means for an artist in Sweden to be nominated for a Manifestgalan award?
Karolina: 'Ingen Botten' got nominated for a Swedish Grammy in 2014 for Rock of the year, that was huge and so overwhelming for a small band like us! We also got nominated at the indipendent Manifestgalan with our first 'album Allvar' a few years earlier. And last year True Moon also got nominated at Manifestgalan, it's always a great honour to be nominated for something you've put your heart and soul into.
PRT: You don't hide the fact that you were influenced by the likes of Joy Division, Killing Joke, Sisters of Mercy, The Mission and early Cure. What do you think it is about those bands that people are still so heavily into them? A sign of the times maybe?
Karolina: What I love is how they sound so clean but so dark all at once. The unforgettable melodies, pads, drums like an unstoppable train, it's magical. Some of those bands are truly timeless.  
PRT: You recorded the album in your own studio. What are some of the pros and cons of working in a familiar setting?
Karolina: We recorded in Tommys studio and worked with producer Jari Haapalainen, who also plays guitar on the record. Working with a producer makes you focus on the work in a great way I think, and even though we are in a very familiar environment we all try a little harder.
PRT: I read that you recorded all your vocals in 90 minutes. Was that the idea from the start or just the way it turned out?
Karolina: No, that was not the initial plan. The vibe was right and it sounded great, so that's what happened.
PRT: I've always been in love with the Swedish Punk & Indie scene. From Broder Daniel to Håkan Hellström, Masshysteri to HårdaTider and Blå Tåget to Thåström. Can you name a few current or recent Swedish bands that might be worth checking out for our readers? 
Karolina: Jenny Nilsson & Demonerna, Hotet, Christine Owman, Andy the band, Sju svåra år, Allvaret.
PRT: What's up next for True Moon once the album comes out?
Karolina: Play a lot of shows all over and start recording a new album!