Features
Track-by-track: Steady Hands talk 'Truth In Comedy'
on
Tuesday, October 16, 2018 - 20:29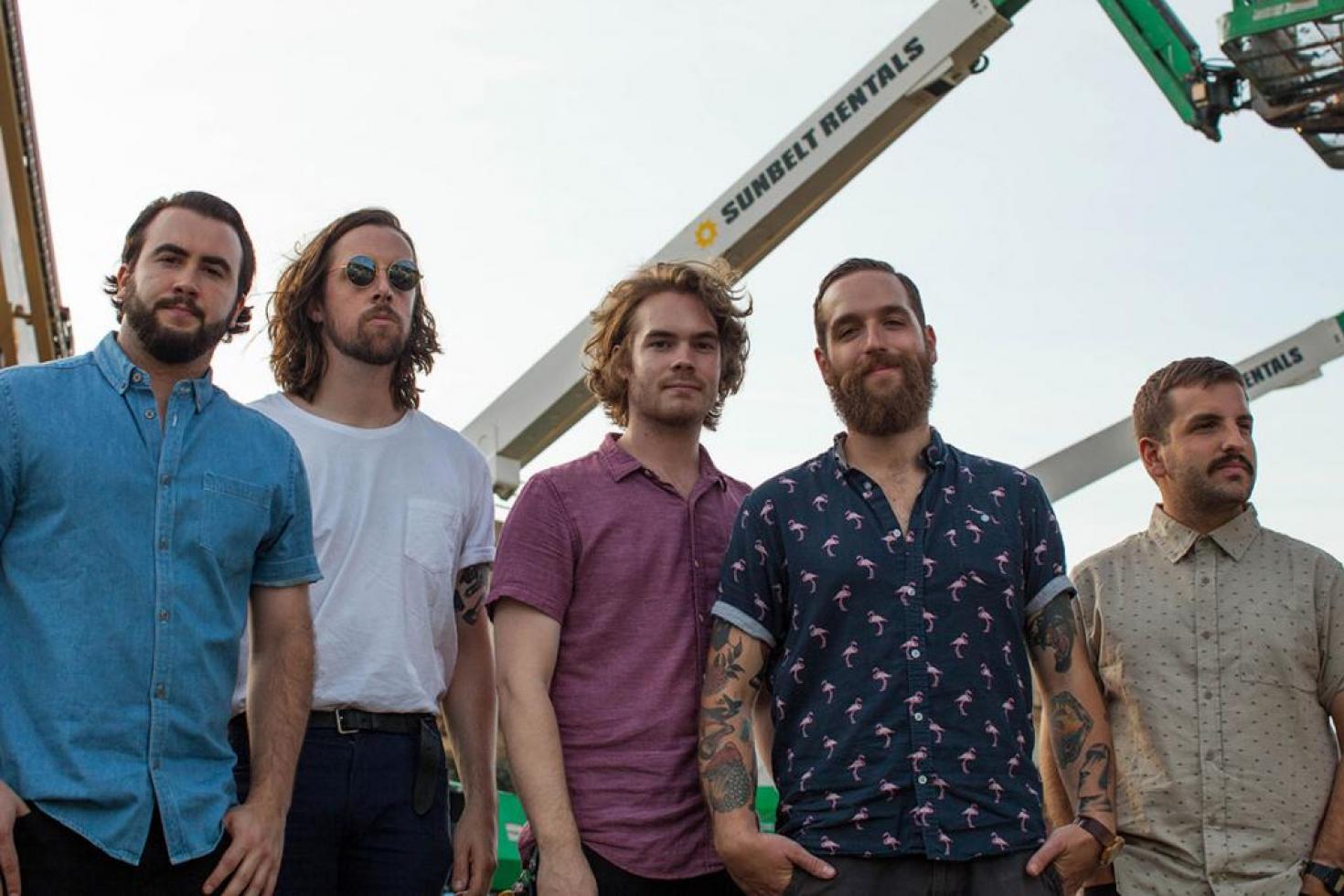 - by Tom Dumarey
We are very excited to premiere Steady Hands' debut album 'Truth In Comedy' in full ahead of Friday's official release along with a track-by-track interview with Sean Huber.
Ever since Modern Baseball went on hiatus last year, Sean has been focusing on what started out as a solo project back in 2012. Steady Hands has since evolved into a full-fledged band where Huber finds himself surrounded by a band of Philadelphia musicians. They already released a compilation of early material called 'Rude Boys Of Bar Rock' a while back, but they are now getting ready to release their first ever full-length album, 'Truth In Comedy' via Lame-O Records (pre-order physical / pre-order digital). Enjoy! (photo credit: Chelsea Christer)
'40x'
This song is about a specific time in my life when I was growing up, and felt like everything was falling apart, but at the same time we were invincible. There's a moment before you leave the house for the first time where you are cocky and ready to take on the world, and every night feels like you're a character in Dazed and Confused.
'No More Funerals'
This is one of the more literal-written songs on the record. Each verse is about a specific time I've spent in a religious establishment and the humor I noticed from the experience. I grew up catholic but don't identify as that any longer – but I will never stop questioning how my upbringing affected me and why I am still so infatuated by the idea today.
'New Tattoo'
This song is about having an argument and not having any of the right words to say what you mean. I can be really stubborn, but I'm also pretty non confrontational. So I do my best to avoid the issue.
'Saint Lucas'
This is another religion centric song. During one summer I would constantly ride my bike up to my buddies house and we would bring PBRs and talk about religion, life, and music for hours. I think fondly of that summer and the very productive and mutually respectful debates we would have.
'Indifferent Belushi'
This song is about the very end of the Mobo touring. I was touring across the world, in some of the most beautiful places on earth, and feeling miserable. I became obsessed with 70s & 80s comedians and the lifestyle that all of the greats were surrounded by. I identified with them for putting on an act and entertaining 1000s of people, while I wasn't having a good time myself at all. In typical SH fashion, I wanted this to be one of the happiest sounding songs on the record.
'Drop D and Dance Beats'
This song is the second part to the story in 40x. You grow a few years older, and all of the sudden the reckless abandonment that you were so excited by has more serious consequences. A bunch of the lyrics in the song came from a message directly from an old friend during a really weird time.
'Old House'
This is a love song for my wife about going through the harder times but having a relationship that you know will be able to withstand anything thrown at it.
'Magazines'
This song is about the moments when you feel like everything is falling apart but realizing that tomorrow is another day and it will be okay. The things you think will end your life when you're younger become distant memories when you look back at them.
'Better Days'
This is a song about my life now – life off the road, looking back at the last few years and what I've missed being away from home.
'Christmas at the 'Vous'
For a few years, when my older family members were still around and living near Philly, I used to spend Christmas day visiting them, then my family would drop me off at my apartment and I'd go out in the city. It was always quiet and relaxing and felt like you got away from reality for one night. I've spent a bunch of nights like this with one of my friends after getting off the road – and catching up at home. The verses are all about moments from touring, and at the chorus I'm back home, living a normal life. A bar in Philly was nice enough to charge us by the lot rather than per drink after a particularly indulgent night and we ended up saving some money that way.