Features
Supersuckers' Eddie Spaghetti talks 10 albums you should not sleep on
on
Thursday, September 20, 2018 - 16:39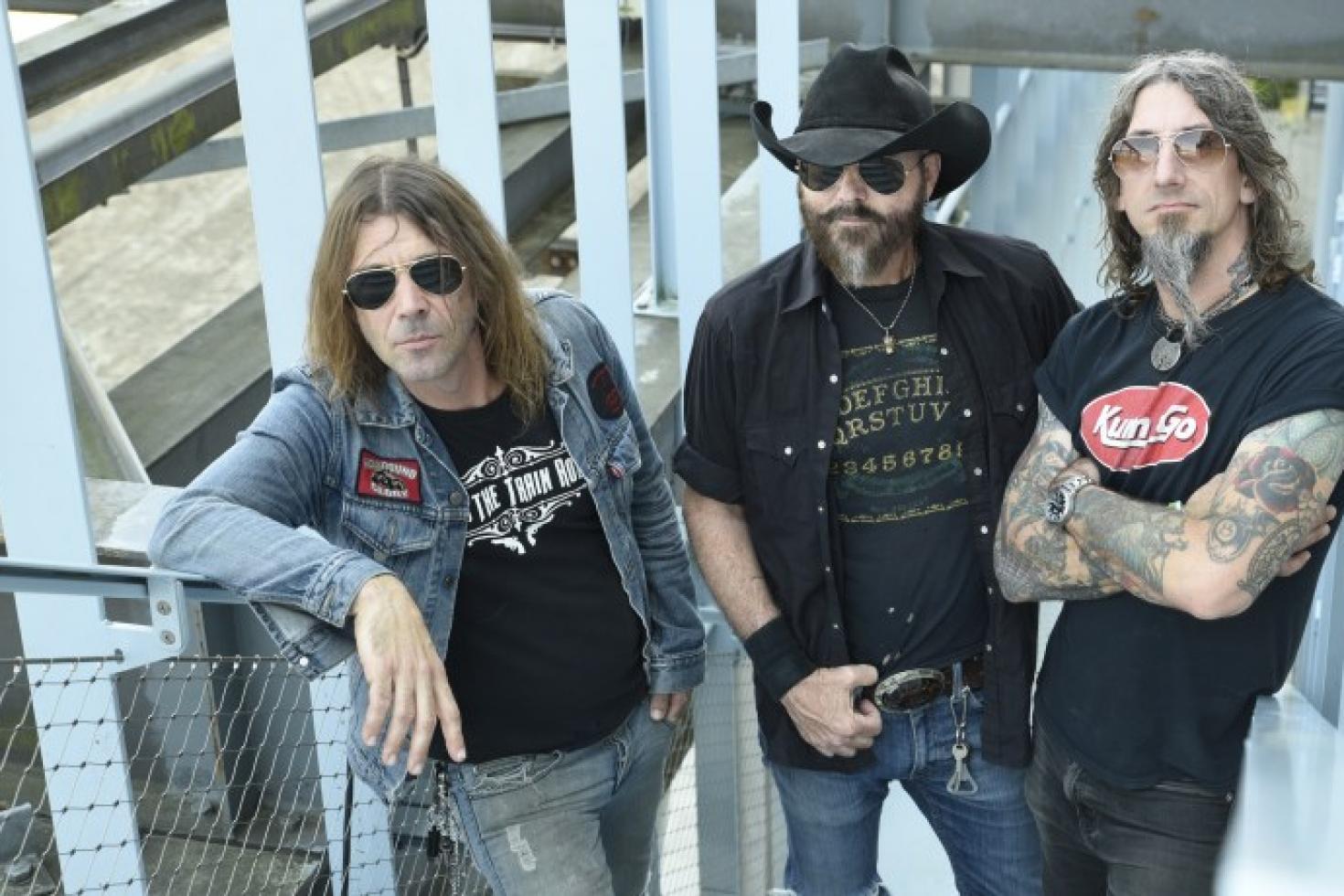 Anyone who knows me knows of my reverence for what I call the "Holy Trinity" of rock n roll. That would be Motorhead, AC/DC and the Ramones. But for the purpose of this article I'm going to focus on bands who I feel like have been underappreciated and have slipped through the cracks of the larger populace's ears. These are all bands featured in our new song, The History Of Rock N Roll. Which you should listen to IMMEDIATELY.
Rocket from the Crypt 'RFTC'
This record was largely panned when it came out but I think it's a masterpiece. "Break it Up" and "Lipstick" are both amazing tunes. You really can't go wrong with any Rocket record or anything by John Reis. He's a keeper.
The Hangmen 'Metallic IOU'
I can't say enough about Bryan Small and his influence on me. I discovered The Hangmen in the late '80's and my life has never been the same since. This record is front to back awesome and he has several of these kinds of good-all-the-way-through records.
Zeke 'Til The Livin' End'
Although this record doesn't have my absolute favorite Zeke song on it, (that would be Chiva Knievel from "Flat Tracker") it's my favorite Zeke record because it came so out of left field. It's another front to back masterpiece from a band who had no business being this good at the time. Blind Marky Felchtone is another musical Jedi on this list and his talent needs to be acknowledged by all.
The Didjits 'Hornet Piñata'
The Didjits were INSANE. The way that Rick Sims puts together a song is unique to him and him only. His voice, while a bit of an acquired taste I suppose, is a manic ride through a mad man's mind. It's what attracted me to him to join my band for awhile. And while that experiment didn't really work out for long, my respect for his craft remains.
The Dwarves '...Are Born Again'
It's pretty much impossible for me to pick just one record from The Dwarves. They're entire catalog is a master class on what it means to be a rock n roll band. I think Blag Dahlia is a master front man who's primary skill seems to be the way he delegates creative duties to the crazy cast of characters he runs with. You never know who's gonna bring the goods to the party with the Dwarves but you always know that with Blag in charge, it's gonna be solid gold.
The Bellrays 'Black Lightning'
Lisa and Bob are finishers. This record is a no-stone-left-unturned  exercise in pure rock fury. "Everybody Get Up" is glam rock glory. It must be so nice to have no limits on what you can do as a vocalist as Lisa Kekaula is blessed with that gift. There's nothing she can't do!
The Upper Crust 'Let Them Eat Rock'
A band with a schtick. Only the band totally rocks and the schtick is HILARIOUS. These guys dress up like colonial dandies and sing songs about how much better they are than you. They sound like AC/DC and they have continued to be a force for much longer than anyone could've expected. Their latest record, "Delusions of Grandeur" is as good as the record I mentioned above. But if you're gonna get into the Crust, you need to start at the beginning.
Mick Collins/Blacktop 'I Gotta Baaad Feeling About This'
Mick Collins is a fucking genius. He's been in charge of at least three amazing bands, The Gories, Blacktop and The Dirtbombs. I'm choosing a record by Blacktop just because I feel like it right now. But anything this man has done is quality. I must've listened to this record 200 times. It's just so good. Garage Rock at its finest.
Electric Six 'Switzerland'
Another band with more than one great record to choose from. I think I like this one the best because it has Pulling The Plug On The Party and Night Vision on it. Two amazing songs. The way they combine dance music and sheer rock power is only done by them. Dick Valentine is a prolific song maker-upper, having put out a new record every year since they started in 2003. That's a lot of records to sift through. Start at the beginning and enjoy the ride.
Supersuckers 'Suck It'
The latest by the Greatest. No more needs to be said.