Features
on
Wednesday, June 1, 2016 - 17:42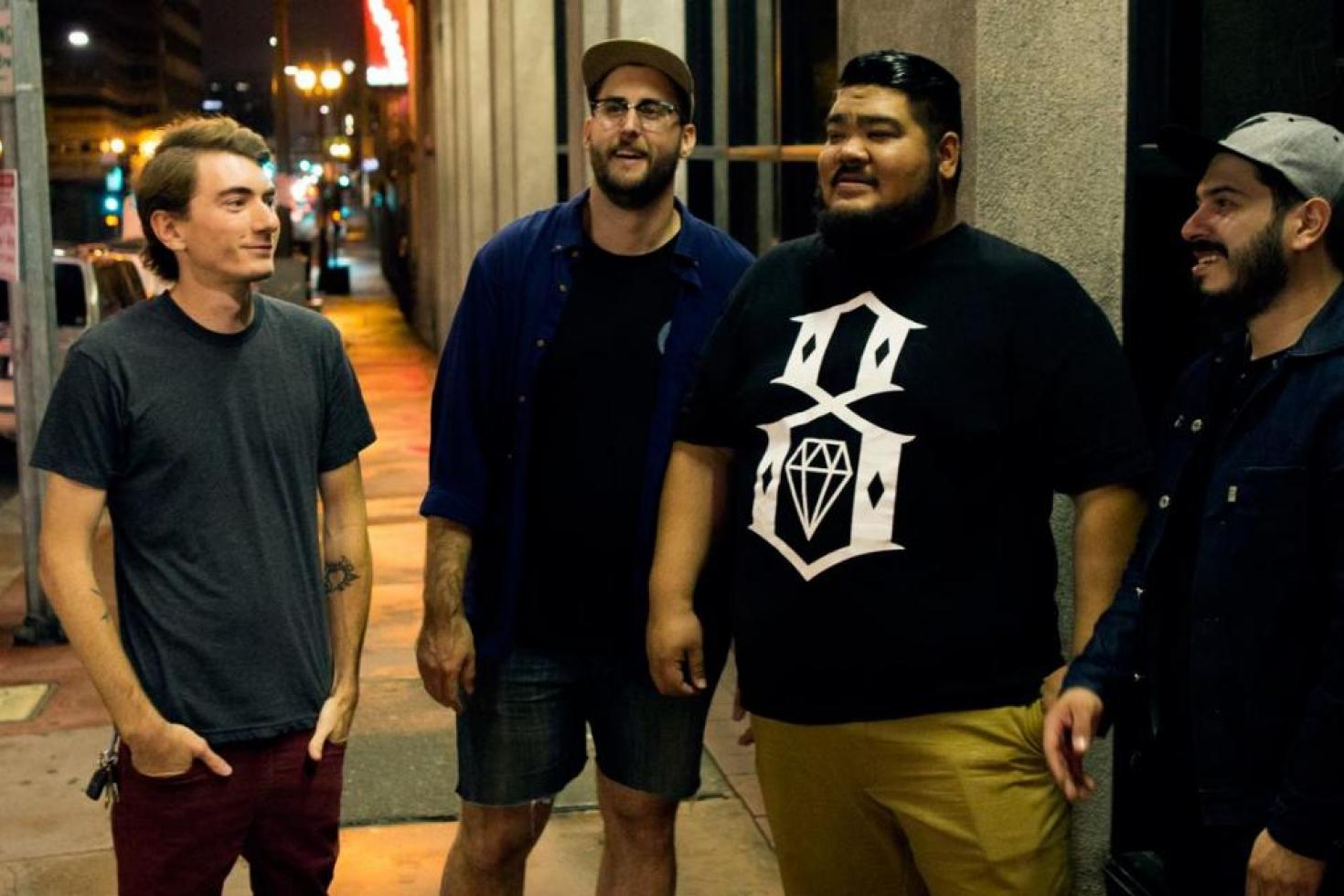 Here's an interview we did with Los Angeles based band Spanish Love Songs. Why? Because they have started working on their second album. Because their debut album "Giant Sings The Blues" will be out on vinyl for the first time soon (with our buddies from Bearded Punk Records handling European distribution). Because "Giant Sings The Blues" is a fun album. And because we don't nearly have enough articles where we get to work in Enrique Iglesias somehow. Read on to see what vocalist/guitarist Dylan Slocum had to tell us!
PRT: First of all, how did you come up with the name Spanish Love Songs? And do you think you could have come up with something more ungoogleable if you really put your heart into it?
Dylan: There are bus ads in Los Angeles for a lawyer that read, "Yo Soy Juan Dominguez," and I told Gabe & Ruben that it would make a really cool name. They were less excited, but we all agreed that something referencing Spanish would be cool. And I believe one day I just blurted out "Spanish Love Songs," which sort of stuck. It's pretty bad to google, but it could always be worse – we could be called like "Famous Football Players" or something. At least we own spanishlovesongs.com
PRT: Speaking of Spanish love songs, what's your all-time favorite? You put on some Shakira every now and again or are you more into older, traditional songs?
Dylan: I won't lie; I've always had a soft spot for the Spanish version of Enrique Iglesias' "Escape."
PRT: For the people out there who haven't heard you yet… if Spanish Love Songs was the lovechild of two other bands, which bands would have had sex and which position were you conceived in?
Dylan: We're like the unloved, not-quite-as-cool bastard child of Jawbreaker and Hot Water Music if they had drunk break up sex – the kind where it's missionary and you're not enjoying it because you're sadly staring into your partner's eyes, knowing it's completely over.  And then three days later you get served divorce papers and spend six months drunk in a city like Burbank, CA.
PRT: You recently signed with Wiretap, who then re-released your debut full-length "Giant Sings The Blues" with three extra songs. How did you end up with them? Was there a lot of wining and dining involved?
Dylan: Sadly, no wining and dining for us. Rob, who runs Wiretap, saw us at a show and started talking to Gabe pretty frequently. Over the course of a few months, we all just sort of said, "we should do this together." Although, I was out of the state at the time, so there may be more to that story. I hope one of us at least got a subway sandwich or something out of him.
PRT: The album will be available on vinyl in the near future, with Bearded Punk Records handling distribution in Europe. Is that the first step towards world dominance? And does it mean you are planning to come over to Europe anytime soon?
Dylan: While we all secretly want world domination, I think we really wanted to put out the album in Europe so we'd have an excuse to come tour. So yes, we'll be over there relatively soon after the vinyl release – either the end of this year or early next year. At this point, it's probably the biggest driving force of the band, as none of us has ever been cool enough to be invited over to play.
Can we also take a moment to talk about how cool Gregory and Bjorn at Bearded Punk are? They're hustling so hard and putting out all these amazing releases. And they introduced me to Coma Commander.
PRT: What's the story behind the album cover? Is that the result of a band practice that turned into an arts and crafts session?
Dylan: We stole that photo from a good friend of mine. I believe he made the hat for a fake game show for a college class. The story behind using the photo is that we lost our original artwork and had to use our backup choice. That's a pretty good idea of how our band works.
PRT: You recently posted a short video on Facebook to announce you were shooting a video for the song "Concrete". Why does Dylan look like Tigger in the announcement?
Dylan: I don't want to spoil the video. I will confirm that it was NOT our attempt at becoming KISS but with Safari animals.
PRT: You started working on your second album. Can you already tell us a bit more about it? Which direction are the new songs going? Do you already have an idea when it will be out?
Dylan: It's still in the early stages of creation. Musically, it feels like a natural progression as we attempt to hone in on what a SLS song is. They sound very little like "Giant," and yet sound exactly like us, if that makes any sense. I don't like to explain lyrics too much, but I will say that if the first album was about looking outward and examining why my relationships kept failing, or why I didn't feel comfortable with my place in the world, then the new album is about looking inward and figuring out that I'm the reason for most of those things.
We take forever to lock down studio time, but we're hoping to have it done by the end of the year. With the vinyl of "Giant" coming out, I imagine we'll release it early next year.
PRT: What's up next for you guys?
Dylan: We just played Punk Rock Bowling, which is just the coolest thing. Then more writing, more touring, and EUROPE.
PRT: Last question… why did Spanish Love Songs cross the road?
Dylan: Because we thought we saw someone we knew and maybe used to care about, but then we got there and it was just a passing stranger.