Features
on
Thursday, January 12, 2017 - 12:56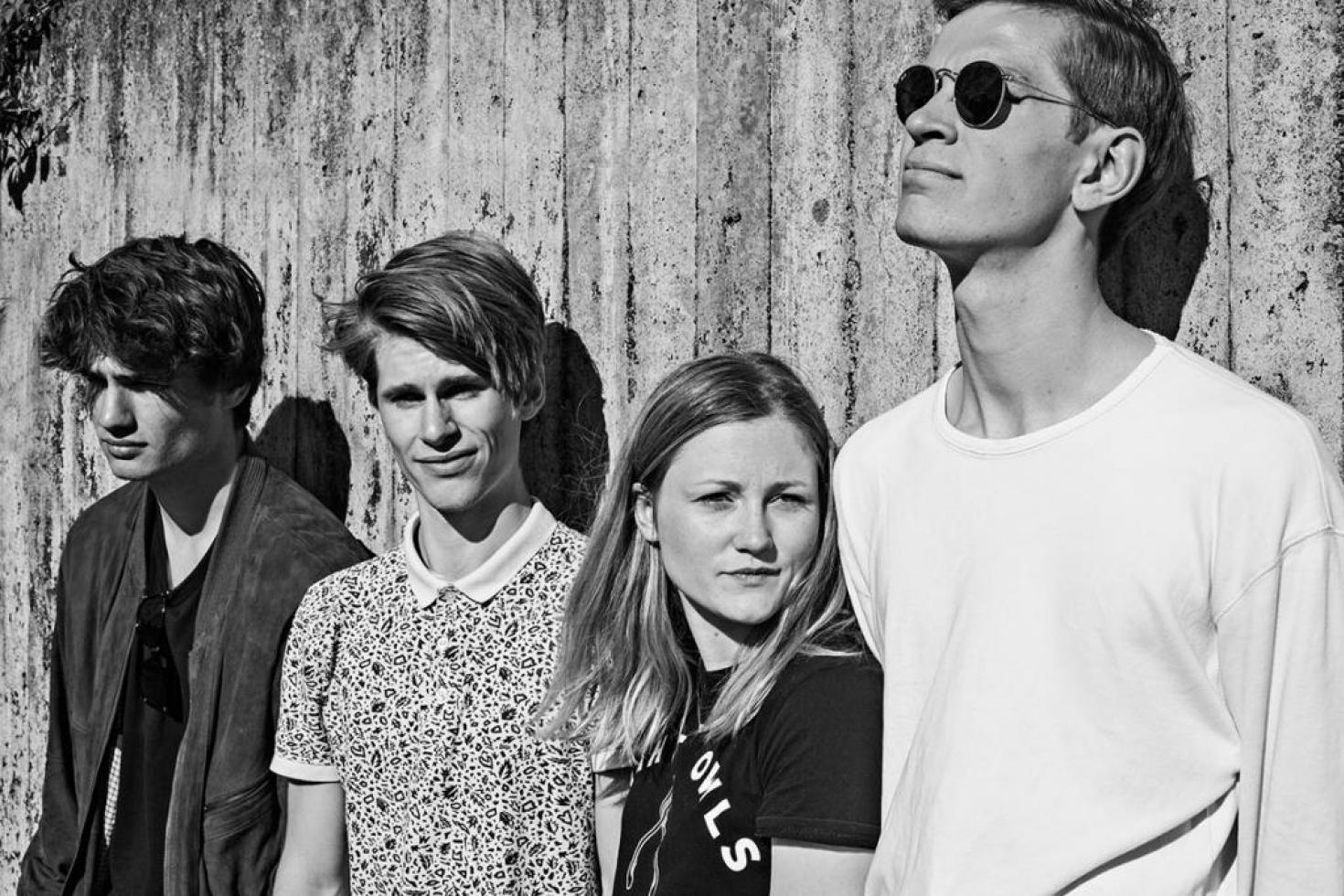 One of the bands you absolutely need to keep an eye out for this year, is Norwegian pop-punk outfit Sløtface. Things have been moving fast for the band ever since they got their start in 2012 under the name Slutface. They recently released an EP called "Empire Records" and their debut full-length will be out later this year. We talked to singer Haley Shea about their history and the new album!
PRT: Can you sum up the band's history in the form of a tweet?
Every  movie about a band ever: "Formed in high-school, first show at a school dance, will inevitably end in death and destruction."
PRT: For the people out there who haven't heard you yet… if Sløtface was the lovechild of two other bands, which bands would have had sex and which position were you conceived in?
We like to think that we would be the love child of Arctic Monkeys and Blondie conceived in some crazy tantric position, but in truth we're probably more like these bands far into the future where they are ghosts of past selves, after they've been married for a while, and sex has become routine.
PRT: You recently changed your name from Slutface to Sløtface because of 'social media censorship'. It's a subtle change though. Did it resolve all the problems?
Pretty much. We can actually advertise for our shows now and the look on people's face when you correct the pronounciation "slotface" is priceless.
PRT: I understand the reasoning behind calling your band Slutface, but weren't you ever worried that people wouldn't check you out because of the name? Or that they would check you out but for the wrong reason? When I first saw the name, I thought you were a death metal/grindcore band.
We did worry about it a bit, and Facebook was convinced we were pornography for a long time, but people who bother to check out the music usually get it. We think having a name like Slutface piqued more interest and makes people want to figure out who we are more than it scares people off and puts us in more interesting positions as a band. Like having to explain to people's parents at a children's festival why we were even booked for that slot.
PRT: I don't mean this in a bad way… but like a lot of other bands out there, you describe yourselves as a feminist band. You had riot grrrl in the nineties, then that kinda faded away. And now it's back. Why do you think this is so current again now and not for the past 15 years?
We like to believe that with the world going to shit we all need more music that is angry about important issues, which is why we're seeing this return to some pretty 90's aspects of rock music. But calling ourselves a feminist band is important, and a huge part of what we are because of all the different things it entails. We don't think being a feminist band should put you in box, it should be something for everyone. We want to open up the expectation of what being a feminist band means, because it doesn't have to be synonymous with Riot Grrrl, it's a lot of different genres, and ideas, and forms of expression.  
PRT: You recently released the "Empire Records" EP, but you also finished recording your debut album. How would you say it compares to what you have already released?
Mostly the album showcases a lot of different sides to us as a band. We just wanted to record an album that we're really proud of and not be too burdened down by the constant question of "what sounds like us?", so it has a lot of different stuff on it, and what we feel is just a set of solid tracks.
PRT: The album won't be released until later this year, which is still a while away. How anxious are you to get it out there?
VERY. We're pretty impulsive as a group, so all the waiting around is kind of torture.
PRT: Things seem to be moving pretty fast for you. There was a US tour, a UK tour, festivals like The Great Escape. Ever thought it would take off like it is now?
We don't really think any bands ever expect for things to "take off" or ever really feel they have taken off, you're just too focused on working hard and making the most out of every opportunity. We like to focus on lots of small goals, and not dwell too much on any one thing and that keeps us happy.
PRT: Speaking of that US tour… did you find Americans were open to discovering a European band? One called "Slutface" to top things off?
Definitely. We met some of the most engaged audiences we've ever played to in the US, and loved talking to everyone after a show, which was really fun in the States as people came up and talked to us every night. We can't wait to go back in March.
PRT: You will also be playing at Eurosonic… what do you expect of a showcase festival like it?
Lots of music industry people crowded at the back of the room with their arms crossed. But maybe we'll be pleasantly surprised?