Features
on
Wednesday, January 20, 2016 - 12:07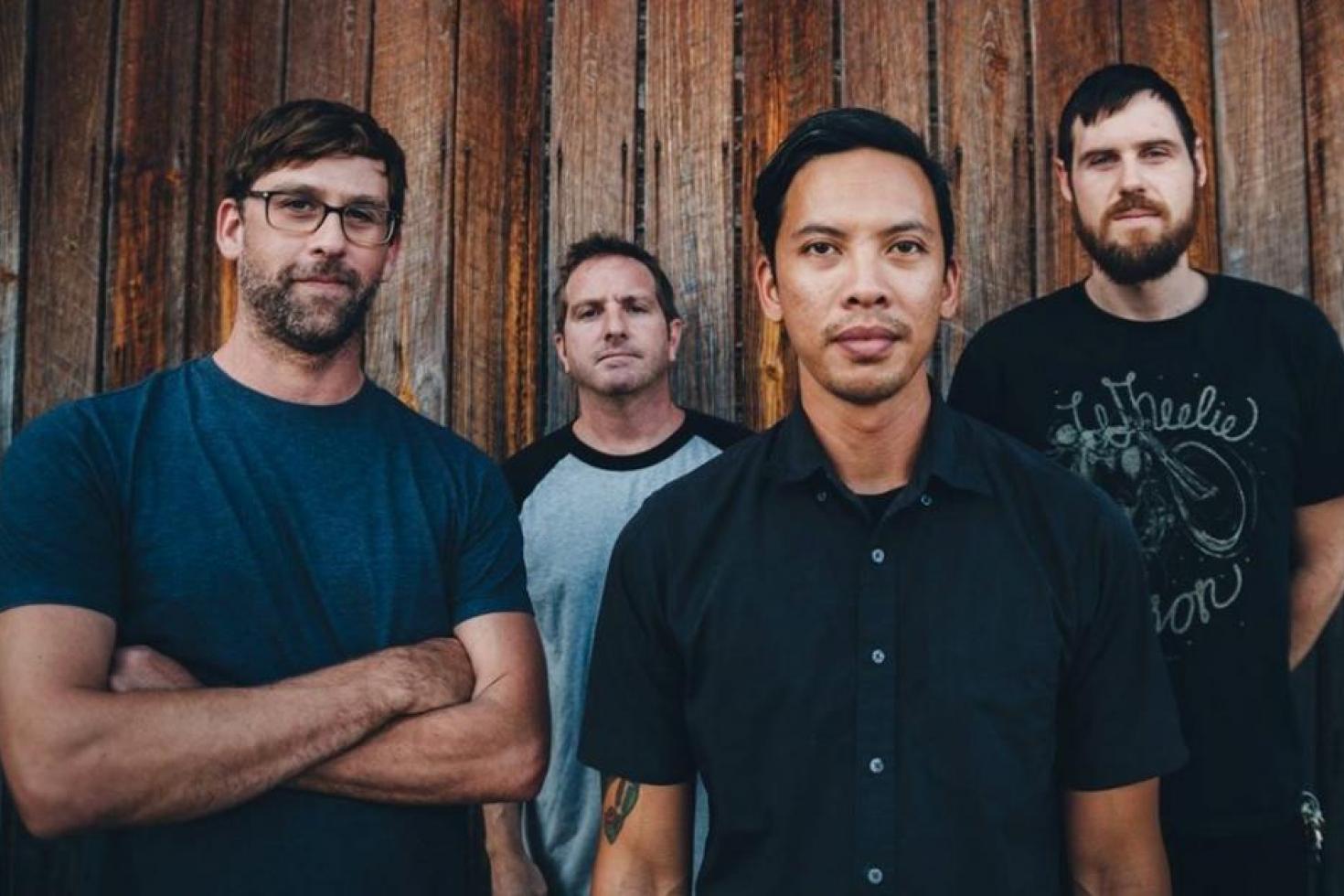 When the new album by Ship Thieves was announced, we got instantly excited. Why? Because Chris Wollard is one of the best songwriters around and his first two albums with the Ship Thieves were friggin' amazing. And don't even get me started about Hot Water Music! Anyway, "No Anchor" will be out on No Idea Records on January 29 and well, it's once again friggin' amazing. And to tie you over, here's an email interview we did with the man himself.
PRT: Is shortening the name from Chris Wollard And The Ship Thieves to simply Ship Thieves your way of saying that you don't longer look at this as your solo project?
Chris: Hmmmm... Maybe? Hahaha. It's not like we had a big plan or anything... but yeah, for me, I just wanted to make it more obvious that this is a band. We were showing up at clubs that had no clue that we were actually a band, and it was getting kinda frustrating.  We would show up at a gig, and promoters would say "Oh! We didn't realize you had a drummer! Sorry, but we don't have any way to mic all this stuff...", and that's a pretty shitty way to start your night. So, yeah, after a while I just wanted to make it more clear...
PRT: Are the songs on "No Anchor" more of a group effort as well compared to the first two albums?
Chris: Well, kinda... Every album that I have ever been a part of has been a group effort. Writing, performing, and engineering a record takes a lot of work, and it would be almost impossible (for me) to do it alone. And I think that is why I still like doing it so much. But yes, for sure, Ship Thieves has become a very tight group of friends... and the more we play together, the closer we get. And yes, totally, the other guys brought a LOT to this record, and the WRITING has become much more of a group process, of working things out, all together, out in the dirty warehouse, every Monday night.
PRT: I thought, with the previous albums, that this was all part of growing up, getting older, making some softer tunes that are more "age appropriate" instead of rocking out. Did you miss "rocking out"?
Chris: Hahahaha. Old man jokes, huh? No, I don't really think like that... or write like that... With "No Anchor", I think we just wanted to make a solid and cohesive record... and just because there are no slow songs on the record, doesn't mean that we didn't WRITE any slower songs...
PRT: Some songs seem to have a kind of a sneaky Leatherface-vibe to them. Even more so than some of the early Hot Water Music tunes. Did you, kind of, turn back to certain "roots" for this record?
Chris: Leatherface is one of my all-time favorite bands, and i imagine they will continue to be a source of inspiration to me forever. But no, I never had a moment where I sat down and thought I needed to get back to my roots. I still feel pretty close to my roots, just a bit older... and we are still just trying to have fun making music like we always have.
PRT: With the new record being somewhat of a departure from the first two albums, how will this work out live? Will there still be some of the Americana tunes in the set list?
Chris: Well, we always just play the stuff we are excited about at the time. and that usually means that we aren't gonna play very many old songs. But I've never really enjoyed playing acoustic shows very much, so we don't ever incorporate that into our sets. We might still write some acoustic songs, record them, release them... but as a band, we have NEVER played one live. Personally, I'm just a hell of a lot more happy with an electric guitar strapped to me, especially at a show.
PRT: The first two albums were released kinda quietly and were just there all of a sudden. Was that because you just wanted the songs to be out there without it becoming something bigger?
Chris: I guess you could say that, but at the same time, I think it takes a pretty big ego to think that it should be a "bigger" thing... the whole business side of music can be very distracting, and if you don't watch out it will lead you waaaay off course.
I prefer to focus on the work in front of me, and not the work that is behind me. And while I've been told many times that that isn't very smart, I think it's just the way I am wired. I'd much rather spend my day working on new ideas, than trying to sell an old one.
PRT: And if so, do you look at Ship Thieves differently now that is your primary songwriting outlet?
Chris: Not really, as soon as I finish working on an album, I start working on another. As of today, we have written about half of the record that will follow No Anchor, and I imagine we will be hard at it until we think it's done. And then we will start again.
PRT: In some ways, it feels that Ship Thieves has evolved from your solo outlet to more of a The Draft 2.0. In what way would are both projects similar. Or different, for that matter?
Chris: Hmmmm... I don't know. That's hard to answer i guess. I've never really thought about it. All the bands that I have been in have things in common, and also things that make them very different feeling to me. For instance, I have always felt comfortable in bands that have 2 guitars, bass, and drums... but it's hard to overstate the importance of what your bandmates bring to the table... so, even though I do a lot of the writing, I have been super lucky to play with the people that I have played with, and you never know when they are going to turn your song upside down and fix it for you. It happens a lot. And it takes a lot of trust in each other to let it all happen.
So the main differences would all stem from the personnel involved, and the main similarity would be that we always seem to start out without knowing exactly what we are about to do... just having fun, and exploring ideas.
PRT: Obviously, you've been - and you still are - in a bunch of great bands. How about looking back on some of 'em? What are the first five words that come to mind when someone mentions:
Rumbleseat : 4-track in Rob Huddleson's basement
Cro(w)s : Roommates
The Blacktop Cadence : Messy ending
Hot Water Music : Family
Ship Thieves : Fuck Yeah
PRT: Your drummer's name is Bobby Brown. When did he get tired of the Whitney Houston / New Edition / My Prerogative jokes?
Chris: He loves it, don't let him fool ya.
PRT: If you were a true ship thief what kind of boat would you steal, where would you sail to and why?
Chris: A big one, full of good shit. And i'd go to Negril, Jamaica, so i could get lunch at Murphy's. I'm hungry.
PRT: Also, what would your pirate name be?
Chris: Greybeard.
PRT: The album will be out in a little over a week. What's up next after that?
Chris: I have to finish some lyrics.