Features
on
Wednesday, September 26, 2018 - 11:02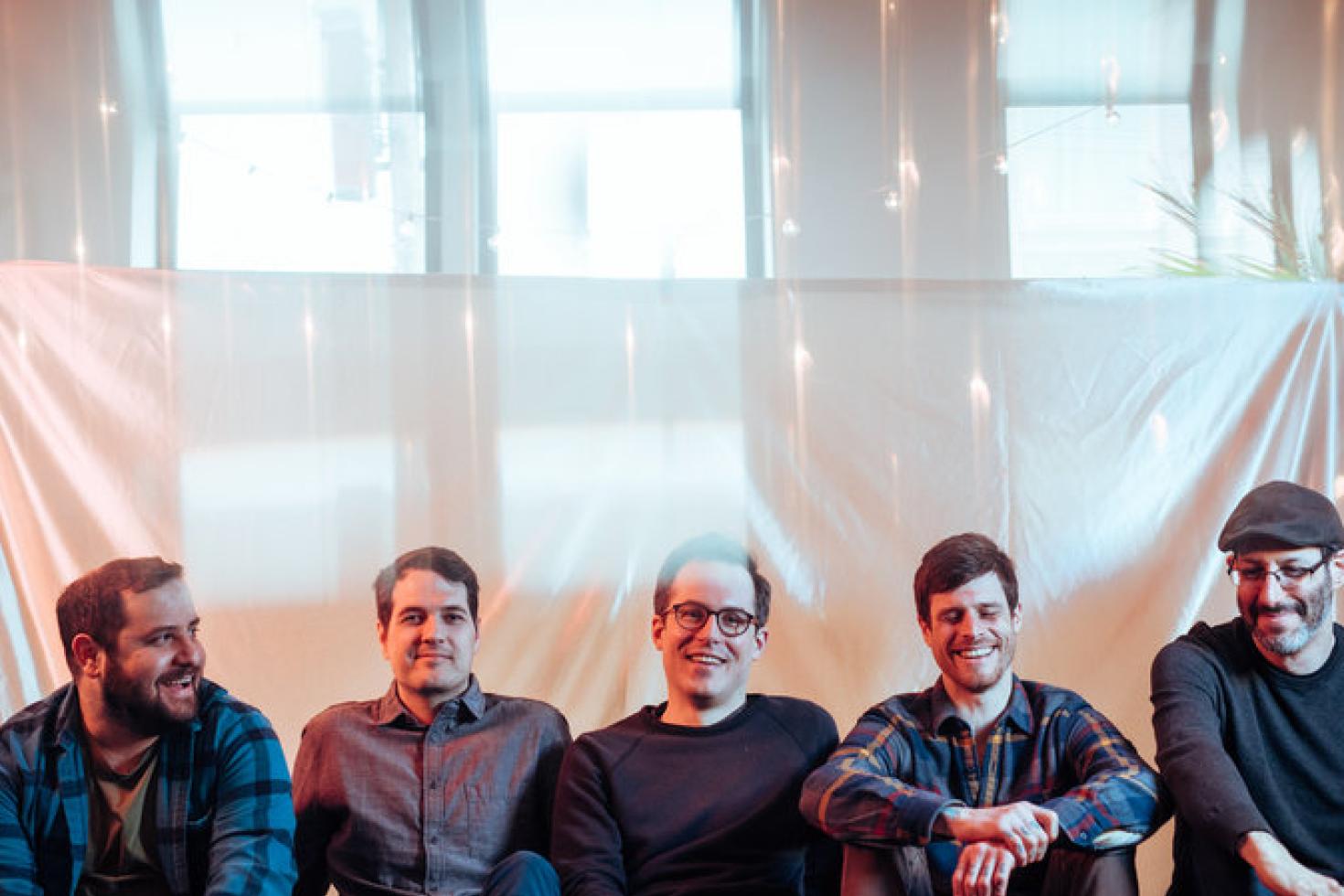 - by Gregory Lambrechts
Philadelphia's Restorations are back with a new album and it's just as rock solid as their previous outings. Layers on top of layers of guitars (too many? never!), honest lyrics that deal with politics as well as personal relationships… these are the markings of a true rock 'n roll album straight out of the heartland. 'LP5000' will be out this Friday on Tiny Engines, the label responsible for releasing the band's debut album, but we already caught up lead singer/guitarist Jon Loudon.
PRT: First of all, what does it feel like knowing you kept your track record of writing all perfect albums?
Jon: I dunno, I've got some notes on the old ones. I do think this is our best record, though. Glad that it seems to be going over well with everyone.
PRT: I don't really want to ask this because it seems too obvious. But I feel like you made us do it… why is the new album called LP5000 and not just LP4?
Jon: It took forever to make!
PRT: We know you some of you, if not all of you are pretty political outspoken. Which is something we love. I know the recent hateful climate in the States influenced the band's existence for the past two years. But did it also end up influencing the new record?
Jon: In the States right now, it's hard to even buy groceries without thinking about politics. It's in every step of life here currently. There's a lot of good coming out of that for sure. It's not all negative. But yeah, it certainly influenced the record, among other things.
PRT: During those two years, you have all been pursuing your own projects. Does Restorations now take up a different place in your life than before?
Jon: It's just stronger now. It's been fun taking the time to just create and not worry about the Restorations album cycle. I think everyone got better in the downtime by branching out.
PRT: 'LP5000' will be released via Tiny Engines. How did you guys experience the big changes at Side One Dummy and how did you end up with Tiny Engines for the new album?
Jon: If I understand it right, we were the first band to get let go before they started firing everybody and dropping bands. For us, it came at a time when we wanted to focus on writing, so we just kept on working. And generally, every record I've ever made usually has gotten sent to Chuck and Will at Tiny Engines first. They've been going to bat for us in one way or another for well over a decade now. Just made sense to keep working with our old friends. The label landscape right now is so bleak, I'm glad we could keep it within the family. It's way more fun and satisfying this way. It's also incredible to see how much they've grown as a label.
PRT: While you fit in that golden back catalog of S1D perfectly, do you ever wonder if that choice automatically led you more to play more shows for punk kinds? I can imagine writing these big bombastic, rock songs also with a bit more of an Indie rock minded public in mind too? Or am I just sounding pretentious right now?
Jon: Not at all. Side One mostly had bands from a punk background that started to break out a little. That was the fun part of it for us. It felt like we could keep our personality and world-view, but let us grow into a broader audience. It is, of course, always the best time playing a punk show. We're lucky we get to do a little bit of everything.
PRT: There are a lot of great Philadelphia bands right now. If you had to put on your perfect line-up with just bands from Philly, who would you choose and why?
Jon: This is a really hard question! There's so many good bands popping up around here. I think Moor Mother has gotten into my head the most recently. They're involved in so many interesting projects it makes my head spin. It's expanded my thoughts about how far an adventurous, abrasive, politically-minded project can reach. Additionally, its been crazy watching our friends in Hopalong grow. And I'd also add any band from Get Better Records. Control Top, Hirs, Empath, the list goes on. It's just another wealth of positive, interesting projects coming up on their own terms. Philly's a very interesting place to see music right now.
PRT: A media outlet recently mixed up your band photo with that of a different band. If you could switch places with a band, appearance and everything, for maybe a week, which band would you pick and why?
Jon: That was pretty good. I'll blame it on an intern. Though, I get it, every band with guitars looks identical on average these days. We'd pick Devo.
PRT: It's been a while since we've had the pleasure of welcoming you back to Europe. Any plans on that front in the near future?
Jon: I am giving a knowing smile towards this question. Workin' on it. I love it over there.