Features
on
Sunday, February 7, 2016 - 15:24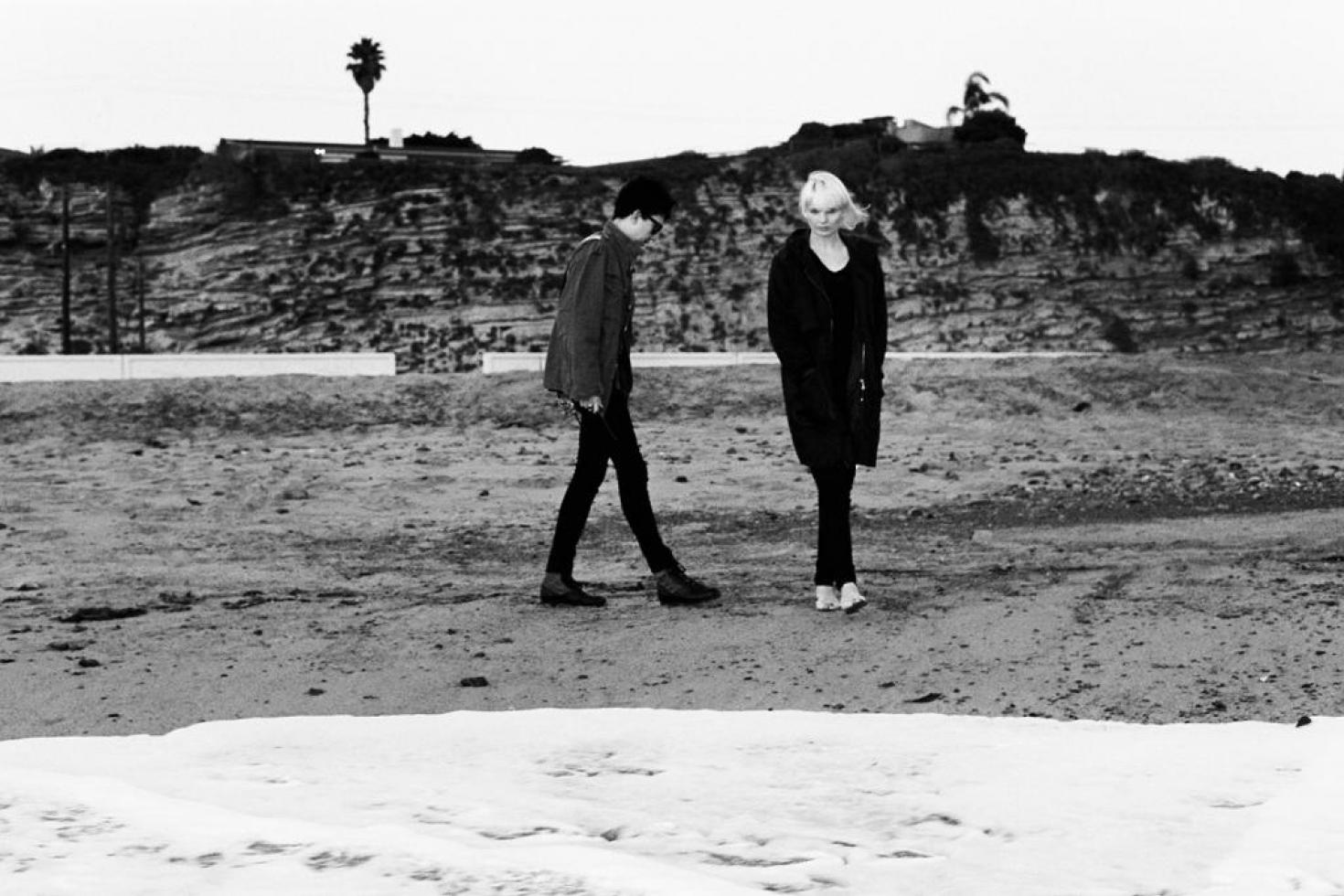 The Raveonettes recently unveiled the Rave-Sound-Of-The-Month series where they will be releasing a new song every month. Where it will take them? Your guess is as good as mine! They just dropped the first song a couple of days ago (watch the lyric video below) and it's already quite different from what we are used to from our favorite Danish duo. If you want to hear more, head over to their website and subscribe to the playlist. But while you are here, you might as well first read this email interview we did with Sune Rose Wagner about their anti-album.
PRT: You announced the Rave-Sound-Of-The-Month series a couple of days ago. How excited are you about this new project?
Sune: Extremely excited! The notion of not knowing what's gonna happen has always been quite enticing to me and there's a certain careless freedom I love.
PRT: Last year you had the surprise album that was "Pe'ahi", this year you will be releasing one song per month. Seems like you are shying away from the regular 'record – release – tour' cycle. Is this a way to keep things interesting for yourselves?
Sune: Definitely. Music should be fun and inspiring, never forget why you got into music in the first place. It's very easy for business and strategies to take over and ruin the excitement of it all. Whenever I get bummed out I just put on a Buddy Holly or Ritchie Valens song to remind myself why I do what I was meant to do.
PRT: You just released the first song "This World Is Empty (Without You)", a synth-pop track and something quite different from what you have done in the past. Is this project a way for you to experiment with sounds that you would normally not include on a regular album?
Sune: In a way yes but I don't really think of it like that. The idea is to just write and record whatever you feel like a any certain time and not have to "worry" about whether or not it fits a certain album or format, just go for it! Just wait till you hear the February song!
PRT: You said about the new song that it is one of the only ones you have ever written where adding a guitar didn't work. Did you ever think about not using the song as a result? Or does that just make it more challenging for you as a writer?
Sune: I love challenges as a composer and I love deadlines, that's when I know the song is done and it was meant to sound like that. I love guitars but if it doesn't work, well that's it. I'm a drummer really, got a drum kit when I was 5, started playing guitar at age 15 and then took classical piano lessons so my musical interests and capacities are really broad. People often pigeonhole me and think I'm this goth-like creature who composes dark, gloomy, morose tunes late at night but in reality I get up every day between 5.30am – 6.30am and do all my work in the morning and afternoon.
PRT: I read in an older interview that you always put some restrictions on yourself when it comes to writing an album, and that you do so for your creativity. So is this the complete opposite of how you normally work? Without any restrictions?
Sune: Yes and yes. Everything is possible right now but in my mind I always use restrictions when I produce tracks, it's definitely a way of challenging yourself and solve problems.
PRT: Do you already have some ideas lined out for the next months? Or is it the idea to finish one song, and then start working on the next one from scratch?
Sune: I wanna finish the song before thinking of a new one but the way my mind works is that I kinda already have a feeling of what I wanna  do next. But I also change things at the very last minute, I kept pushing myself right up to a deadline and then I let it go and it feels good.
PRT: To me, you have always felt like a very cinematic band… it even shows in the lyric video your released for "This World Is Empty (Without You), which perfectly captures the vibe of the song. Will you be releasing a video to accompany every song you release this year? And how important are videos to you as a band?
Sune: We'll be releasing a lyric video for every song yes. I really dislike music videos but I like lyric videos. I think lyric videos should be super simple and just catch the vibe of the tune and of course show the lyrics, it's a cool and interesting way to get introduced to a song. Traditional music videos are shite in my humble opinion, it serves no purpose whatsoever, people just look stupid in them and so do we!
PRT: Are there any plans to release these tracks in a physical format as well or do you want it to stay an 'online playlist only' kinda thing?
Sune: Oh yes, physical for sure later in the year. Vinyl is a must!
[[{"type":"media","view_mode":"media_large","fid":"7776","attributes":{"alt":"","class":"media-image","typeof":"foaf:Image"}}]]