Features
PREMIERE: Stream Totally Slow's new album 'Casual Drag'
on
Thursday, June 3, 2021 - 11:47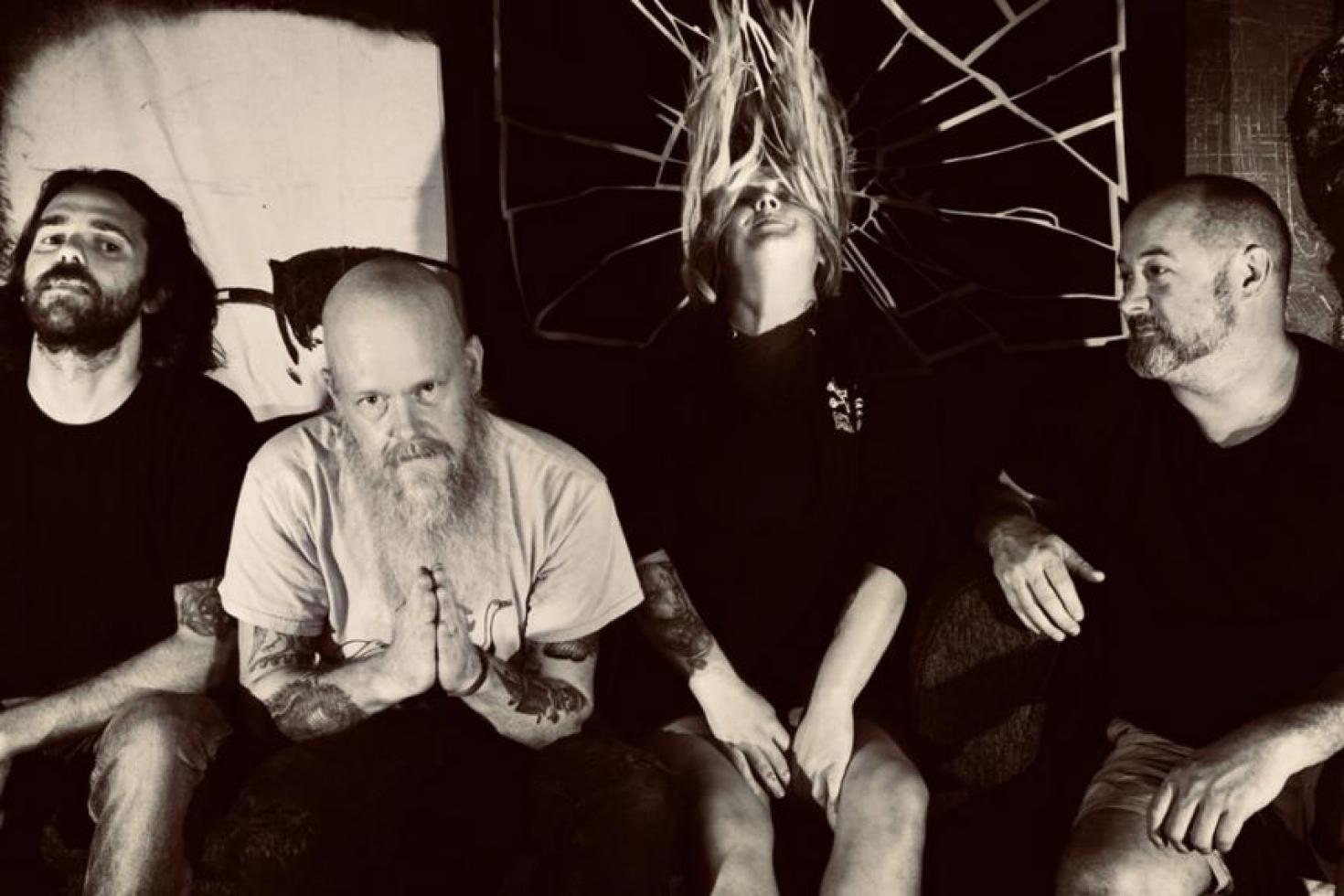 Is it a beast of an album? A complete rager? An absolute ripper? Well, if you are talking about Totally Slow's new album 'Casual Drag,' then the answer to all three of those questions is yes. On their third album, the Greensboro, North Carolina based band bangs out 10 tracks worth of Adolescents-styled snotty SoCal punkrock with some harsher DC post-hardcore inflections.
'Casual Drag' will be out this Friday on Refresh Records (pre-order), but you can already stream the whole album below our chat with frontman Scott Hicks.
PRT: Are you purposely trying to mislead people by naming the band Totally Slow and having the sound you have?
Scott: Haha no, I've never really considered band names as a description of what they sound like. "Totally Slow" came from a funny moment I had with my friend Betsey years ago that would be really difficult to place into context. The first time I heard it I immediately thought "I'm going to use this as a name for something". The next time I started a band (which happened to be this one), it felt catchy and memorable and wasn't close to any other band names so I used it. I stand by my decision. Google that shit, you won't find much of anything but us. 
PRT: Your sound has been described as snotty West Coast styled hardcore punk with additional DC post-hardcore tendencies. Is that the sum of your collective influences?
Scott: That essence mostly originates with me (Scott). I bring the majority of the riffs, and it's my pre-pubescent screaming on the tracks so my 80's skate-core worship shines through. Andy and I probably share the closest punk influences, Chuck leans a bit more "hardcore" but does love a lot of that stuff too. Kate wouldn't call herself punk at all really. So this is what happens when you swirl together a couple of gen-xers with some millennials. 
PRT: When the pandemic hit, you were just getting started with a new line up and new songs. Have you been able to spend the past year practicing and tightening up? Or is there no better way to do that than by playing shows?
Scott: Practice is best for tightening up a recording, shows are best for tightening up for shows. So it worked out really well. Honestly -  with the drastic lineup changes, new songs, and new energy, the pandemic was an unexpected reset button. The chronic horror of 2020 was a fertile muse for getting angry punk stuff out of my brain and onto a guitar, and absent any pressure to put shows or tours together it created a very productive bubble in which to make a record. A couple of songs were REALLY fresh when we went in to record them, so I did miss the evolution that happens over time when you play a song live a lot.
PRT: Looking back, was this an easy album to write? 
Scott: I like to think our output is pretty natural, which is to say we don't sit down and decide to crank out an album. There's an honest hunk of ideas within this little club of people, and over time we do our best to turn them into songs. Once there are 10 or so of those, we start to build an record. "Hard" and "Easy" don't apply - this is just something we have to do.
PRT: Is there one song or one thing that stands out for you for some reason?
Scott: "Skull Cracks" has turned out to be my personal favorite. It was initially composed of a lot of ideas that didn't quite fit together, and I'm not sure everyone was really on board with it at first. Over time and with major edits to the arrangement it turned into a perfect jam. It's my ugly little baby that everyone hated at first but it grew up real pretty. The lyrics are a fun and violent revenge fantasy about an ex-acquaintance of mine who has treated women very very shitty over the course of his life - so that feels good to scream about too. I love that song. 
PRT: You recorded the whole thing during the pandemic. Did that have an impact on the recording process?
Scott: We worked with Kris at Legit Biz, who has engineered everything this band has done, so it's always very natural as a process there. We just practice until the songs are tight as hell and then we go do it in a room where Kris can capture it. Inside that little fort I couldn't feel the pandemic at all, we were just back in that cozy space making a record.
PRT: Now that there is a light at the end of the Covid tunnel, what are you up to next once the album is finally out?
Scott: We're having an LP release party July 24 here in Greensboro, which will be very fun. Then another local gig in August and soon after that we'll be putting together a little mini-tour to get us down to play The Fest in Florida. I can't wait for any of it - very stoked!