Features
on
Saturday, August 18, 2012 - 00:00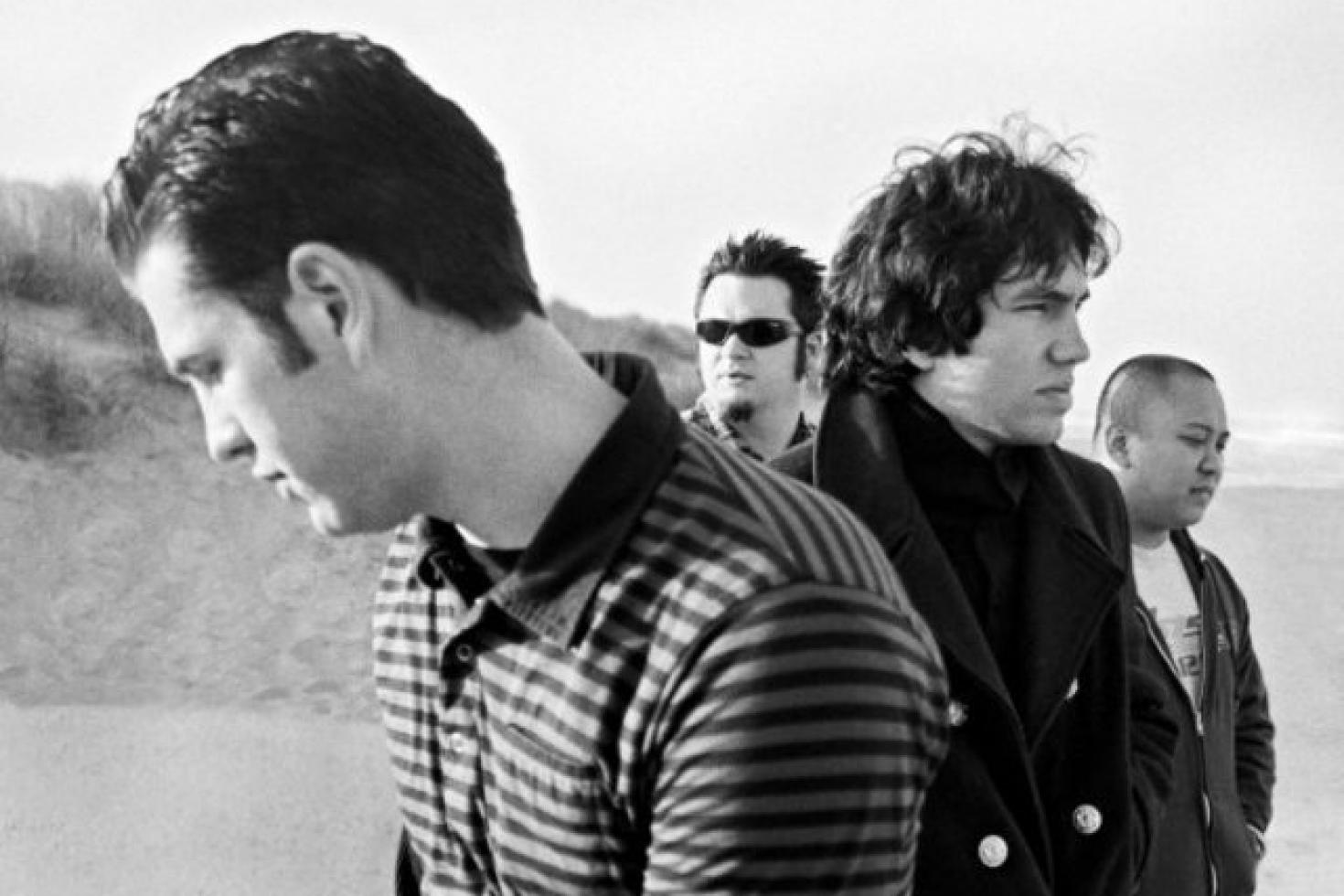 No Motiv released a new EP a couple of months ago on Siren Records. That same EP is now available on vinyl thanks to the fine people over at The Black Numbers. No matter which way you go... CD, vinyl or digital, "Winterlong" is definitely worth listening to. In my eyes No Motiv has always been one of the most underrated bands around and it's good to have them back. Read on to see what Roger Camero had to tell us.
PRT: First of all… glad to see you guys are back! Not really a question but I was seriously bummed out that there never was a sequel to "Daylight Breaking"!
Roger: Well, thank you! Even though Winterlong was released last year, we are still very happy that the songs were able to see the light of day. Now that Black Numbers has teamed up with Siren to release it on vinyl, we really couldn't be happier. Those songs mean a lot to us, and we feel that musically, those are some of the best songs we've ever written. To have them available to the public is a special thing.
PRT: You guys called it a day after some tours that didn't work out alongside your last album not living up to its full potential. Were those the only reasons?
Roger: I don't think that the lack of success from the Daylight Breaking touring cycle was the only reason why we stopped touring. A lot of things came into play around that time. I think some of us were at a crossroads being in our mid 20's at the time. Having spent the past 10-plus years dedicated to the band, some of us felt it was time for a change. At that point, we realized that, musically, we had become a very different band from what we tried to establish ourselves as when we had our first release on Vagrant. There was some talk as to maybe changing our name and moving forward with the style that later ended up becoming Winterlong. I think the rest of the band was ready for a fresh start of rebuilding a fanbase under a new name. I personally felt that it was time for us to stop making No Motiv our life's priority. My decision to go back to school basically was the end of our touring existence for No Motiv. I can't say that everyone felt that a break or hiatus was the best or right thing to do, but everyone was very supportive of my decision to call it quits.
PRT: I'm asking because I always felt you were one of the most underrated bands around. Looking back, is there anything you would like to have done differently?
Roger: I think we were very lucky to have had the opportunity to tour with such great bands, and I believe we were part of a special era of indie music. Looking back, I think we let our personal lives have a big effect on our ability to persevere as a band. There were multiple times during our career as a band where we started to gain momentum, only to get burned out and unable to stay on the road. I think we took a lot of things for granted, such as the rise of the Vagrant era, as well as our ability to get on big tours. We had a lot of great people working hard for us, but we just couldn't muster up the work ethic to keep us a full time band year in and year out. So, looking back, my only wish is that we should have toured more consistently and been more prolific of a band. Having said that, I really do appreciate what we were able to accomplish. It was a great run.
PRT: The songs on "Winterlong" were recorded not too long after the "Daylight Breaking" sessions. How come it took so long for you to release them?
Roger: We wrote most of those songs soon after the Daylight Breaking cycle. We actually recorded some of the songs twice. With the first session, the hard drive we recorded on ended up becoming corrupted and we lost all the files. Soon after that first session, we stopped playing and that's when all of us got involved in new bands and endeavors. It wasn't until 2007 that we started re-recording the songs for fun. It took quite some time to complete the record, as we worked on the album when we could find the free time to do so. The record was finally completed in 2009 and was mixed and mastered by 2010.
PRT: Now that the EP has been out for a while, are there any plans to do more? Or do you still consider this a one time thing?
Roger: Anything is possible, but at the same time, I can't promise or guarantee anything. We are all close friends, but these days our priorities are with our families, work, and present bands/projects. It's just not realistic for us to spend much time with No Motiv related endeavors. Even so, every time we play music together, we have a really good time. We still love playing songs for people. We are all constantly writing new music, and perhaps at some point, we can make time to work on new stuff. Given our current situations, we will have to find new ways of working on music together. I think it can be done, so I'm just going to stay optimistic about it!
PRT: You've done one reunion show when the EP came out and another one just now… you never really stopped playing shows because you had your other projects but were you nervous for those shows because you were playing as No Motiv again?
Roger: Since the release of Winterlong, we have played 4 shows. Our first show back was a bit strange, but it was in our hometown with all our friends hanging out together, having a good time. It was definitely a special night, and once we were a couple songs into the set, I think we got focused and had a great time. I think we felt more pressure when we had two shows with recently reunited Hot Rod Circuit. Those were also great shows, but we felt there was a higher level of expectation. We just played a show last Friday, also in our hometown, as a pre-wedding party for one of our old friends. So, with these 4 shows that we played since our return, things seem to come together pretty easily and who knows, maybe we will find ourselves playing one or two more before the year is over. We're having a good time, so lets keep it going.
Thank you for the interview, and thanks to Siren and Black Numbers for making our EP see the light of day.