Features
Nine Belgian bands to feast your ears on
on
Saturday, April 18, 2020 - 11:31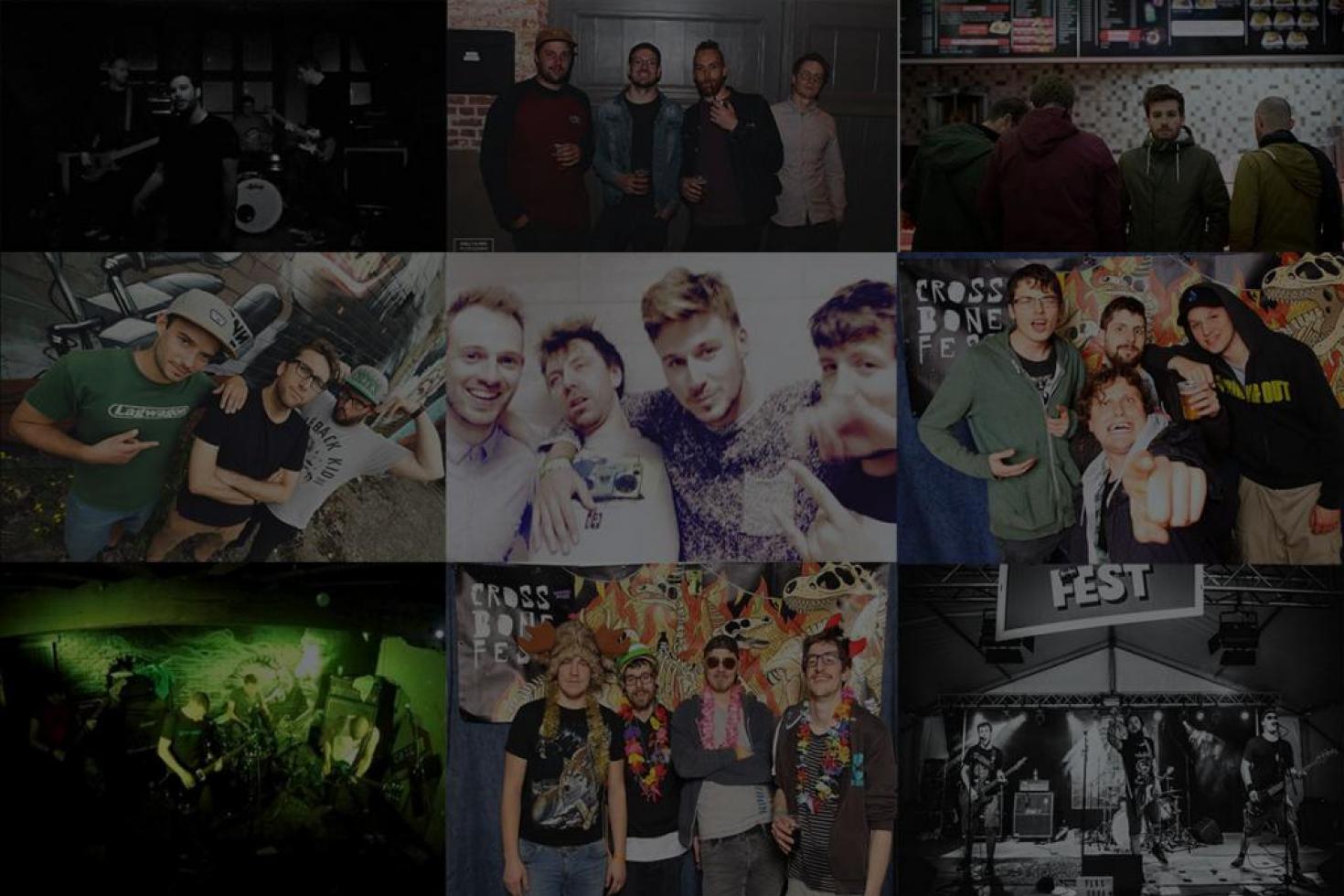 - by Acki Pieterman
During these times of Corona, one might have some more time to discover the undiscovered. As we are probably heading towards a summer without big(ger) festivals or international bands, why not focus on getting to know some Belgian bands? In what follows, I'd like to introduce some of my favorites. I tried to include some maybe lesser known acts, and probably should have included more but such is life. I will also not talk about my own bands Rich Widows and Bezette Stad, because that would be self promotion. So no Rich Widows and Bezette Stad. (Editor's note: do yourself a favor and check out our favorite Belgian gruff punks Rich Widows and go nuts over Bezette Stad's take on D-beat).
Off the Charts
Probably my favorite belgian band. Their latest album "Et alors" went by too unnoticed and that's a shame. Not too many bands reach this level of songwriting while being raging alcoholics. I'm probably also a sucker for Cage's vocals, as will become clear later.
Denied
It was Ari, drummer of Rich Widows, one of my own bands I was not going to mention, who introduced me to them. Loving the nineties, early 00's vibe. How did these guys stay under the radar for so long?
Forge
I love Forge and would like them to play more, bring out new records and make poloshirts. Punk for the people, by the people. Again Cage fanboying.
Dead Letter Box
Mechelen buddies who used to be known as Bruised not Broken (without the original singer). The recordings do not do justice to what they deliver live. If you're into hardcore, but like it with a twist of 'post' and intelligent riffing, this is your cup of tea. Pounding in a good way, not in a chugga chugga bandana way.
The Dutch Rudders
I am going to be short on this one: the finest "I have beer on my shirt, am drunk as f*ck, should go home, but am not completely destroyed yet, so one more please" songs and lyrics have their signature. Had a legendary dance party in Breda with them once. It's the end of the world, come sit and watch it burn with me.
Badger
The first time I saw them live was confusing. What is this? The second time it became clear that Ceremony and something dirty had a baby and it was named Badger. Very cool band.
The Geraldines
When I handed my little brother Weezer's blue album many years ago, I did not expect it would turn out this way. All jokes about stealing Pixies riffs aside, the Geraldines is a great band and has the potential to become a household name in the Belgian rock scene. I like the way they combine all the influences of the band's members into something you can not not like.
Eastwood
Some weeks ago, when we were still allowed to play outside, I saw Eastwood playing De Club in Mechelen. I've seen them before a few times, but low key alcoholism got either the best of me, or the best of the band. This time, it got the best of both of us. If you are wondering what it would be like if Latterman, Iron Chic and Hot Water Music rehearsed in Oostende and the band rehearsing next door would combine the three of them: you get Eastwood. Pretty cool guys too.
FLKS
Better musicians and songwriters than it appears at first listen at definitely at first sight. I don't know why I like this band so much, but maybe it's just the combination of "1, 2, 3, GO!", Limburg enthusiasm and the absence of giving fucks. And that's that.