Features
on
Saturday, October 26, 2013 - 17:56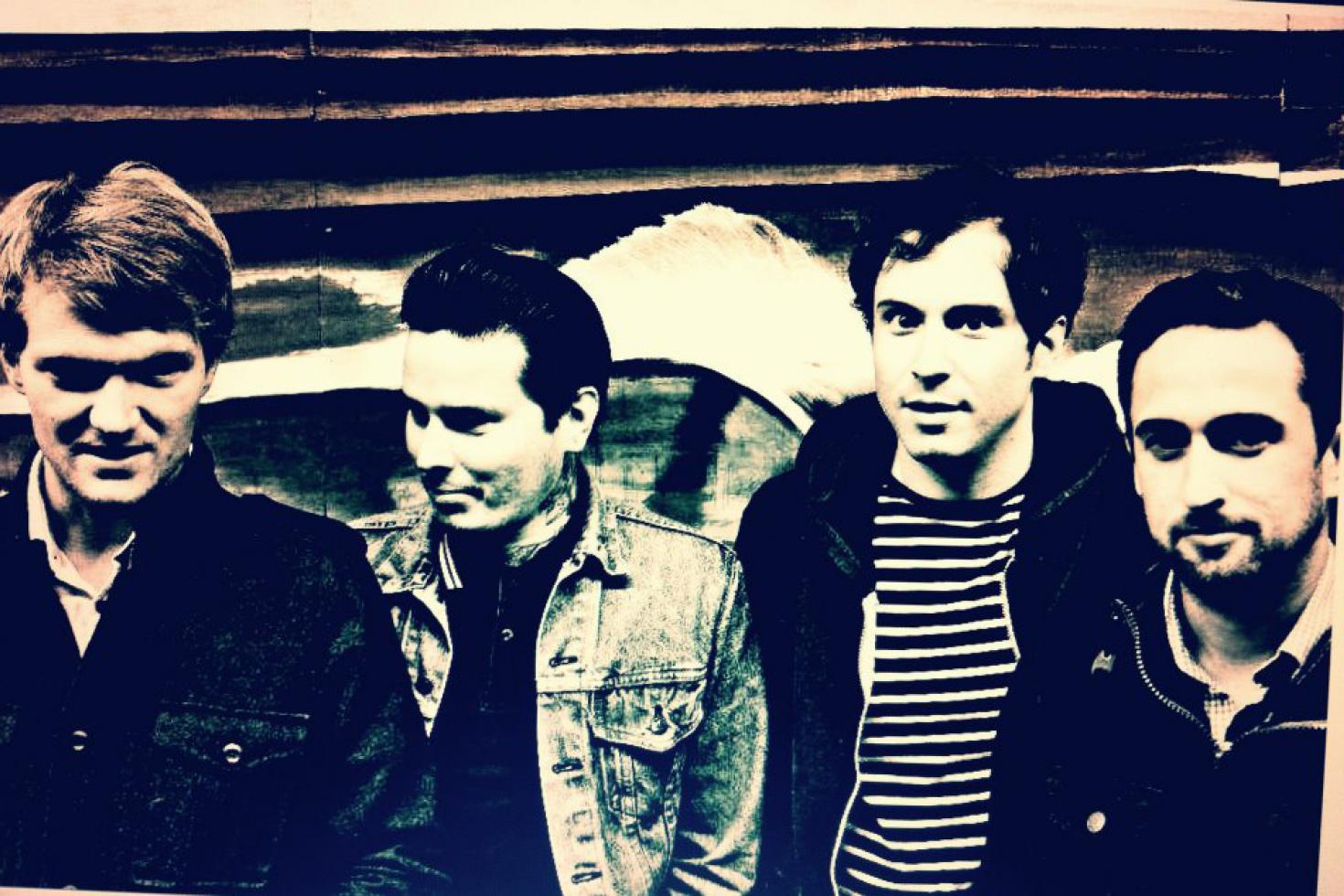 Here's a (really) short interview we did with a band called Mrs Magician. They just released a B-sides compilation which is almost as good as last year's debut. Read on to see why these guys will probably always have to keep writing songs about not getting the girl if they're always this strapped for words.
PRT: First of all, congratulations! "Strange Heaven" was one of my favorite albums of 2012 and "B-Sides" is pretty amazing as well. That's not really a question but still…
Tommy: Thank you.
PRT: For the people out there who haven't heard of you yet… if Mrs Magician was the lovechild of two other bands… which bands would've had sex and which position were you conceived in?
Tommy: We're like the zombies and the nerves had a baby through ear sex... You can get pregnant that way right?
PRT: It seems to me that a lot of bands release a B-sides collection when they are not feeling particularly inspired to write new material, which I'm guessing is not the case with you guys. So why is it that you released this after having been around for just three years?
Tommy: We didn't release them as a second lp because they were songs that didn't make the cut for the first one. It seemed like a better idea to put them out as they were and move on.
PRT: Why advertise it as a B-sides collection and not just call it your second album?
Tommy: Because it's just a bunch of random demos rather than a cohesive body of work.
PRT: "B-Sides" has seventeen songs on it. Is that everything you've written so far or are there still more songs locked away in Mrs Magician's vault?
Tommy: There are still more songs as well as alternate versions of the same songs
PRT: The album is coming out on your own label, Thrill Me Records. Does it take some getting used to both being in a band and handling the business side of things where you have to look at your songs as more of a product?
Tommy: Our drummer Cory is the business man of the group. He does all of that stuff so jake and I can concentrate on making music  
PRT: I really like how you write these happy go lucky kinda songs with plenty of la la la's and cutesy harmonies. And then you go ahead and listen to the lyrics and find that they are completely self-deprecating. Do you think you'll ever write a song that's simply about wanting to hold a girl's hand or going to the beach?
Tommy: They are all about wanting to hold a girls hand and or go to the beach... Just not in the way you might think. 
PRT: I read somewhere that you've all been active in bands that were a lot louder than Mrs Magician. Was it hard at first not to play louder or faster because that was what you were already used to playing?
Tommy: No. Pop music is something all of us have been in love with for ever. It's awesome to give that a try rather than repeating something we've done a million times before. 
PRT: You recorded "Strange Heaven" with John Reis. What was that like? Was there one particular thing you learned from him that stands out?
Tommy: That coffee and tequila are key to any good recording
PRT: What's up next for you guys? Any plans to come over to Europe anytime soon?
Tommy: No current plans. But when we have a solid idea of when the next lp will be done we will begin arranging it.