Features
on
Friday, August 14, 2015 - 08:09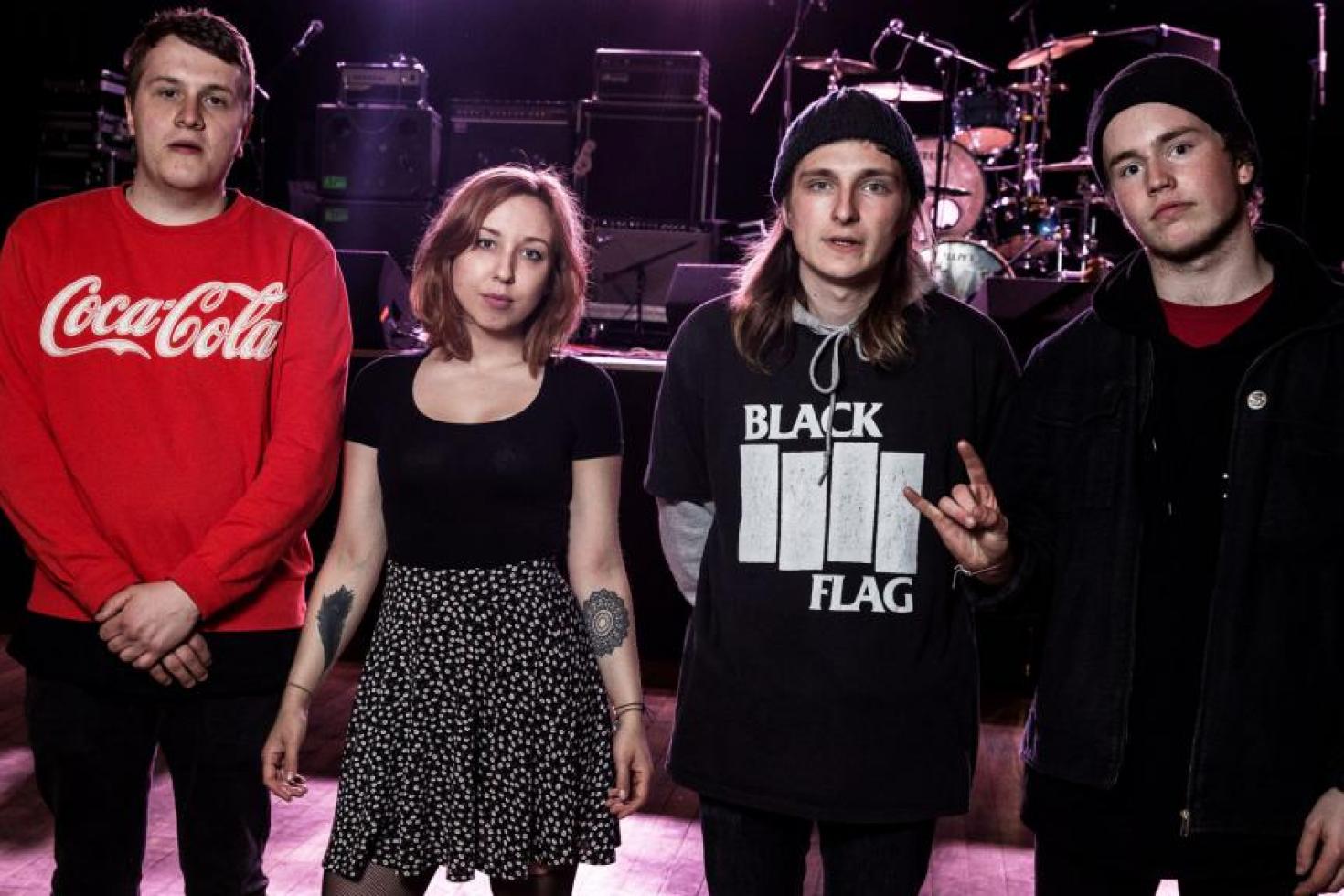 - by Michael Traher
This year has seen the release of Milk Teeth's sad sack EP, and had them on tour non-stop with some of the hugest names in the business. We put some questions to Milk Teeth ahead of their appearances at this weekend's Hevy Festival in Kent and next week's Pukkelpop in Belgium.
PRT: For those not familiar with Milk Teeth, could you give people an idea of who and what Milk Teeth are? 
Four kids from a small town who make noisy gross pop music. 
PRT: You have had quite the year, this year. Do you plan on slowing down at all?
We have had some down time since we got back from our tour stint over April to June, which has been good to recuperate. When we hit August everything kicks in again we have stuff booked as far as next year. It's good to be busy; we have been in awe of some of the opportunities that have come our way. 
PRT: You played to a packed tent at 2000 Trees; do you prefer playing venue shows or festivals?
A show is a show whether it's in a tiny sweaty venue or big tent in a field you're playing to people who already dig your music or people you can potentially win over. In reference to trees the crowd were unreal, we never expected so many people to come and watch our set, I looked out on stage and had to take a second to myself because it was overwhelming. 
PRT: What are your opinions on the mixed bills, such as Outbreak Fest, where some of the bands were a lot heavier?
It's great that we can be thrown in with a number of different bands and play to different fan bases.  There were people at outbreak who already knew our songs but there were also people who hated the idea of us being there on a line-up of primarily hardcore bands. In the face of other people doubting us I guess that just makes you more determined to play a great set. 
PRT: Being one of the younger bands around at the moment, have you found the music industry daunting?
Not at all. We have such a solid team of people around us who are on the same page that we are supported every step of the way. Every decision made as a band comes from the four of us, but you take comfort knowing you work with people who know the industry should you need advice.
PRT: When you write music together, where do you draw influence?
Individually our tastes vary a lot, but there are a lot of bands we listen to that all four of us are really into. I think that the crossover works really well as we have some sounds that are common ground to us but the stuff we are fans of individually brings different elements to how we write and when you put those four individual takes together as a band you create something interesting. 
PRT: What has been your highlight of the year so far?
Touring to the extent we have. Playing the frank Iero, title fight and frank carter tours back to back was a huge experience for us and we now have a solid crew working with us that are our road family (shout out Robbie candy and Gingerdope photography) Playing in Europe was something else, we have lived through and seen so many amazing things as a band and as friends this year, those months away from home were another progression for us. 
PRT: After the success of Sad Sack, is there a full length in the pipeline?
 We have started writing new tracks and we are super stoked to get back to the studio.  It feels like another step forward from sad sack; we have all upped our game when it came to writing the tracks.
PRT: What's next for Milk Teeth?
We play Hevy fest and Pukkelpop in august, and are going back to Europe in October with Pianos Become The Teeth, lots to look forward to and more to be announced over the remainder of this year.