Features
Loud Love: 10 albums you should love as much as they do
on
Wednesday, October 23, 2019 - 09:35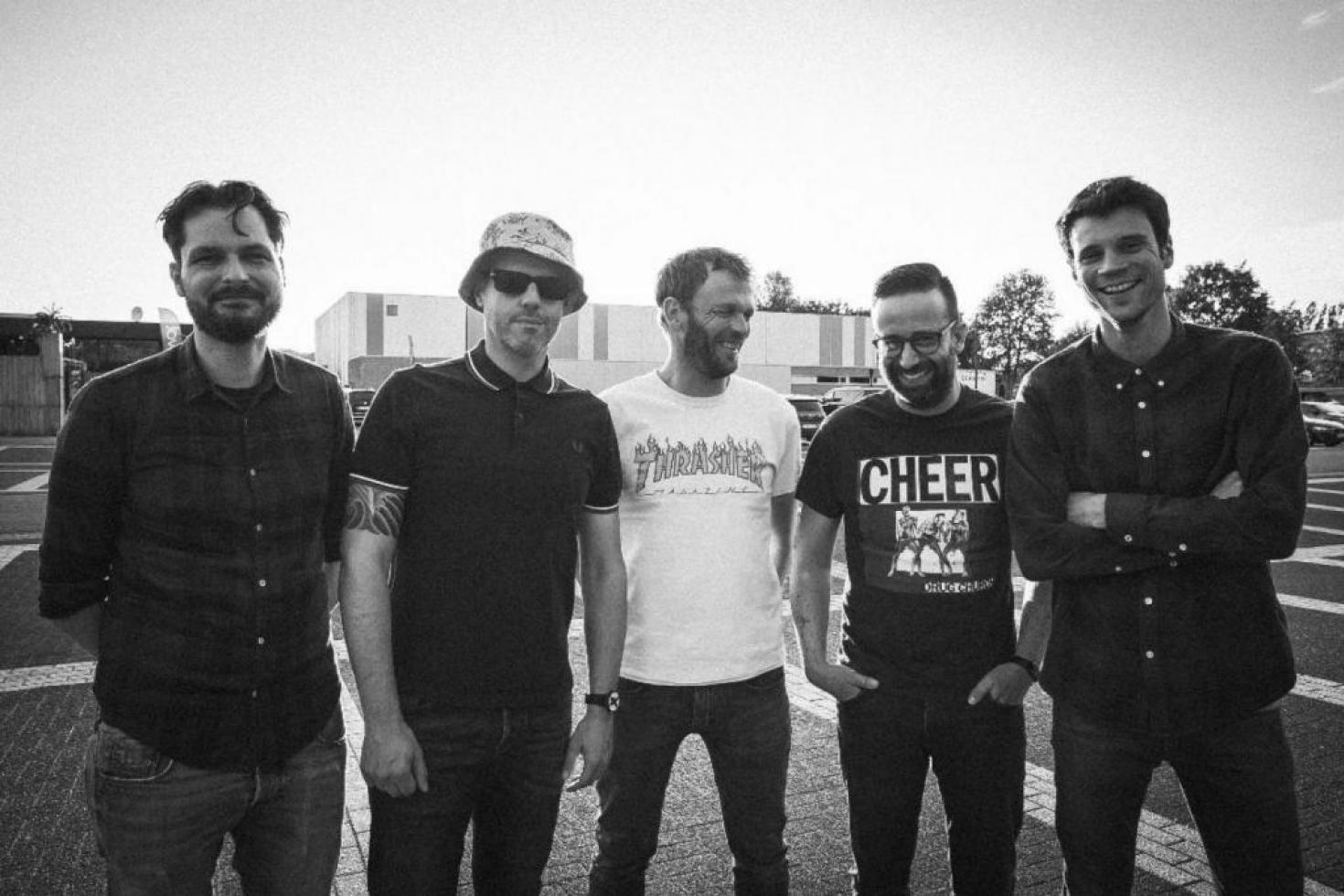 - by Tom Dumarey
Loud Love is a brand spankin' new band out of Belgium featuring (former) members of The Setup, Circle, We'reWolves, El.Mirage! and Castdown. One listen to their recently released self-titled debut EP is all you need to realize that they sure seem to love the nineties while also having more than enough talent to put a fresh spin on the sounds from that era. We caught up with the band to talk about 10 albums that you should love as much as they do.
'Loud Love' is out now via White Russian Records. Stream the whole thing below.
'Misericordia' by Damnation A.D.
David  (bass): This was one of the records I would mostly put on after a day at college. I really got hooked on the sound of the band as a whole; a heavy dark sound but still a lot of melody in it. Mike Mcternan's lyrics meant a lot to me during that period (mid 90's). It was also the time you could see Chamberlain and Damnation AD playing the same show.
'Surfer Rosa' by Pixies
Kristof (guitar): I first started picking up the guitar listening to 'Join The Army', '… And Justice For All', 'State Of Euphoria' … and pretty soon realised I was never gonna be that kind of player. Pixies opened my eyes to the fact that something basically pretty simple and very melodic could slap you in the face just as hard as "trash shredding".
'No spiritual surrender' EP by Inside Out
Dries (vocals): An EP and not a full-length but this little gem is a summary of what got me into hardcore: intelligent lyrics, a seldomly equaled intense vocal performance and aggressive energetic riffs and beats with a slight metallic edge that instantly make you want to stagedive and shred. Just a perfect record! As a kid, almost a young man looking for a place in this world, trying to get my shit together this little A-bomb of energy and anger was the perfect fuel to get shit done and kickstart such an important part of my life.  For a short-lived band, their influence was undeniable and this classic EP paved the way for all those metallic mid-90s HC-bands I fell in love with (Di Cara's own 108 for instance but also Unbroken whose Life.Love.Regret just nearly missed the cut in my choice of 2 records :)). To this day, this EP makes regular spins on my turntable and it was one of those records that made me drift away (a bit) from metal, punk and indie to dive into HC headfirst and without ever looking back!
'Pharmacie' by Apologies, I have none
Lars (drums): I accidentally stumbled upon this band on YouTube a couple of years ago while checking out other bands. The song 'Long Gone', off their first album 'London', immediately got me hooked and hasn't let me go since. The first time I played 'Pharmacie' - the band's latest album - a couple of years ago, I got the same feeling as the first time I heard 'Long Gone'. I can still remember hearing the piano-intro to the album for the first time. Me and my brothers were on a citytrip and went to see Apologies, I Have None together with The Front Bottoms in London. I bought the CD and we played it the entire drive back to the ferry. I'll never forget that citytrip or this record.
'The Shape of Punk to Come' by Refused
Bert (guitar): What a revolutionary album! Refused was the first (and perhaps the only) band who dared mix punk with techno, folk and jazz. They didn't get the credits they deserved at the time, but now everybody who is into punk music just loves it. 'New Noise' was my ringtone for quite a while (Can I scream?!) .
'The Pod' by Ween
Kristof (guitar): This album sounded like nothing else I had ever heard before (or since). Listened to it endlessly and still do on a regular basis. At the time it was more punk to me than anything else. Two guys and a DAT-recorder doing whatever they felt like and coming up with something uniquely beautiful. True punk spirit.
'Somewhere at the Bottom of the River Between Vega and Altair' by La Dispute
David (bass): Just when you thought it was all over with post-hardcore/ emo/punk or whatever you want to call it, this band came with its debut album in 2008. It has a lot of elements that I really like about bands in our genre: sound, lyrics, vibe, drive and a good live performance. For me the album is a symbol of the start of a new era with bands like Touché Amouré, Defeater, Title Fight, The Hotelier, …
'Do You Know Who You Are?' by Texas Is The Reason
Bert (guitar): To me, this is the best 'emo' album ever made! I just love every single song in the perfect order. It was not love at first sight for me. I was more into bands like Unbroken, Chokehold and Despair at the time. It took me a while to really get into this album. But once I did, I played this one on repeat over and over again for several weeks. Maybe even months.
'Ramones' by  Ramones
Dries (vocals): These days Ramones seem to be forgotten somehow. But for people from my generation, this is an obvious choice. A huge pop sensibility, Joey's melancholic "twang" and aggressive, fast, driving music. This record is flawless and nothing less than a revolution in my musical experience. I was (and still am) a fan of metal and indierock (Britpop for instance) but Ramones opened up a whole new universe that not only proved to be essential for a lot of the metal- and indie bands I loved, but also took me on a fantastic journey into fast aggressive music, punk and later on hardcore. I was lucky enough to see them perform live several times and that shook my world even more! Four misfits in jeans, white t-shirts and leather jackets. An image so simple, yet so powerful. Just like their songs and live delivery... 1-2-3-4 and a relentless assault of 30 catchy in-your-face songs in one hour. It doesn't get any better! It's not too far-stretched to say this band had an influence on aggressive, indie-music that's not unlike the influence The Beatles or Stones had on pop and rock music. From Minor Threat or Black Flag to Sonic Youth or The Smiths, Ramones changed the path of so many great bands and musicians and it most certainly changed mine.
'Home, like noplace is there' by The Hotelier
Lars (drums): Guess I'm a sucker for gritty, slightly off-key but melodic vocals. Although I love their latest album 'Goodness', I believe that if you're gonna take the time to get to know this band, you should start with 'An introduction to the album' off their second album 'Home, like no place is there' to get you in the right state of mind.