Features
on
Friday, May 5, 2017 - 09:25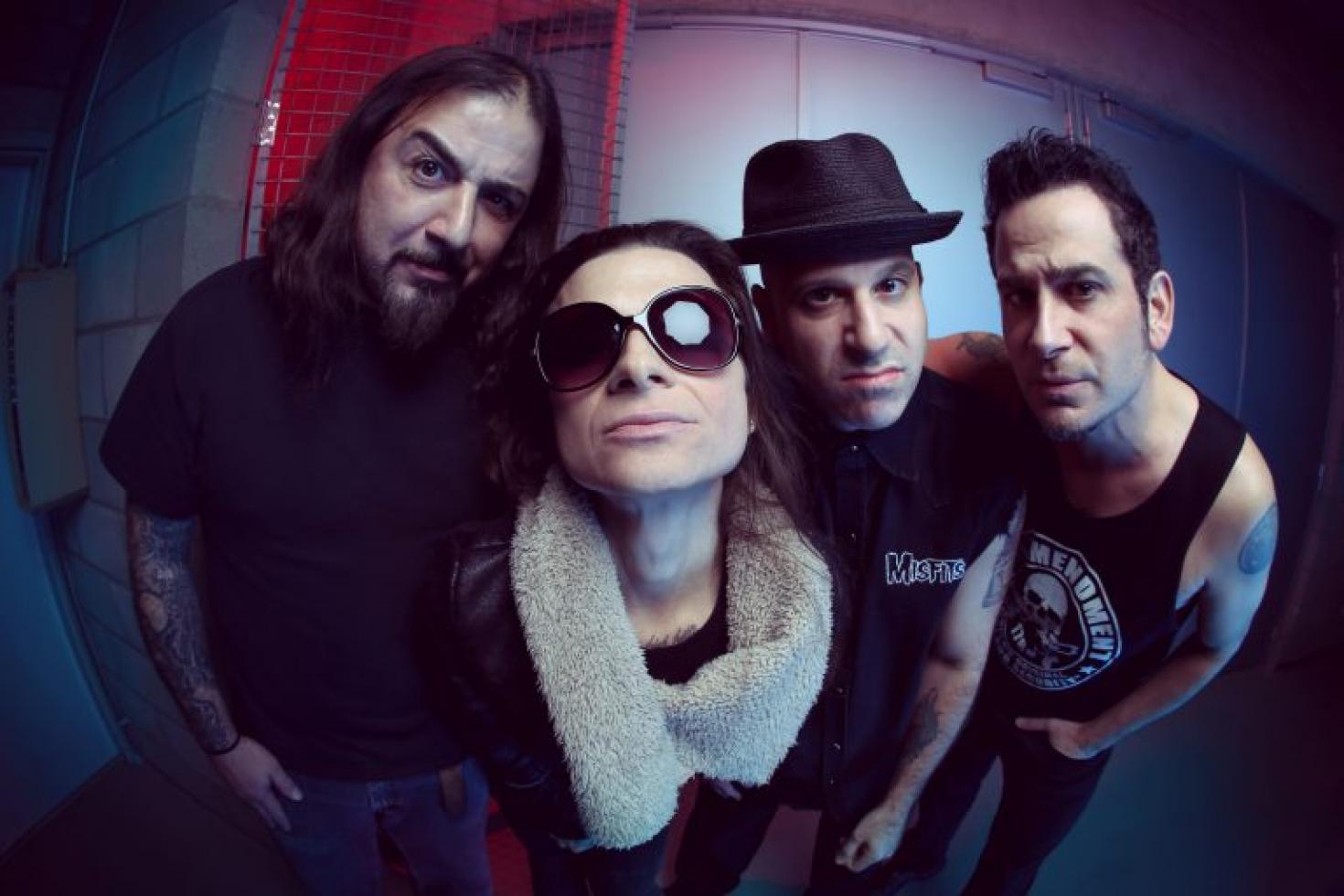 To be perfectly honest... when I heard that Life Of Agony was getting ready to release a new album, I wasn't too excited. When I first heard "River Runs Red" back in 1993, this Brooklyn-based band absolutely floored me and "Ugly" was equally impressive. But they kind of lost me after that with "Soul Searching Sun" and the reunion album that was "Broken Valley". But holy shit! "A Place Where There's No More Pain" is like seeing an ex and realizing you still love her after all those years. We caught up with guitarist Joey Z to talk about the new album, but not without asking him how he looks back on "Soul Searching Sun" and "Broken Valley".
PRT: How do you look back on those two albums?
Joey: The last two albums were necessary in their own important way.  Sometimes along a journey you will take a different road for no reason at all, maybe just to experience something different. That's kind of the way I see the last two records.  You have to go away to come back strong, I believe now that was the purpose.
PRT: When "River Runs Red" came out, you were labeled a hardcore band. But it's more difficult to label you as hardcore on your later albums and yet you were still lumped in with that scene. Do you think that has somehow held you back in the past?
Joey: We grew up in the hardcore scene, played with all of those great bands and loved that era, but Life Of Agony was never a "hardcore" band.  The influence was there for sure on "River Runs Red", but that's really the extent of it. We were never really able to put an exact title on our sound, but it ended up being a good thing for us.
PRT: You haven't had the easiest of histories as a band, splitting not once, but twice. What is it about the band that keeps you all coming back to it?
Joey: It is an important part of our lives. I believe it comes back to us, even when we're not looking for it.  We're in a good place at the moment.  There is momentum present and we're trying to not put too much pressure on the situation.  It's been working for us, so I believe we'll ride this wave for a while and see where it takes us.
PRT: I read somewhere that you went about recording the album differently from how you did it in the past. Can you tell us a bit more about that?
Joey: The approach this time was completely different from the past.  We weren't all in the room, all the time.  As a matter in fact, we deliberately worked one on one with our co-producer Matt Brown to get the performances.  We were able to dive deeper within ourselves to hit another level of focus.  Speaking for myself, I was transcending daily while recording the guitar tracks with Matt.  It was so important to the both of us to pull the best out of me, and that we did.
PRT: Was recording parts all over the place separately a comfortable way of working that you would repeat? Or was it simply out of necessity that you went about it the way you did?
Joey: Yes, it was very comfortable and it was necessary at the same time.  Scheduling was the biggest challenge due to everything going on in all of our lives, including Matt's life.  We all have families, projects and a lot going on outside of the band, so figuring out the best way to work it was crucial.  
PRT: You named the new album "A Place Where There's No More Pain". Does that refer to Mina's coming out as a transgender person or is meant in a more general way?
Joey: The title has little to do with Mina's personal journey, but more to do with our journey collectively.  "A Place Where There's No More Pain", is not that different than other messages we have put out there.  It's just another way of reaching out to our audience and letting them know we understand their struggles.  We're creating "a place" for them to heal and get stronger.  It's therapy for us as well on many levels.  Being able to express yourself through any art form has healing properties.  We're all just human in the end.
PRT: With Alan you have a talented graphic artist in the band. Ever thought about combining music and visuals in some way? Like in a Life Of Agony comic book?
Joey: Alan is incredible.  I've watched him go from a great artist to an amazing one.  I'm sure he already has the rough sketches to a Life Of Agony comic stashed away in his basement.  That man doesn't sleep and is a workaholic.  I love him.
PRT: The album has been out for a week now. What's up next for Life Of Agony?
Joey: We intend on playing out as much as our lives allow us to.  Touring right now is priority and we're going to do a hell of a lot of it I'm sure.