Features
The Jukebox Romantics gear up for 'Fires Forming'
on
Thursday, November 18, 2021 - 08:12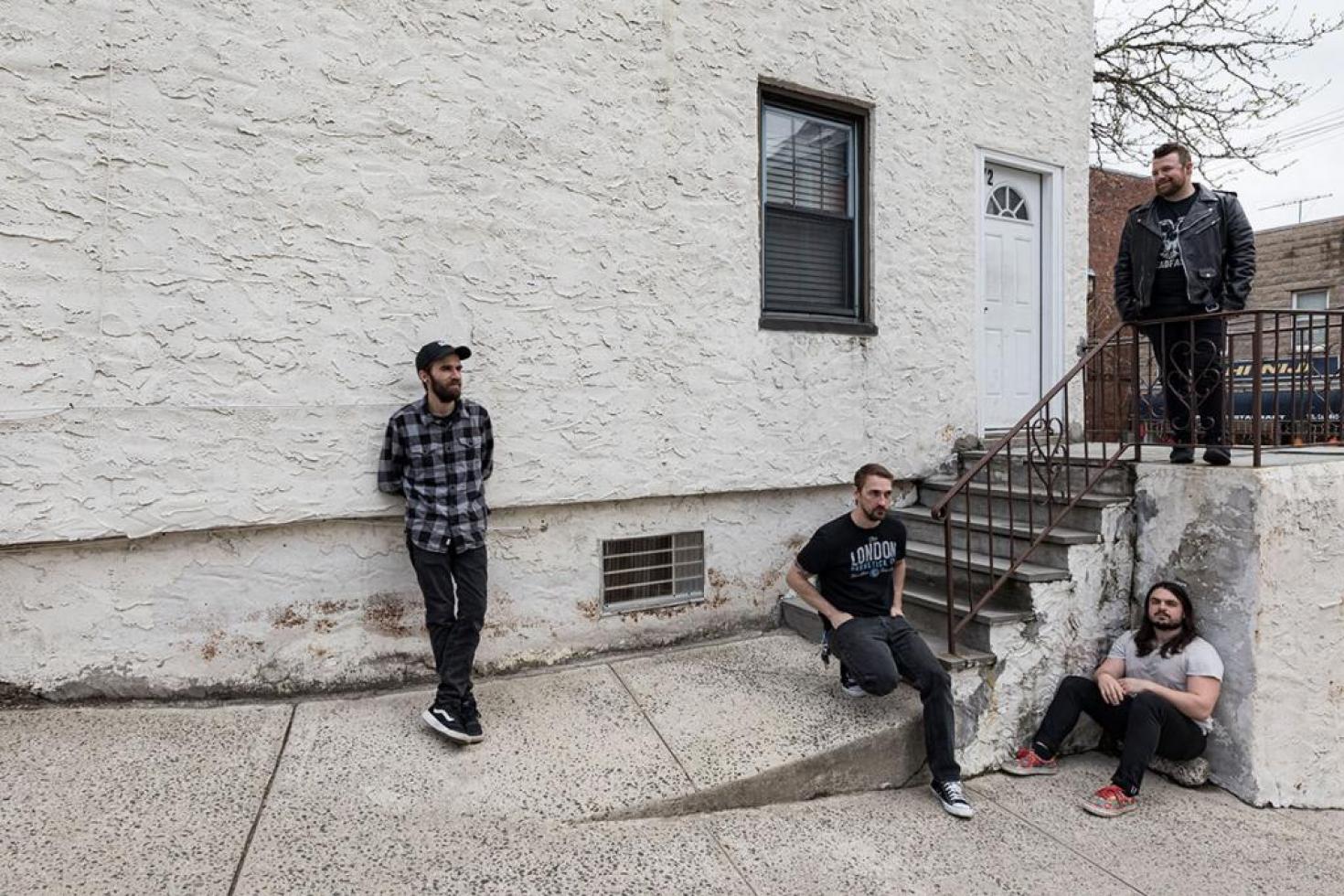 The Jukebox Romantics are set to release their long awaited Fires Forming EP, a co-release between Sell The Heart Records (U.S.) and Engineer Records (UK) on Dec 17. Known for their in your face, fun, heartfelt punk in the vein of bands like Alkaline Trio, Samiam and The Bouncing Souls, The Jukebox Romantics have taken their talked-about live show from coast to coast over the past 13 years, including multiple appearances at Gainesville's Fest, Vans Warped Tour, Pouzza Fest, SXSW and more.

 

Their last LP 'Sleepwalk Me Home' was released in 2018 via Paper + Plastick Records. In the back half of 2021, the JBR dudes are gearing up to drop new music and hit the stage with even more fire as they return to form as a four piece. We caught up with vocalist/guitarist Mike Terry to talk about the band's upcoming EP, 'Fires Forming'.
PRT: You will be releasing the 'Fires Forming' EP in December. What's it like to finally have those songs come out?
Terry: First, just wanted to say thank you for having us! Means a lot! So to answer your question...It feels fucken awesome. For so many reasons. When we started working on these we were going into the writing process with a mission to write all killer songs. And to be able to release them with 2 labels we respect and consider friends, that's even cooler. So yeah. "Stoked" would be the boring word to describe my utter joy. Tingles, Goosebumps and shit. Proud papa stuff. 
PRT: You already recorded these songs back in August 2019 with plans of recording more in early 2020 and then releasing it as another full-length. We all know what happened next. When did you decide to just go ahead and release these songs as a 12-inch now?
Terry: So yeah, the plan was always to have a full length. Build on and grow with where we left off on our last album "Sleepwalk Me Home." We loved working with John Naclerio at Nada and he really helped us circle in on what made us sound like us. So going back to him was a no brainer. Fast forward after a year in quarantine and not seeing each other, we were ready to finish what we started. It also was clear it wasn't going to be a full length anymore. Too much time had passed. The mood, vibe, and relationships changed and with the pandemic, where we lived, where we all were mentally, it just made sense to finish the original 5 from 2019. So that's what we did! Then we ran into the issue of the songs being too long for a 7inch. And we didn't want to leave 1 off. They felt right being all together. Also, I'm not the hugest fan of 7inches. (Don't hate me vinyl fans) It's just annoying to flip them so often haha. And they aren't as accessible when looking in bins! But someone in our crew was like "Why don't you just put it on 1 side of a 12 inch. Cause that be tough" haha. I want to say it was Andy from Sell The Hearts idea even before we were going to work together. Or Will Romeo from Neckscars. They can both have the credit.
PRT: And does that mean there's a whole bunch of finished JBR songs just waiting to be recorded?
Terry: Yes and then some! On top of these 5 songs from "Fire's Forming" there were 3 or 4 songs that were 80% ready to record at that point back in 2019. Lyrics, Melodies and all that jazz worked out. But since then we have also added 2 members to the JBR fam since then, returning as a 4 piece, so those dudes have added their spices to the musical soup of those tunes plus we have 2 or 3 new ones so far on top of that. Which I'm super super pumped on.
PRT: What has the past year and a half been like for a band that is used to touring relentlessly?
Terry: At first. Fucken internal misery, and still really hard for me. But getting better. JBR has been my life and identity since 2008. Having to halt the writing process we were at. Stop touring plans. It was and has been really rough. BUT, it also brought to light a ton of interpersonal issues with the band. Stuff that we had just been ignoring with endlessly working or pushing on to the next thing and never really sitting together and talking about our issues. In late 2020, Bobby Edge left the band and it was rough. But we all knew our friendships would be better in the end for it. And that is 100% true. And for me personally, in the year and half since we were forced to slow down, I got to focus more on my relationship and family life. I got engaged. I just had a baby! Which is insane. And I think without the initial 6 months of the pandemic fucking with my band life bubble, I don't think I would have mentally been ready to be a dad and keep my ADHD band brand home to bond. Like everyone around me says i'm the dad of the band or act like a caring father to other bands in our scene that we are buds with. I think it's just my nature. ("Most Caring" Winner Dobbs Ferry, Class of 2004. No Joke & lame). The last year and half has been a total roller coaster. Excited though for the future for music and non music family (which are basically the same)
PRT: The new EP will be out on Sell The Heart and Engineer Records. What made you go with those two labels?
Terry: We met Andy at Pouzza Fest in Montreal a few years back when his band (Tsunami Bomb) reformed and started touring again. I'm not sure how we all became friends that weekend but a lot of music and alcohol was involved. Over the years through our growing friendship we learned of Andy's other love in Sell The Heart. His honest approach and genre bending roster was super appealing to us. I feel like we aren't a band that is necessarily a "punk" band or "pop punk" or "skate punk" so it's nice to be part of a family of diverse genre bending label. David and Engineer were introduced to us by Andy. We haven't gotten to meet in person since covid but we love Engineers vibe and approach to releasing records and it was a no brainer. After our last full length release, it was integral for us to work with people we had 100% trust and faith in.
PRT: What is one thing about Andy from Sell The Heart Records and David from Engineer Records that you feel people should know about him but probably don't?
Terry: They both like pineapple on their pizzas, an unhealthy amount of Nickelback, devilish good looks (but we all knew that) and are extremely smart humans.
PRT: You mentioned you had a pretty rough release experience with your last full length. What were some of the lessons you learned from that?
Terry: If multiple people tell you something is not a good idea, listen to your friends/peers. Don't think that it will be different with you. 
PRT: At one point during the 'Hey Nora' video, you show off some slick synchronized dance moves. Is that something you will be bringing to live shows as well?
Terry: We certainly don't have moves like Mariah, but Norm has recently perfected the art of rollerblading and while drumming. It's as impressive as it is confusing. 
PRT: Are you already working on more tour dates or will you wait things out a bit more before making any plans?
Terry: Some regional shows this fall in the works along with some ideas for release shows for Fires Forming around December. And we definitely have European tour plans in the works for Summer 2022. BUT, we take covid seriously. We are all vaxxed and boosted and understand that touring right now is risky business. So one offs and weekend things are on the table for now and just monitoring things day by day honestly.