Features
Florida Man: 10 albums you should love as much as they do
on
Monday, July 22, 2019 - 20:06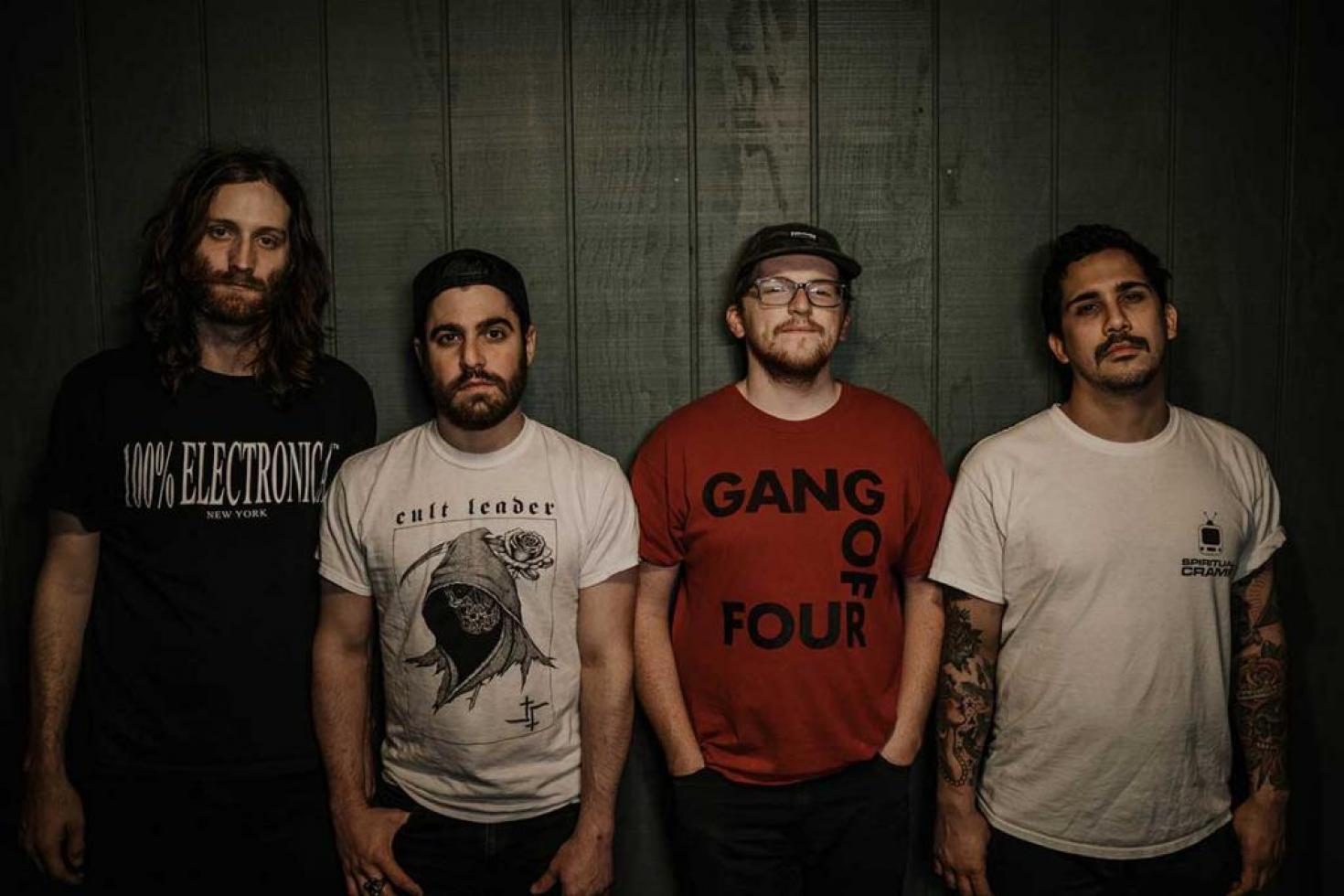 - by Tom Dumarey
Florida Man - who are actually from Charleston, South Carolina - recently released a completely badass new album called 'Tropical Depression,' which is out now on Spartan Records. Like their sound, their influences are kinda hard to pin down so we went the easy way and caught up with drummer Brandon Johnson to talk about... 10 albums you should love as much as he does! (photo credit; Taylor Hickman)
The Cure – Disintegration
My mom used to only play this album when she drove me to school. I believe this album is a gift to the world, a world that doesn't deserve it but a world that surely needs it to survive.
Gorillaz – Demon Days
I got this album for Christmas when it first came out and it changed my life. I haven't stopped listening to it since.
Jesus lizard – Goat
Mac McNeilly became one of my biggest inspirations right when I first spun this record. Nothing but hard grooves, abrasive riffs and intense weirdo vocals. 
Converge – Jane Doe
You ever think which bands wouldn't exist without a certain band or album? I think about it all the time with Jane Doe especially with songs like "Hell to Pay" and "Homewrecker."
Botch – We Are The Romans
Another album that has inspired mostly every band in the metalcore genre. The last two minutes of Transitions from Persona to Object is a massive thrill ride full of panic and depravity.
Melvins – Houdini
Used to listen to this album constantly in high school with friends of mine. This falls into that list of albums that make me look like an idiot when I try to air drum it. 
Queens of The Stone Age – Songs For The Deaf
An album where you can't listen to just one song, you HAVE to listen to it in its entirety. Although the band's discography is a force to be reckon with, I believe this is the best lineup of the band's career.
Faith No More – The Real Thing
A party of an album. Mike Patton is a true musical genius. When I first heard the thrashy riff in the titled track about two and a half minutes in, I lost my mind.
Hatebreed – Satisfaction Is The Death of Desire
Oh man, I have a lot to say about this album, but I'll keep it short. Hardcore wouldn't be what it is without the life of this 1997 Victory Records classic.
Polvo – Exploded Drawing
I get this weirdly satisfying feeling when I play this record. It's an intense, loud journey full of chaos and happiness. It's a shame Eddie Watkins was taken from us. Love the huge snare tone on this record.