Features
Filthy Friends' Corin Tucker : 10 albums you should love as much as she does
on
Wednesday, May 8, 2019 - 12:55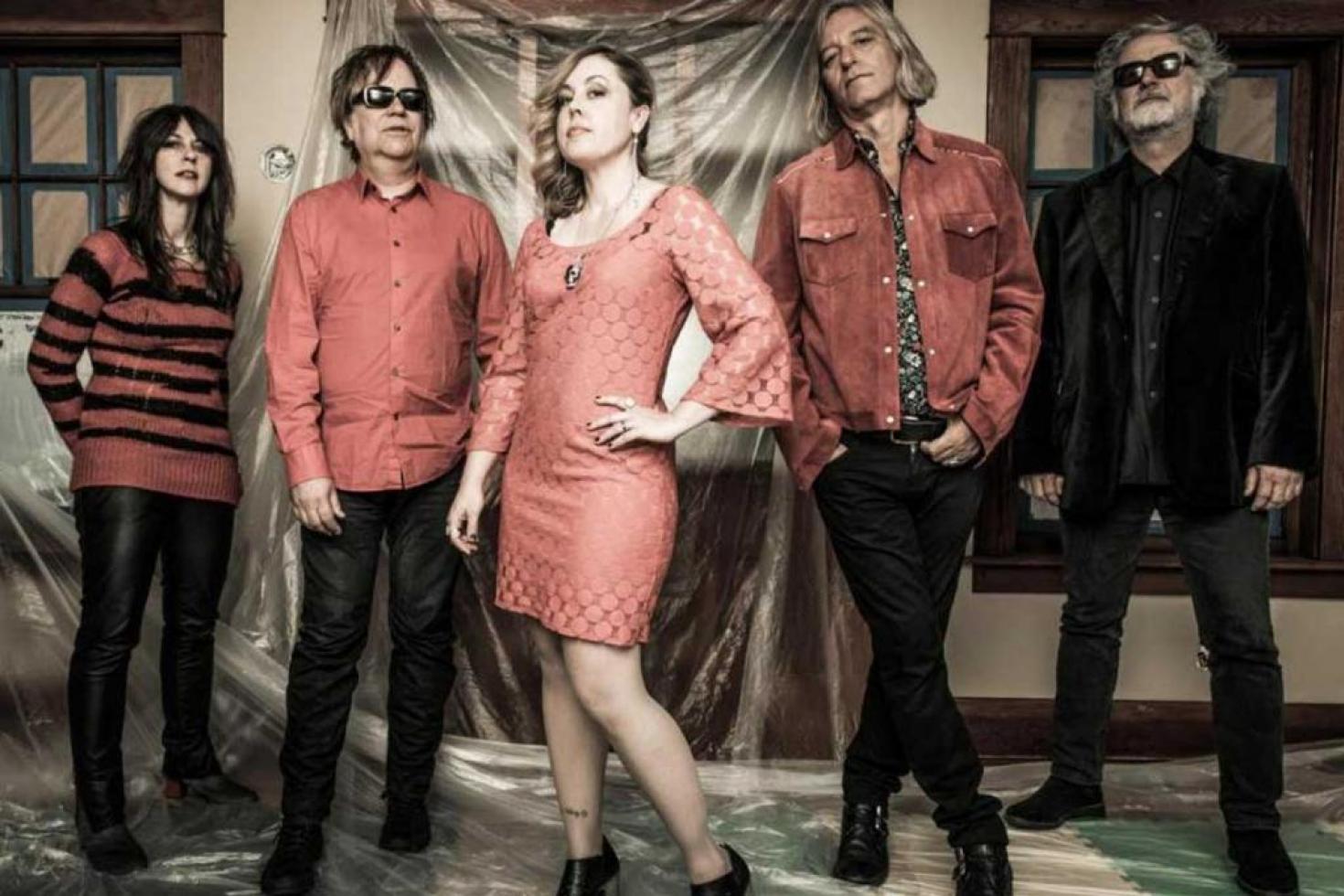 - by Tom Dumarey
Filthy Friends are Sleater-Kinney co-founder Corin Tucker, R.E.M. guitarist Peter Buck, indie stalwarts Scott McCaughey and Kurt Bloch, and Linda Pitmon on drums.
On their second album, Emerald Valley (out now via Kill Rock Stars), they have carefully constructed a thematic collection of songs that finds them digging deeper while giving Tucker plenty of room to rage about the current state of things.
But what are some of the albums that inspire Tucker? We asked and she was kind enough to let us in on 10 albums you should love as much as she does. (photo credit: John Clark)
1. Chaka Khan – 'Hello Happiness'
Chaka Khan is such a legend - dance, funk, R&B, totally ahead of her time. What an inspiration, and she is killing it on this record!!!
2. Shopping – 'The official body'
I love the sparse dance mix of jolty guitar, weird synth and drums. Rachel Aggs is genius guitar player, singer and front woman. 
3. The Slits – 'Cut'
If there was one album that makes me want to reach higher, dig deeper and burn brighter, this is it. The alchemy of punk, dub, feminism and dreamy songwriting has left a deep mark in my consciousness. I loved the documentary on the band that came out recently, too.
4. Kate Bush – 'The Dreaming'
Kate Bush records were really important to me growing up - she is an unbridled genius and I love hearing her point of view on life. Also, she sort of invented electric music programming in her barn in England.
5. La Luz – 'Floating Features'
I like the band's update on the Seattle sound, classic guitar dreaminess with modern beats.
6. The Coathangers – 'LIVE'
Take no prisoners garage rock band from Atlanta!
7. Y La Bamba – 'Mujeres'
This is super exciting Portland band led by Luz Elena Mendoza - blending dance, indie, folk and latin music influences. I love hearing her voice and her take on life.
8. Lizzo – 'Cuz I Love You'
Super duper excited for the new LIZZO! She is one of my favorite artists and it's been a thrill to watch her meteoric rise. Sleater-Kinney got to tour with her early in her career, and she floored us every night with her performance.
9. Mecca Normal – 'Brave New Waves'
This is a new release of a live CBC session from the band in 1996 - super on fire! Jean Smith's uncompromising punk feminist lyrics blend perfectly with David Lester's fierce guitar. Some of my favorites here: "Strong White Male, here's a world for you, and most of us are the ones to lose."
10. Joni Mitchell - 'The Hissing of Summer Lawns'
OK, full disclosure here, I recently read that Chaka Khan and Joni Mitchell are friends, they hang out and this just kind of blows my mind. Joni is a master songwriter and this album pushes the boundaries with a song like The Jungle Line.