Features
The Dirty Nil's Kyle Fisher lists his 10 favorite directors
on
Wednesday, August 29, 2018 - 20:14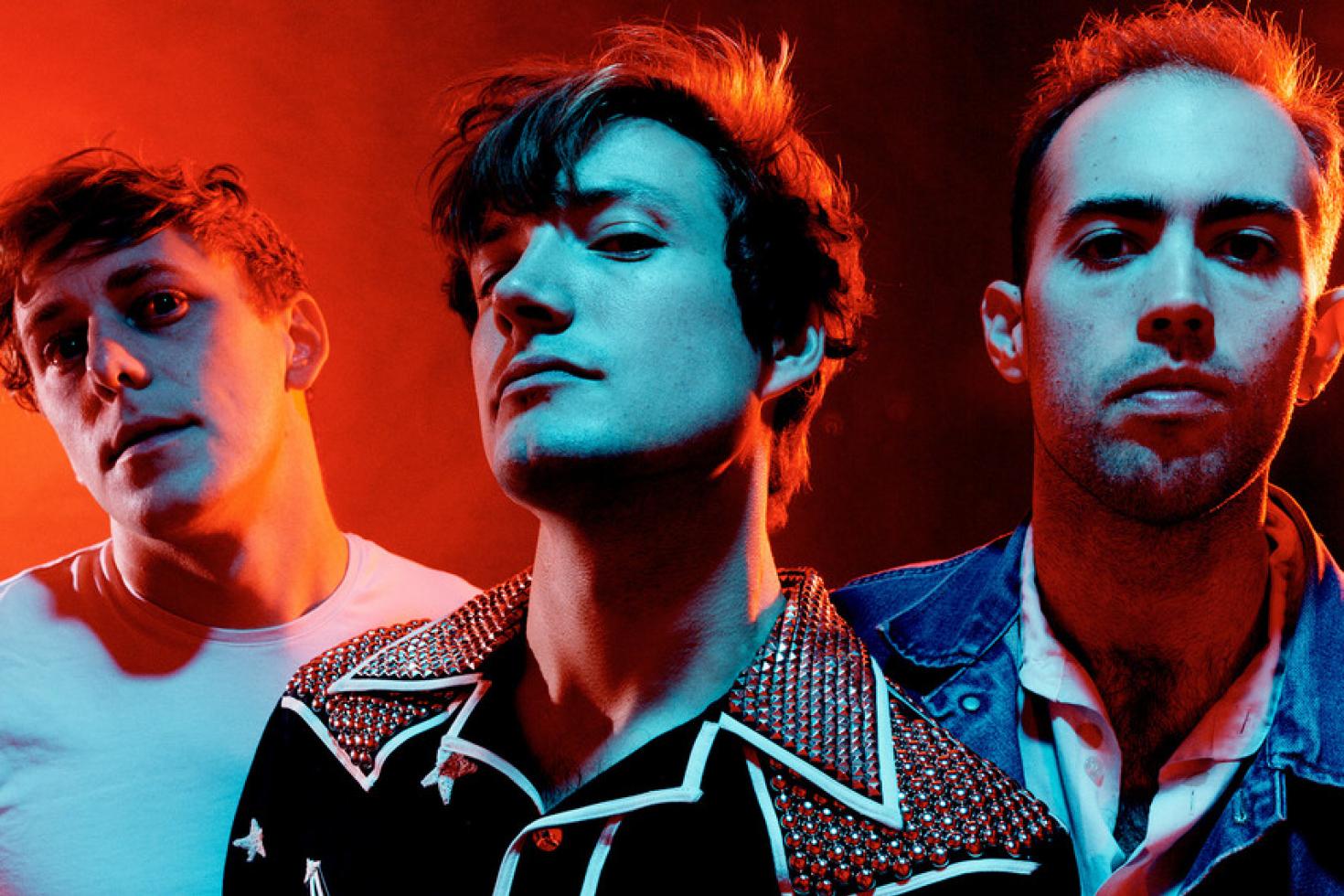 - by Tom Dumarey
Canada's The Dirty Nil are getting ready to unleash their new LP 'Master Volume,' (Dine Alone Records) upon the unsuspecting masses. But to tide you over until September 14th, we caught up with drummer Kyle Fisher to talk about his 10 favorite directors.
Denis Villeneuve
Here's a guy that makes incredible films. His latest feature, Blade Runner 2049, was a wonderful follow up to the original that gives me faith in his upcoming Dune double feature. I'm the biggest sucker for sci-fi fare but his earlier films such as Prisoners, Sicario and Incendies are superb examples of great filmmaking. For a really strange time check out his film Enemy. Completely shot in Toronto (as Toronto, which is rare) starring Jake Gyllenhaal in some doppelgänger weirdness!
Alex Garland
Yup. Sci Fi. Alex Garland is writing and directing some of the most interesting movies in the genre right now with the double whammy of Ex Machina and Annihilation. If you haven't seen the latter you're missing out on one of the wildest psychedelic trips this side of 2001: A Space Odyssey. One of my favourite movies of 2018 if not the number one.
Paul Verhoeven
Did you catch on that I love science fiction yet? Paul Verhoeven has made some of the biggest classics of all time and some of my favourite films. How can you beat the absurd and over the top satire that is truly the heart of his films no matter how violent or serious they may seem. From Robocop to Starship Troopers, he entertains you with witty social commentary and brutal gore. I'd buy that for a dollar!
Steve McQueen
Not that Steve McQueen. With only 3 features under his belt McQueen has proven himself a wizard in filmmaking. All three films deal in heavy subject matter from IRA protesting to Slavery. His films are full of beautiful cinematography and brutally honest portrayals of history. He is the first back filmmaker to win Best Picture at the Academy Awards and his upcoming feature Widows should only add to his astounding filmography.
Werner Herzog
I love a good documentary film but something about Herzog's always feel like a cut above. His trance inducing voice pulls me in every time and his subjects are unique and fascinating. If you have never seen Grizzly Man then put it on the top of your list. Even his latest, Into The Inferno, is a hypnotic look at volcanos and the cultures that surround them (a perfect joint rolling event by the way). Even his live action films are great. I recommend Bad Lieutenant: Port of Call New Orleans for what might be the last great role Nicolas Cage ever played.
Quentin Tarantino
He's always been a favourite of mine growing up, and I still enjoy most of his films today. Reservoir Dogs is my personal favourite because of its minimal settings and air tight script. Plus you just can't beat a good gangster/detective flick like that (my number two favourite genre next to Sci Fi, I mean Chinatown helllooooooo). Looking forward to his upcoming film Once Upon a Time in Hollywood.
Martin Scorcese
Goodfellas. Taxi Driver. The Wolf of Wall Street. The Departed. Raging Bull. The man has been absolutely killing it for decades. Need I say more? Let's just hope the Irishman is worth the sum of its parts!
Steven Soderbergh
Soderbergh has made many great films from Traffic, the Clooney Ocean's reboots and mom favourite Magic Mike. The reason I include him on this list however, is due to one of my favourite TV shows of all time, the Knick. If you haven't seen this show then stop whatever bullshit Riverdale binge you're on and feast your eyes on a small screen masterpiece. It is dark and brutal but not one frame is wasted and the cast, including Clive Owen at his fucking best, is phenomenal. Plus its only two seasons. Breaking Bad is great....this is better (FIGHT ME).
Alejandro González Iñárritu
From his "Trilogy of Death" to Birdman and the Revenant, Iñárritu has proven himself one of the best directors going without a doubt. Amores Perros is one of my favourite of his films and now that I'm talking about it definitely deserves a revisit ASAP. Pick any title from this Mexican director and you will not be disappointed
Jeremy Saulnier
I first discovered Saulnier's work through Blue Ruin which is a violent as hell revenge tale and who doesn't love a good revenge flick (for more on those check out Park Chan-wook's Venegence Trilogy which features Oldboy or I Saw the Devil by Kim Jee-woon). You might know his work if you caught the wonderfully gruesome Green Room that came out a few years ago. Honestly one of the best representations of life on the road until the blood begins to spill. Looking forward to his future work!