Features
CIVIC: 7 Artists you should love as much as they do
on
Friday, May 19, 2023 - 15:18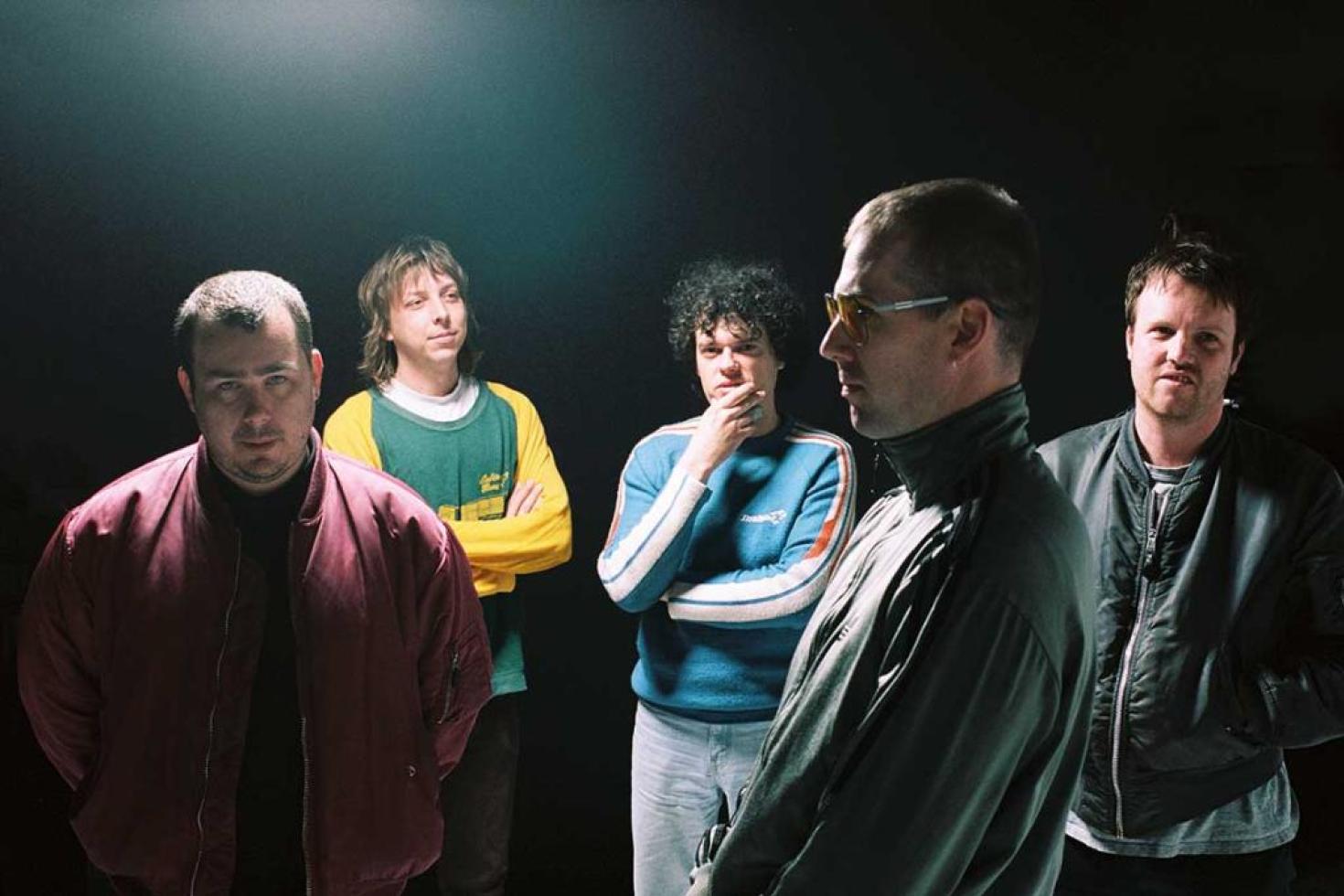 Melbourne-based five-piece Civic - Jim McCullough (vocals), Lewis Hodgson (guitar), Roland Hlavka (bass), Jackson Harry (guitar) & Matt Blach (drums) - recently released their visceral new full-length studio album "Taken By Force", out now on ATO Records. The follow-up to the band's critically acclaimed 2021 debut full-length "Future Forecast"; sees the Aussie band pick up where their debut left off, joyfully obliterating the line between furious catharsis and unbridled fun. We asked the band to list some of the influences that helped shape their sound, eventually earning them the title of 'Melbourne's New Kings Of Wild Rock And Roll'.
The band is currently on tour in Europe. Full dates below.
CIRCLE PIT
Crucial Sydney punk from late 2000's
WHIPPER
One of Lewis other bands from before he broke his hand on my head.
THE RASPBERRIES
Coz you know why baby
COYOTE
New Zealand's best kept secret. Rest in peace.
Q4U
Icelandic post-punk
LOU MIAMI
You all know this one. Dance for me
BLONDIE
The Queen. This song will play as I'm slid into the furnace
CIVIC tour dates:
May 19, 2023 - ACU - Utrecht, Netherlands
May 20, 2023 - Vera - Groningen, Netherlands
May 21, 2023 - Cassiopeia - Berlin, Germany
May 23, 2023 - Shacklewell Arms - London, UK
May 25, 2023 - The Castle Hotel - Manchester, Greater Manchester
May 26, 2023 - Hyde Park Book Club - Leeds, England
May 27, 2023 - Wide Awake Festival - London, UK
May 29, 2023 - le Bistrot de la Cité - Rennes, France
May 30, 2023 - Cabaret Vauban - Brest, France
May 31, 2023 - L'Iboat (Iboat x Astrodome) - Bordeaux, France
Jun 1, 2023 - Azkena Club - Bilbao, Spain
Jun 2, 2023 - Dabadaba - Donostia-San Sebastian, Spain
Jun 3, 2023 - Blockparty Arganzuela - Madrid, Spain