Features
on
Tuesday, May 15, 2018 - 19:29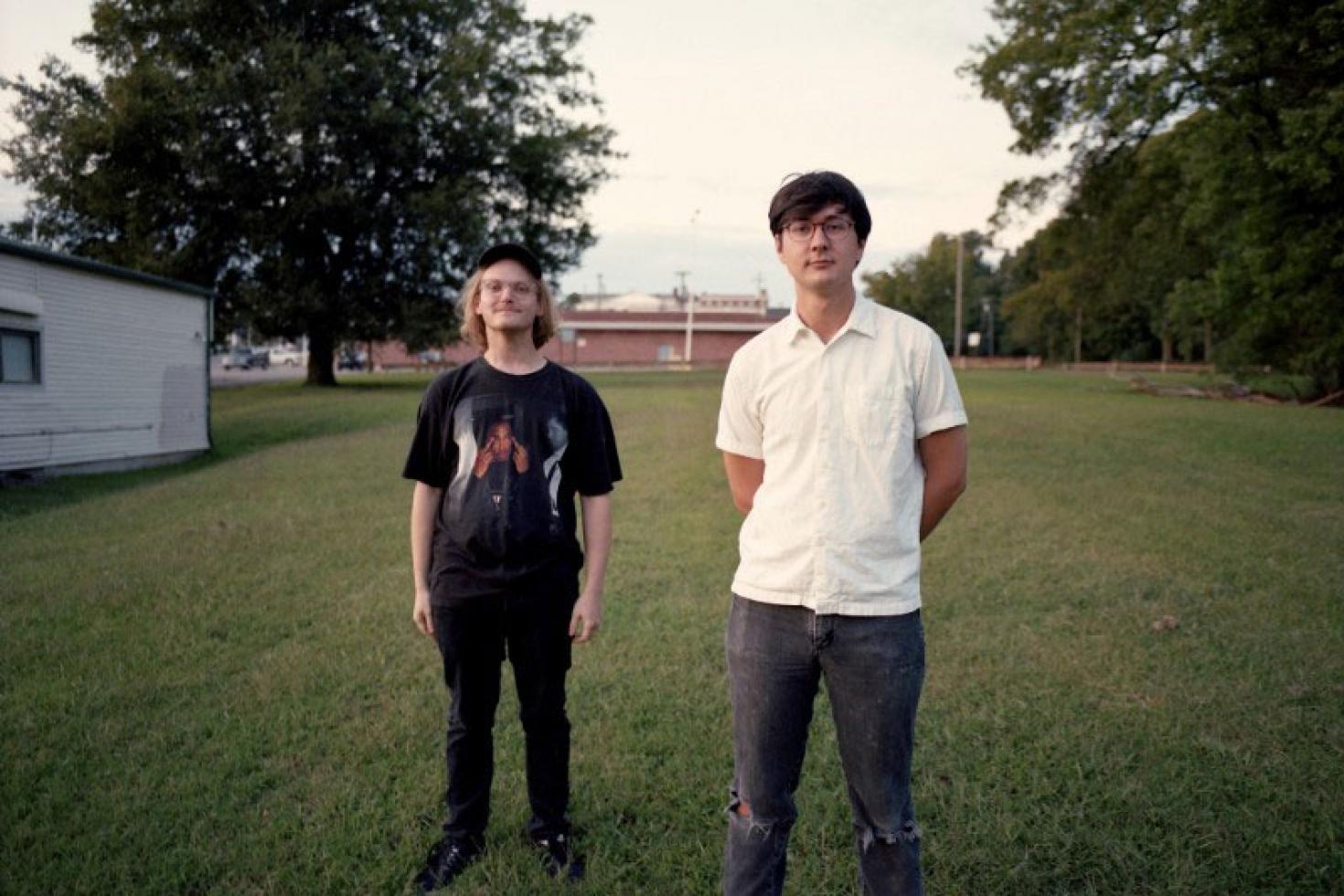 We recently had an opportunity to chat with Ben Littlejohn and Dennis Sager, otherwise known as Bent Denim, about being a duo working on music from afar, musical comparisons and the best things their cities have to offer. Please take a moment to read through their sincere answers to our silly set of questions. Bent Denim's "Town & Country" is out now.
PRT: The album art for 'Town & Country' has a very nostalgic feel, how much does nostalgia influence your work?
Ben: I don't ever think it's a conscious choice but more of a by-product of my writing style and how songwriting is just a reflective process for me. It's a way for me to move myself thru situations and a way to actively process things that have happened in my life. Much like a diary but more generalized and distant.
Dennis: I don't necessarily think we go out of our way to be nostalgic but songwriting is a bit of a backwards looking process. What you write naturally ends up being an aggregate snapshot of a idea, message or story in that moment. To some extent you end up looking back throughout the finishing process. I love Twilight Zone and Boards of Canada for that nostalgia. It is very fulfilling for me to write a song within a universe before cell phones for story telling sake.
PRT: For numerous reasons, Bent Denim gets compared to Postal Service, do you think this is a fair comparison?
Ben: It feels like the easiest connection to make and I definitely don't hate the comparison just because i was a huge Postal Service fan in middle school. I honestly don't think our music really fits into any of the neat indie subgenres so whatever is easy to put into words.
Dennis: Yeah we both grew up listening to Postal Service and Death Cab so it's definitely a positive affirmation. I really wish I could program drums like Dntel. He's an incredible producer.
PRT: Since all the members are in different locations, how does Bent Denim approach songwriting?
Ben: For the most part, Dennis and I are very independent in our songwriting and it's a very separated process where we both work on things at the same time. Songs are constantly being recorded and eventually those shape up into a release when there is a line of continuity from a batch of songs that we deem good. We are also our own harshest critics so we weed out alot.
Dennis: Honestly we just keep working and believing in our craft. I songwrite because I have to. I don't know what else I would do with my creative energy and spare time. I'm sure Ben feels the same way. Some songs start a drum loop, others four chords pads. Others start from the conventional vocals and guitar.
PRT: Living in both very distinct music cities, Nashville and New Orleans, do you feel your music is reflective of these places?
Ben: Yes but not directly. I think Bent Denim almost started as a reflection of not wanting to be like what I was doing in Nashville. I was spending a lot of time playing pedal steel for artists I didn't particularly care about. One of them (Devin Dawson) has actually found quite a but of success in the Modern Country scene recently. Almost all of the music I was playing was uninspired and derivative. You can only do so much of something you don't feel connected to until your spark dies out. I felt like playing that music was in no way a means of expressing myself musically, thus Bent Denim was born.
Dennis: Our songs are often much tied to geography. We spend time a lot of time in both cities. I enjoy the industriousness pace of the music industry when I am in Nashville, while New Orleans is constantly providing a melody via a neighbor practicing the tuba.
PRT: Time for fun questions- I love both Nashville and New Orleans, for various reasons, but I would love your opinion on the following things:
What is the best time of year to visit your city?
Ben: My favorite time of the year in Nashville is actually right now. Its a few weeks where it's not too hot and not too cold and you're in a state of wonder of the beauty and warmth around you because it's so different from the depressing winter that lasted a little bit too long.
Dennis: I love New Orleans during the winter holidays. The weather is amazing and the stuffed mirlitons (squash) is served.
PRT: If you could eat one item associated with either Nashville or New Orleans every day for the rest of your life what would it be?
Ben: Hot Chicken. I think my stomach would be in a constant state of duress but definitely worth it.
Dennis: A dressed firecracker shrimp po boy from Parasols. No regrets.
PRT: Both cities have super strong musical identities, (i.e. Nashville = Country & New Orleans = Jazz) do you feel these are appropriate stereotypes or are these just the mainstream associations?
Ben: I think that for Nashville the Country association is very real. Though it's not something I actively participate in, you can't go very far in Nashville without running into a Country songwriter. My landlord wrote some of my favorite Tim McGraw songs
Dennis: Yeah I would say both are accurate applications. Both cities have so many other genres of music going on other than just funk/jazz and country.
PRT: Last question, Bent Denim' s next album, "Town & Country", comes out this month, what does the rest of 2018 look like for the band?
Ben: Hopefully a lil bit of touring thru the south and more recording!
Dennis: Yeah playing some release shows for loved ones and then literally just focusing on the next LP : X