Upcoming Releases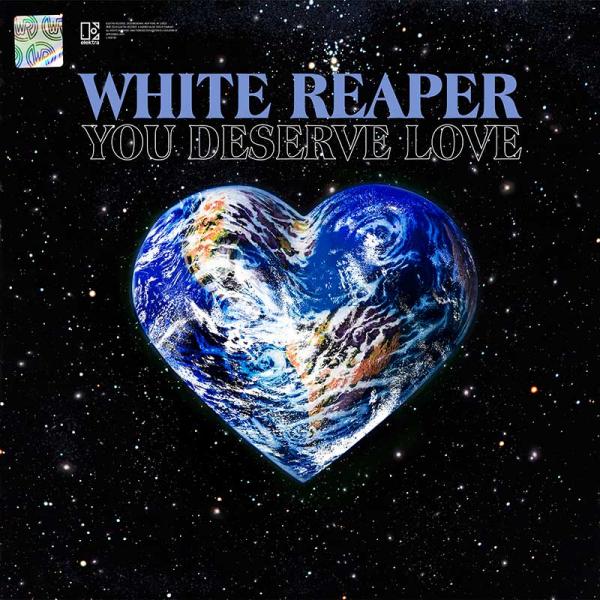 on
Tuesday, August 27, 2019 - 18:53
Louisville, Kentucky's White Reaper have announced their new album, 'You Deserve Love,' due out October 18th on Elektra Records
Recorded with producer Jay Joyce in Nashville, Tennessee, You Deserve Love marks White Reaper's Elektra Records debut and follows their 2017 album, The World's Best American Band.  The album is a collection of smart, sharply-written songs of doubt, dislocation, and elusive and often complicated love. 
Reflecting on the album title, vocalist/guitarist Tony Esposito explained that the name for the record came from a note on bassist Sam Wilkerson's phone. "He had written things down he thought might be good album titles, and we were all sitting around at a bar in Nashville after we had just finished recording, vexing about what we were going to call the album."
Wilkerson explained, "I started reading them aloud at the bar, and everyone stopped me at You Deserve Love," adding, "I think it's cool because it's true for everybody. I think it's what everybody needs to hear."
Nurturing arena-sized ambitions, Louisville's White Reaper remind us that "fun as hell" is a primary purpose of music.  Equal parts glam and grit, You Deserve Love finds the band expanding on the songcraft laid down on 2017's critically acclaimed The World's Best American Band, which landed on Noisey's "100 Best Albums of 2017" and Pitchfork's "20 Best Rock Albums of 2017," earning an 8.0 album score.  Comprised of Tony Esposito (guitar / vocals), Ryan Hater (keyboards), Sam Wilkerson (bass), Nick Wilkerson (drums), and Hunter Thompson (guitar), White Reaper have spent the last two years living on the road, headlining and supporting some of their idols - The Killers, Spoon, and Weezer – while making festival appearances at Bonnaroo, Lollapalooza, Austin City Limits and more.
Track listing:
Headwind
Real Long Time
Saturday
1F
Hard Luck
Raw
Might Be Right
Eggplant
Ring
You Deserve Love