Upcoming Releases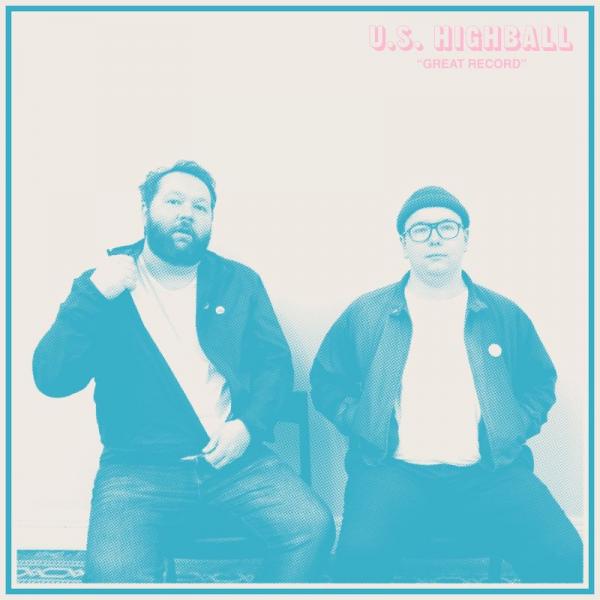 on
Wednesday, June 12, 2019 - 17:04
Glasgow-based queer indie-pop duo U.S. Highball have just announced their debut full length album Great Record, Out July 12th on Lame-O Records. The band is now premiering two singles from the album "Hall of Heads" and "Don't Travel Far." Both singles are streaming now on Spotify, Apple Music, and across all streaming services.
From the bedrooms of Glasgow, Scotland comes Great Record, the debut full-length from U.S. Highball, formed of lifelong friends and neighbors Calvin Halliday and James Hindle. While taking a break from playing together in The Pooches, the twosome hunkered down and begin working in earnest on a batch of new songs exploring their shared passion for melody and brevity.
Foregoing a live drummer for the sound of an Alesis HR-16 drum machine, and employing a trusty Casiotone organ alongside guitars and synth, every note was recorded using just one SM58 microphone. Dozens of songs were assembled piecemeal at home over several months, with fourteen being dispatched across the pond to be mixed by Modern Baseball's Ian Farmer at The Metal Shop in Philadelphia.
The result is Great Record, an irresistible half-hour of jangling power pop with hooks for days, on which songs about plush toys and Greek tennis stars sit cosily alongside ambivalent meditations on DIY culture, art school posturing and the vagaries of modern queer existence. Above all it's a document of living in Glasgow and knowing that, despite the ceaseless rain, it's actually the greatest city on earth.
Great Record is an album for any fan of short, sharply observed pop songs that make a point of lodging themselves resolutely in your brain on first listen. It's astonishingly addictive, over before you know it, and demands to be flipped over and played again. It's not called Great Record for nothing, you know.
Track listing:
Kelvinhall
Hall of Heads
Don't Travel Far
697 President
Summer Boy
Gold Coast
Shapovalov and Tsitsipas
Love Theme From "Great Record"
My Frankenstein
Old Place
Where'd The Century Go?
Do It Yourself
Pedro 2
Old Dumbarton Road