Upcoming Releases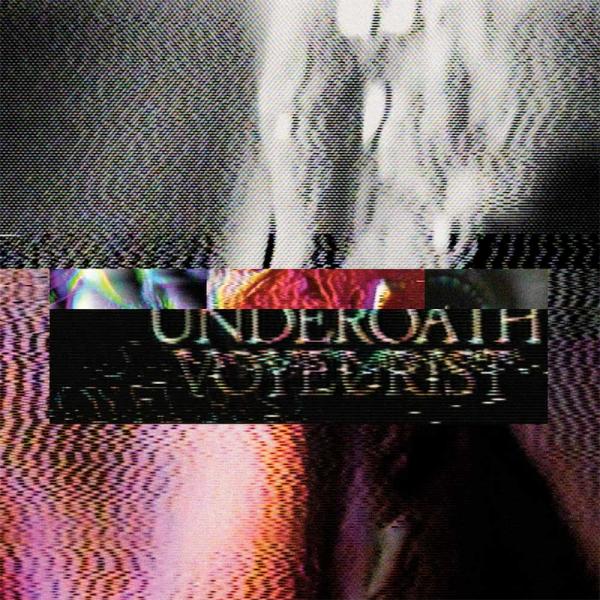 on
Thursday, August 5, 2021 - 17:43
Underoath revealed their seventh full-length, Voyeurist, set for release on January 14th via Fearless Records. To celebrate the announcement, the band shared the new track "Hallelujah", which serves as the second single from Voyeurist.
Guitarist, Tim McTague summarizes the track perfectly:
"I think the song is one of the more powerful songs on the album for a myriad of reasons, but sharing a night of beers and stories with a handful of the people you love, unpacking a ton of heady concepts and recording a choir really put an exclamation point on the song for me. It's dark, beautiful, haunting and heavy all at the same time. That's what Underoath does best in my opinion."
Voyeurist marks the first time in Underoath's career that they took the recording process completely into their own hands. Doing so led to plenty of difficult conversations, but it also provided the ideal situation for artistic innovation. As McTague continues "I've always wanted to record our own album. I think we just needed to get into a headspace personally that would allow criticism and critique to land in a productive and constructive way." The result is the most collaborative album of Underoath's career and, anchored in a profound respect for each other, one that left no stone unturned creatively. McTague adds again "We grew so much in real time and I think the record speaks to that growth and collaboration. I haven't ever felt this attached to a project in my life."
The band refers to Voyeurist as "high-def violence" - technologically advanced, but undeniably visceral. Conceptually, Voyeurist has several interrelated meanings, each tying back to the concepts of how we curate ourselves through social media and how that facade masks a lot of what we actually experience in life.
Tracklist:
Damn Excuses
Hallelujah
I'm Pretty Sure I'm Out of Luck and Have No Friends
Cycle ft. Ghostemane
Thorn
(No Oasis)
Take A BreathWe're All Gonna Die
Numb
Pneumonia