Upcoming Releases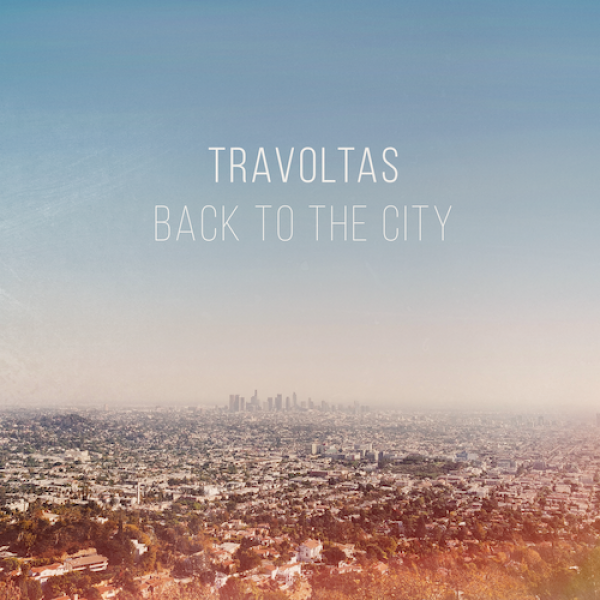 on
Friday, May 28, 2021 - 11:59
Dutch sextet Travoltas released "Escape The Pressure" this week, taken from their upcoming EP "Back To The City", out June 25th on White Russian Records. You can pre-order it here. 
The new EP will also be released on 12" vinyl by the Dutch label, home to Travoltas since 2017. To make the release even more interesting, the 2014 EP "The Longest Wait" has been added to the b-side, making it the first time it's available on vinyl.
Founding member and vocalist Perry adds: " "Escape The Pressure" is an in-your-face rebuttal against the mind numbing rat race we often find ourselves in. While the lyrics are stripped down to escapism in its purest form, the uptempo, riff driven track shows our heavier side not heard since our earliest albums! ". 
With a sound that combines an energetic mix of the Beach Boys and the Ramones, with a dash of the Cars, the Travoltas have had a prolific recording career and sport an impressive list of singles, extended-play releases, and full-length albums to their credit, beginning with their 1996 mini-CD debut, Kill! Kill! Kill! Sex! Sex! Sex! Baja California was released in 1997, followed by Modern World (1998), Teenbeat (2000), Club Nouveau (2001), Endless Summer (2002), A Travoltas Party! (2003). A B-sides and rarities collection called The Secret Vaults of Johnny Weissmuller was issued in 2000. Over the years, the lineup of the band has included founding members Perry Leenhouts and Vincent Koreman, Erik van Vugt, Daan van Hooff, Jochem Weemaes, Michel Meeuwissen, and Wouter Verhulst, among others. The Travoltas released 2004's The Highschool Reunion before officially deciding to call it a day in 2006 .
Breaking 8 years of silence, in 2014 the band released the 4-track EP "The Longest Wait", followed by a string of sold-out reunion shows. With van Hooff rejoining permanently as rhythm guitarist, in 2017 the group released the full length album "Until We Hit The Shore" on White Russian Records.
In 2020 the band announced Tim van Doorn (Clueless, St. Plaster) had replaced Weemaes behind the keys, completing the current line up of Leenhouts (vocals), Meeuwissen (rhythm & lead guitar), van Hooff (rhythm & lead guitar), van Vugt (bass), and Verhulst (drums).
Back To The City tracklist:
Escape The Pressure
Back To The City
Start Again
Nightcrawler