Upcoming Releases
I Won't Care How You Remember Me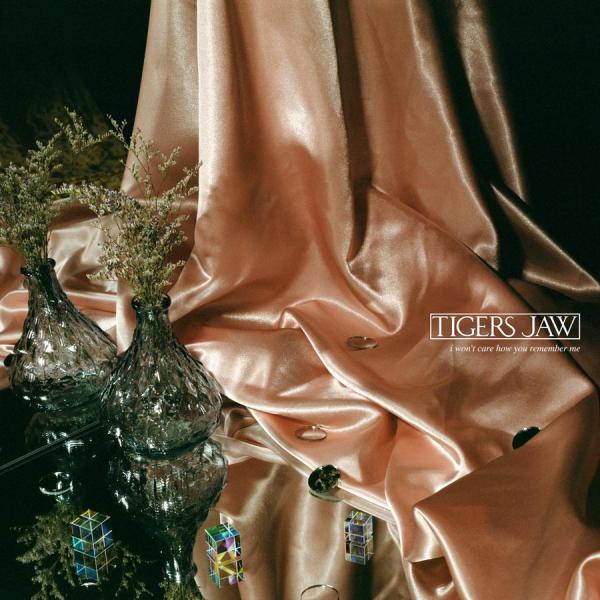 on
Wednesday, October 28, 2020 - 08:22
Tigers Jaw announced their sixth album 'I Won't Care How You Remember Me,' produced by the band and Will Yip, will be released on March 5th, 2021, via Hopeless Records.
First single "Cat's Cradle" is out now alongside a video, directed by Drew Horen and Lauren H. Adams, which features the band—Ben Walsh (vocals/guitar), Brianna Collins (vocals/keyboards), Teddy Roberts (drums), and Colin Gorman (bass)—performing within the world of the album's elegant cover art. Written and sung by Collins, the song bids adieu to a skewed friendship in just over two-and-a-half searing minutes. "'Cat's Cradle' is about the realization that no matter how much love, effort and consideration you put into a friendship, sometimes it just isn't enough to make it work," she explains. "The lyrics reflect on how being passive aggressive and not communicating directly can just lead to tension, confusion, and frustration in any relationship. Confrontation can be really challenging, especially when you're worried about how what you feel might make someone else feel, and I have the tendency to suppress my own concerns and apologize first. With this song I wanted to acknowledge my own thoughts and emotions without feeling bad for having them."
Collins adds about the video: "Because the video for 'Cat's Cradle' would be the first glimpse into our new record, we wanted it to visually and aesthetically nod to the album cover art. Drew, Lauren, and the entire team we worked with did an incredible job of making the video we wanted come to life: a simple concept that's visually compelling."
'I Won't Care How You Remember Me' finds the Scranton, Pennsylvania-based band at the height of their powers, fusing their collective skills with the synchronicity and energy they honed over several years of non-stop touring. Whereas their latest output, 2017's spin, was replete with several dense layers of instruments and vocals, I Won't Care pushes the elements of liveliness and human connectivity forward. This back-to-the-basement approach resulted in a new songwriting dynamic; while spin found Walsh and Collins splitting writing duties, I Won't Care marks the first time all four members shared songwriting input. The band's most sonically ambitious and lyrically affecting album to date, I Won't Care How You Remember Me sees a newfound freshness and creative freedom crystalizing the lush world of Tigers Jaw.
While at first the title track—featuring Manchester Orchestra's Andy Hull on backing vocals—seemed to be an unapologetically defiant statement, it ended up carrying a greater significance for the band, who rallied around it as a sentiment of shared personal renaissance that sets the tone for the album, as well as the band as a whole. "This album is a hopeful time capsule of a band who has been through a lot together. It's about growth, self-reflection, and figuring out how to be present in the moment to really take stock of what's important, without getting sidetracked by the opinions of others or things out of our control," Walsh says. "Tigers Jaw can get through anything and be stronger because of it. We've endured lots of change over the last 15 years, but a lot of things have remained consistent. We make the music we want to make, we push each other to continue evolving and growing as musicians, and we are so proud of where we are now."
Track listing:
I Won't Care How You Remember Me
Cat's Cradle
Hesitation
New Detroit
Can't Wait Forever
Lemon Mouth
Body Language
Commit
Never Wanted To
Heaven Apart
Anniversary