Upcoming Releases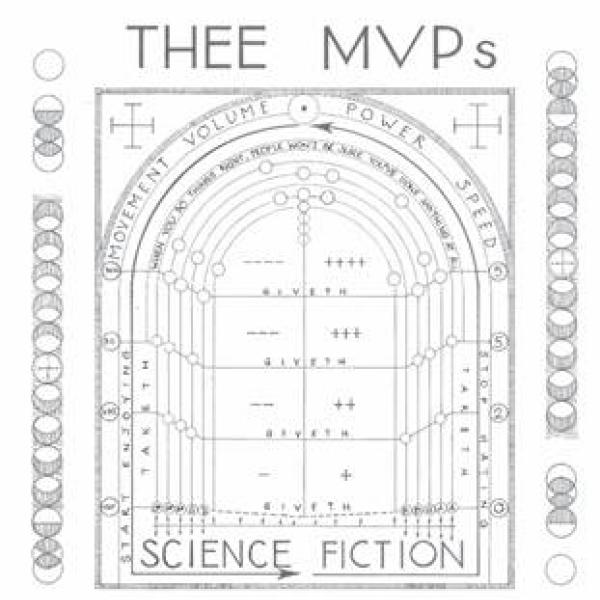 on
Monday, May 18, 2020 - 21:05
Leeds' Thee MVPs return with their incendiary new single 'Ship Episode, Planet Episode'. The single is taken from their debut LP 'Science Fiction', which is due out 29th May via Eeasy Records.
Thee MVPs are an incredibly focused, close knit group of friends who have found a sound that is completely their own whilst operating on their own terms. After years of nearly relentless touring that took them to the other side of the world and back, the band has fully articulated that sound with 'Science Fiction'.
Recorded within days of the band moving from London to Leeds and mastered in Chicago with Shellac's Bob Weston, 'Science Fiction' features 10-tracks of deceptively infectious riff-driven motorik grooves and beat heavy, high energy blowouts that demand movement. Each delivered with a sardonic smirk, these new tracks demonstrate the veteran quartet willingness and ability to renew themselves and the kraut/punk/garage/whatever-rock genre within which they operate, to expand on a sound that is hook heavy whilst also remaining challenging and innovative.
The band describe the new album as part-concept. Speaking about the themes behind the record, they say "the album ties in references and homages to Sci Fi with the modern millennial difficulties all of us face as we move away from our youth. Some themes include always having your crew to count on in the face of any dire straits, how being contactable 24/7 probably isn't best for any of us and how really we're not any more different/cooler/better/worse/charming/narcissistic than anyone else because we're in a band."
Track listing:
Ship Episode Planet Episode
Causality
A Song For Councillor
You Ain't It
HAL
SESH
Super Contactable
A Pining Replicant
Funeral I And Iii
US Airways (Final Flight)