Upcoming Releases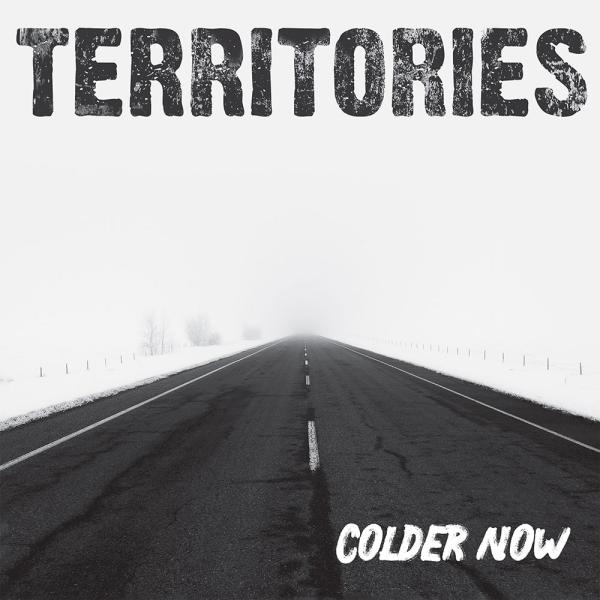 on
Friday, September 8, 2023 - 08:18
Western Canada's TERRITORIES have just announced their brand new full-length album "Colder Now" which is set for release on Pirates Press Records on November 3rd. Fans will be able to get their first listen from the record as the single "Superhero" will be released on September 22nd.
When these veteran punk rockers, comprised of members from the band Knucklehead, released their self-titled debut album on Pirates Press Records in 2018, they were a new band with a lot to say and a lot to prove. What a difference five years, and a clutch of the catchiest, best-written, and most thought-provoking punk rock songs makes!
Just as COVID hit, the band recruited guitarist Mike Longfield to fill a void and helped breathe new life into the band. "Mike can hear different things in the music than the rest of us do sometimes and so some of the new songs have subtleties that wouldn't be there without him," says drummer Eric Jablonski.
Aside from bringing in a new guitarist, "Colder Now" shows a greater diversity than anything the band has released before. "The songs on this record are all over the map. We've tried to write songs that reflect what's gone on in our lives and around us over the past decade," remarks Jablonski. Those experiences lend itself to a record that is wholly relatable no matter who listens.
"Superhero," for instance, is about the emergence of voices from the fringes who pose as experts which amplify misinformation. Meanwhile, "The Company" tells a story of Alberta's economic struggles. "It is a song for all those left behind when a factory closes or a commodity-based economy goes bust. We just came through an eight year downturn in the oil patches in our home province and it turned a lot of working families lives upside down here in Alberta," remarks Jablonski.
This is a band that pours their hearts and their minds into both their music and lyrics, tackling big issues, but always articulated from a relatable, personal perspective that acts as a rallying cry and a beacon of hope for everyone who feels alienated by modern society. The world is unfortunately still a dangerous place, but for those who dare to dream of something better, there is solace in the fact that Territories are back to give voice to those dreams with Colder Now.
Colder Now track list:
Pacific Ghost
Hello Outsider
Superhero
No Ball & Chain
Powder Keg
10A Street
Hometown Calling
7lbs Of Hope
Do It Alone
The Company
Recognize The Game