Upcoming Releases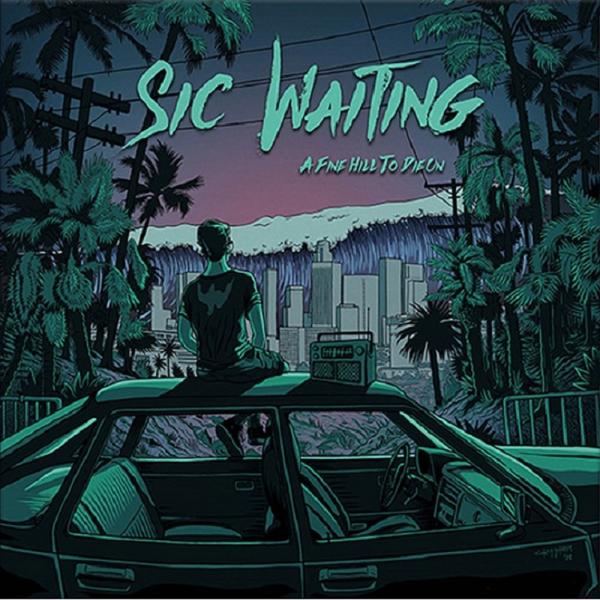 on
Saturday, September 10, 2022 - 16:11
Oceanside, CAs Sic Waiting has announced plans to release a new album 'A Fine Hill To Die On' on November 4th via Thousand Islands Records (USA/CAN) and Pee Records (AUS), with UK/EU distro by Lockjaw Records. It's the follow-up to the band's 2015 'Derailer' release.
Produced by legendary punk producer Cameron Webb (NOFX, Motorhead, Strung Out), the track is a hard-hitting jolt of energy, the kind we've come to love and expect from the veteran California punk foursome.
Sic Waiting is a punk rock band from Oceanside, CA, formed in the year 2000 by Jared Stinson. Over the course of the decades they've released multiple albums and EP's and are back with another strong full length called A Fine Hill to Die On. The title pays homage to the sound that defined melodic punk rock in the 90's and is still what the band plays so well. A virtual revolving door of musicians over the years has seen Stinson keep the music alive, and now includes Jason York and Daniel Bubert, two equally established vets of the SoCal music scene. With aging, families, and real jobs, it's not common to see Sic Waiting playing too many shows these days. But just when you think they've faded away, they tear back with their strongest effort to date.
A Fine Hill To Die On track list:
Uncommon Veins
American Hearts
Bad Times
Neon
One Fell Swoop
Good Things
Here's To You
Life On Fire
Sociopsycholinguistic
Stayed Up Late
Fireworks
Back To The Sound