Upcoming Releases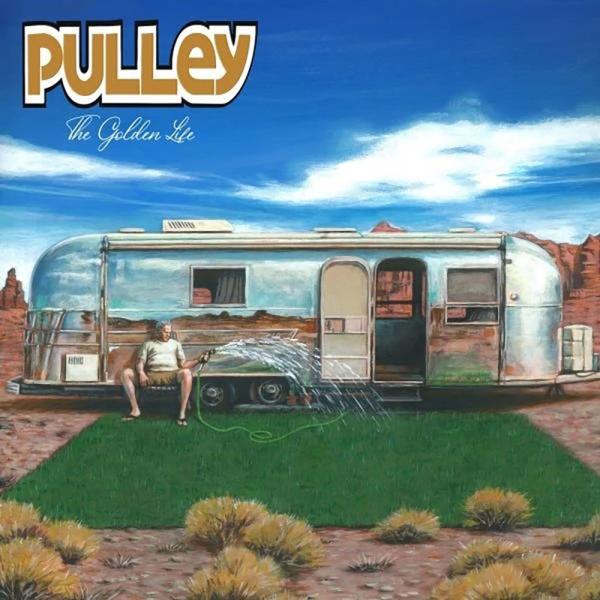 on
Wednesday, April 20, 2022 - 14:39
Long-running Southern California punks Pulley, will release their new studio album "The Golden Life" on May 13, 2022 via SBÄM Records (pre-save). The first single "Golden Life" is now streaming everywhere along with a lyric video (animated by Roland Pilz).
Of the song, frontman (and former Major League Baseball pitcher) Scott Radinsky says, "Golden life. Observing a generation of kids who have seemingly been robbed of an experience. Life without ease of access to good, and/or bad. Much of what they have seen in the world has been negative, unimaginable terrorist acts, war and violence, a division of people. In regards to music, our generation really had to earn it if we wanted to get a proper listen or visual. Technology, although having its good aspects, has removed an experience that offered a deeper appreciation of life."
Pulley is an American punk rock band from Simi Valley, California. Shortly after forming in 1995, the group signed to Epitaph Records. Over the next ten years, with the backing of the influential Los Angeles based independent label, the band issued five full length records, helping to build a cult following of supportive fans.
As time went on, Pulley members, Scott Radinsky (vocals), Mike Harder (guitar), and Tyler Rebbe (bass), continued to tour and release new music regularly, eventually adding longtime friends Trey Clinesmith on guitar and Sean Sellers on drums.
In 2019, after more than two decades performing live, both nearby and in some of the further reaches the planet, Pulley was honored to be inducted into the Ventura County Music Hall of Fame.
Furious, fast punk has always been a Pulley special. Mix it with California melodies and some serious production and you have one of the best bands around.
The Golden Life track list:
Repeat Offender
Lonely
Wake Up
Two Winds
Align The Planets
Northbound
Sad Song
Golden Life
Frances
Dust Off The Dreams
Transmigration
California