Upcoming Releases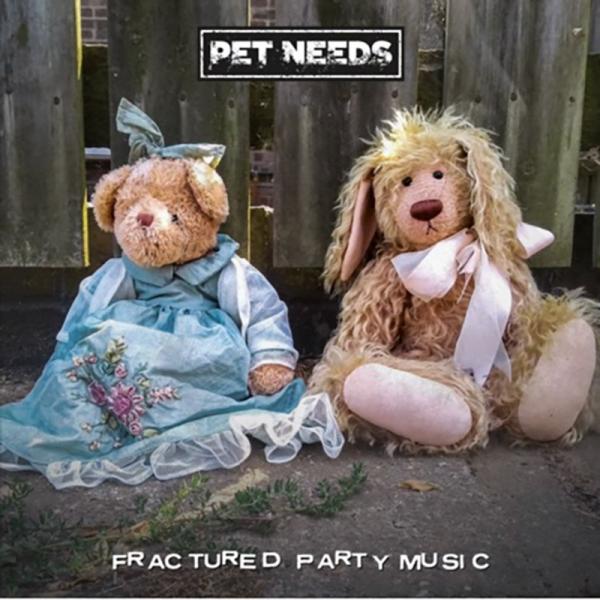 on
Sunday, February 7, 2021 - 09:29
Pet Needs were founded in Colchester by brothers George and  Johnny Marriott. Composing a clutch of anti-anthems inspired by the disastrous job interviews, self-destruction and river journeys on inflatable kayaks that have defined their lives, the pair have earned a reputation for idiosyncratic lyrics and an effusive energy. Bringing Jack (drums) and Rich (bass) on board to complete the line up, Pet Needs have quickly risen through the ranks to share stages with the likes of Muncie Girls, Buzzcocks, Maximo Park, PiL and The Undertones. Impressing audiences at several major festivals, it was their explosive live performance at Camden Rocks that would see them win-over: Frank Turner, who would go on to mix and master their debut album.
Like all other bands, Pet Needs were forced off the road in 2020, but took it as a sign to complete their long awaited debut: 'Fractured Party Music'. Coruscating the modern malaise with sneers at pretence, musing on artistic ambition versus commercial success, and tales of creativity and failure, 'Fractured Party Music' will be a topical blitz upon apathy. Calling on Turner to harness the collision of frenetic energy they have stored up in months bereft of live shows, expect a studio record of electrifying feedback and cynic-stinging lyrics capable of blowing away even the heaviest lockdown hangover.
With a febrile tension that feels like it could erupt at any second, latest single "Tracey Emin's Bed" is an example of 'Fractured Party Music' just as the artist intended. Their debut album is out 12 March 2021.