Upcoming Releases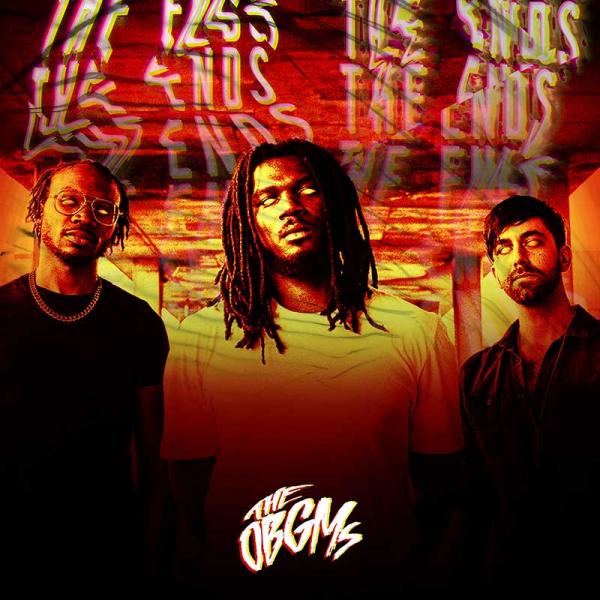 on
Wednesday, August 12, 2020 - 20:21
The OBGMs, the Canadian trio who "spit fire" (Punk News) and "boast classic punk vibes with contemporary garage rock" (Alternative Press), have set an Oct. 30 release date for The Ends (Black Box Music).
"This album is about death, wanting to die, and fighting for something to live for — it's the end of all things. I feel this is the one of the most important cross-genre albums this century," says the always quotable singer/guitar player Densil McFarlane. "We are Nirvana, we are The Beatles, and The Stones. We are really changing the dimensions of which the game is played like the Steph Curry of this rock shit. We all have feelings of doubt, uncertainty, and I used to live there. I'm trying not to die there. If I'm going out, I'm going out shooting."
The OBGMs (that's The oOoh Baby Gimme Mores) — rounded out by drummer Colanthony Humphrey and bass player Joseph Brosnan — aren't your typical rock band. "This is a black-fronted punk band, and that's really important," McFarlane says. "Rock n' roll is mostly white suburban kids—that's what gets promoted. But we are Black and we out here. I was inspired to make rock music when I saw a Black guy on stage, and if someone sees that in us, I hope it will inspire a new generation to go after this."
The Ends was produced by GRAMMY and Juno award winning Dave Schiffman (Rage Against The Machine/The Bronx/Pup) and recorded at Dream House Studios (Toronto).
"You can love us or hate us," says McFarlane. "I'm aiming for that. We'd prefer the love — we're full of love — but I'd rather you hate me than feel indifference."
Track listing:
Outsah
Cash
All My Friends
Fight Song
Not Again
Triggered
WTFRU
Karen O's
To Death
Move On