Upcoming Releases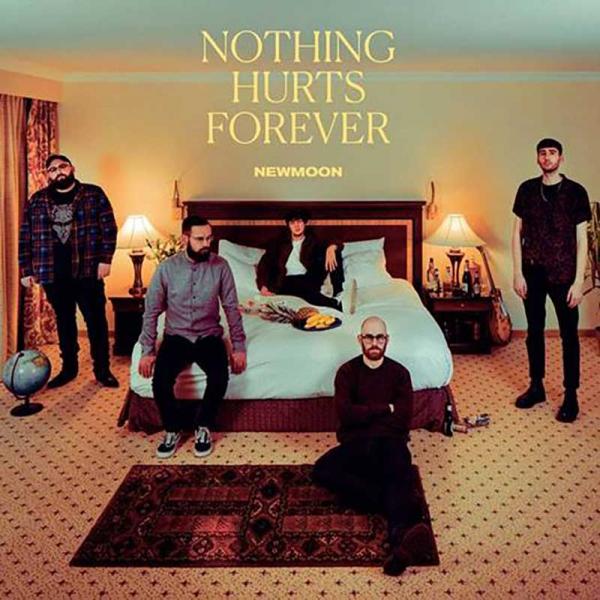 on
Wednesday, July 31, 2019 - 17:09
Antwerp-based outfit Newmoon have toned down the feedback of their acclaimed debut album 'Space' and turned up the melody for their brand new full-length 'Nothing Hurts Forever', due Friday 11th October via [PIAS] Recordings.
Thunderously dreamy and reminiscent of Ride, My Bloody Valentine, A Place To Bury Strangers, their latest cut was recorded in London by producer Andy Savours (The Pains of Being Pure at Heart, Dream Wife, Sorry) and weaves a patchwork of glimmering indie resonance onto a bedrock of ecstatic, crunchy guitar-pop.
Announcing today via their shimmering, summer indie single 'Collide Into Me', the band offers us a fatalistic view at those chance meetings outside of closing 3am bars. The brief moment when you connect with other barflies and conversations are more about emotion and less about substance, before the next day's hangover erases your new magical memories.
Of the sound the band states "it was the first song on this album that felt like we were stepping into a direction we hadn't explored before. It felt freeing to try and arrange music that was more about the melody and songwriting, and less about noise and feedback. It definitely pushed us further out of our comfort zone and towards something that felt very natural for us."
Track listing:
Let it End
Raptured
In Harmony
Collide Into Me
Blue Hole
Give Me the Pain
Vague
In and Out and Over
Only You