Upcoming Releases
And The Women Who Love Them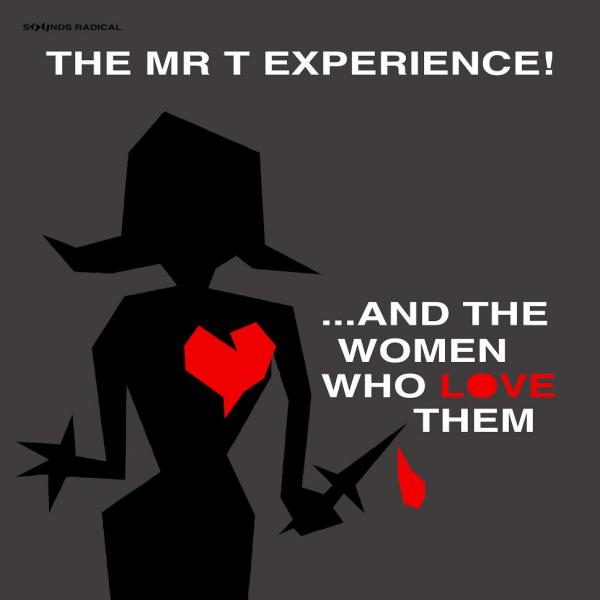 on
Friday, July 10, 2020 - 07:48
The Mr. T Experience will reissue And the Women Who Love Them on August 14th, 2020 on 12" EP and CD via the Sounds Rad imprint.
Mr. T Experience, And the Women Who Love Them was originally released during a time when the band was on the brink--in a way it was a last hurrah for the Mr. T Experience before going their separate ways. But the result was the opposite. The EP breathed new life into what was known as the MTX Starship--this EP was the spark that lit a fire under frontman Dr. Frank, who decided to drop everything and take a risk on rock and roll. The result was a funnyand witty record that charmed the pants off old and new fans alike--laying the groundwork for some of theband's most popular releases just a few years later. This record is the first in a complete series of reissues by the Mr. T Experience and Sounds Rad --carefully remastered for the best sound possible.
"In retrospect, it turned out to be a new beginning for the band, but it was recorded more as a "swan song," the last gasp of a dying beast." says Dr. Frank of the album, adding "We were going to fire off one last volley before going down with the ship. The resulting recording, scrapped together with the tiniest of budgets and in a state of deep demoralization, surprised the hell out of me by sounding so great, inadvertently the best-sounding thing we'd ever done. Then, twenty-five years later, the remaster of the rescued and restored tape surprised the hell out of me all over again. This material never got a proper vinyl release at the time, and I'm glad I lived long enough to see it happen."
Track listing:
SIDE A
1. TAPIN' UP MY HEART
2. MY STUPID LIFE
3. I BELIEVE IN YOU
4. HOW'D THE DATE END
SIDE B
1. ALL MY PROMISES
2. CHECKERS SPEECH
3. WE HATE ALL THE SAME THINGS
4. NOW THAT YOU ARE GONE