Upcoming Releases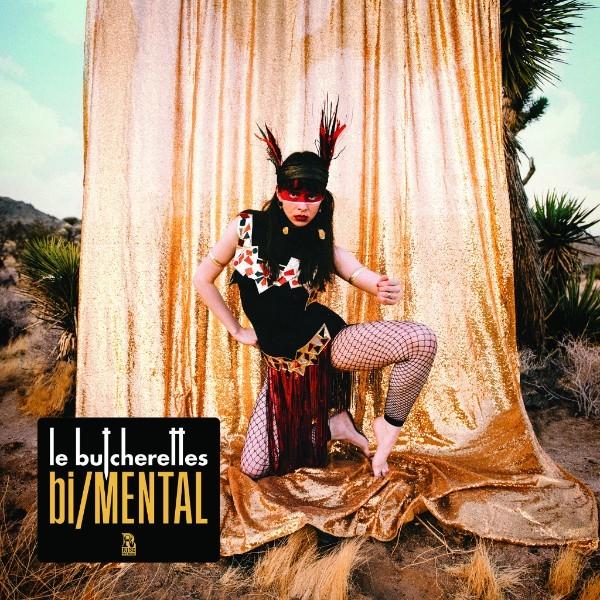 on
Tuesday, November 27, 2018 - 22:13
The El Paso / LA-based Punk rock band, Le Butcherettes today announce the release of their fourth studio album, "bi/MENTAL", on Rise Records on 1st February 2019 and surprise fans with the release of a new live video, "father/ELOHIM" filmed during the band's headline show at Los Angeles venue The Hi-Hat in October. The video was directed by Gus Black (Gary Clark Jr., Sheryl Crow, The Used) who also directed the group's last video, "strong/ENOUGH".
Never content to sit still of get comfortable, Le Butcherettes worked on this new album with the iconic Talking Head's member Jerry Harrison (No Doubt, Violent Femmes, KD Lang) as producer, adding a new creative environment and creating another dimension to the band's sound. (Their first three albums were produced by Omar Rodríguez-López of At The Drive In and The Mars Volta.)
The band dissect the meaning of family on "bi/MENTAL", their first album to be released on Rise Records. Themes of internal and familial strife hang over the opener and first single, "spider/WAVES" (feat. Jello Biafra). The song is a ticking time bomb of riffs, clicks and clacks as Teresa Suárez Coscío howls falsetto swings towards a searing screech punctuated by spoken word from the Dead Kennedys frontman.
"A quiet depression has been the blinders to many people we have loved, sometimes blinding us all from the light itself. Though at times it is necessary to let the darkness sit still, to resist fighting its suffocating breaths, to let its fumes pass through you, to listen and process. There is something so animal and empowering to simply just stare at the dying carcass of sadness just before digging its grave. Essentially, this record was inspired by the death of a living mother, but none of that matters any more. A disconnection in itself is so ravage, so confusing that it leaves one feeling incomplete… Is there hope? Is there light? Maybe it isn't so black and white. In the end, there is a Duality In All. Life is a cycle, the moon, the sun, the ocean waves transcending onto sand. It will be ok", states frontwoman, Teresa Suárez Coscío of the new album.
"bi/MENTAL" is a personal ode to mental health and filled with equal parts cerebral poetry, art assault and primal punk cacophony. The album includes 13 tracks that represent the Guadalajara-born and El Paso-based group on its most incisive and infectious album to date, and includes additional features by Latina punk-rock demigod, Alice Bag on "mothers/HOLD" and a feature by alternative pop darling, Mon Laferte from Chile on "la/SANDÍA".
Track listing:
spider/WAVES ft. Jello Biafra
give/UP
strong/ENOUGH
father/ELOHIM
little/MOUSE
in/THE END
nothing/BUT TROUBLE
la/SANDÍA ft. Mon Laferte
struggle/STRUGGLE
dressed/IN A MATTER OF SPEECH
mothers/HOLDS ft. Alice Bag
sand/MAN
/BREATH