Upcoming Releases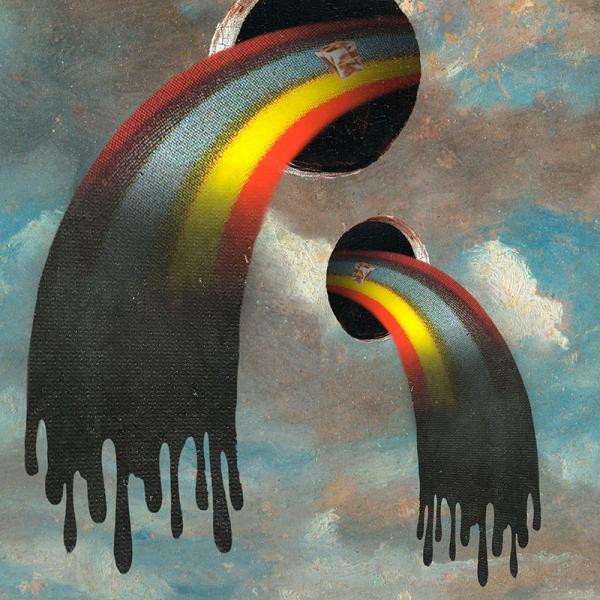 on
Thursday, June 11, 2020 - 09:52
On Dream or Don't Dream, Halifax's Kestrels live out a guitar freak's wildest fantasies. The supercharged shoegaze rockers' fourth full-length album features spellbinding mixing from John Agnello (Sonic Youth, Alvvays, Kurt Vile, Cyndi Lauper) and mastering engineer Greg Calbi (David Bowie, Lou Reed, Television, Blondie). Together, they constructed a towering devotional to tone with blazing riffs, powerhouse drums, and swooning hooks emerging from an enveloping haze.
The first single, "Grey and Blue" is a fuzzy, reverb drenched power-pop track featuring soaring solos from Dinosaur Jr's J Mascis. Guitarist and vocalist Chad Peck explained, ""Grey and Blue" is a song about being carefully and uncharacteristically optimistic and vulnerable. This song came at the end of a really rough period in my life and it captures the nervous excitement of that time. My thinking tends to get narrow and shallow during bad periods, and when I feel things start to change it's almost overwhelming; I'm not sure if I should trust it, but I have to push forward anyway. It's a good feeling when you meet someone who makes you feel like your eyes can open a little wider and makes the echos skip through your brain."
Dream Or Don't Dream was largely written on the sofa of Ash's Tim Wheeler, but Wheeler is not the only guitar aficionado that Peck has in his contact list. "J Mascis plays two solos on this song. It's still weird to say that out loud," Peck explains. "We opened for Dinosaur Jr at this wild secret show in Amherst, MA. I met Luisa, J's wife, and his longtime engineer Justin Pizzoferrato there. Luisa invited us over to their place and J gave us a tour of his studio and just kept handing me different guitars to try out ("This was what I used when I recorded "Out There"...). It was surreal. When we were tracking this song, Justin mentioned that it would be a good song for J to play on and he set it up for me. Thanks Justin! Thanks J! He did 7 takes and they are all incredible. Maybe I'll release the other 6 takes someday."
Track listing:
Vanishing Point
Grey and Blue (feat. J Mascis)
It's a Secret
Don't Dream
A Way Out
Everything is New
Dalloway
Keep it Close
Feels Like the End
Say Less