Upcoming Releases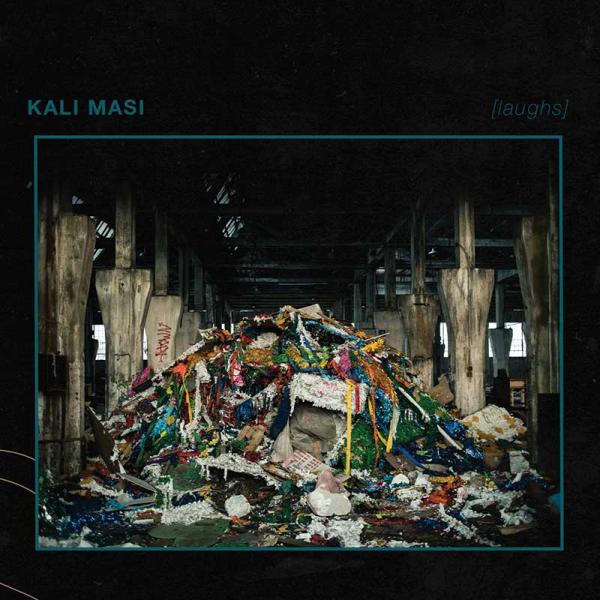 on
Friday, November 13, 2020 - 17:19
Take This to Heart Records will be releasing the sophomore LP from Kali Masi entitled [laughs] on March 26th(pre-order HERE). Produced by Jay Maas (Defeater, Polar Bear Club, Somos), Kali Masi's new LP comes at you from all sides with an aggressive indie/punk that fits in with bands like The Menzingers, Hot Water Music and La Dispute. Homebound Music will be putting out the album in Europe.
Their new music video for first single "The Stray" opens with chattering drum machines, the guitar attack which follows is all gas, no brakes—a measured blend of heart-on-sleeve hard rock and self-criticism chased with undeniable energy.
"It's about possession and addiction to control. I wanted the song to feel dissonant and unrelenting to reflect the feeling of coming apart, seeing someone grapple with losing control but also losing parts of yourself through the process of liberation. The image of being behind the wheel of a car, in control of the vehicle but also very much stuck in a lane kept coming back to me when we were thinking about ideas for the video. We wanted it to reflect and reinforce those themes and feelings– Like it's dark and damp, but you're speeding through an endless only lit by brake lights."- Vocalist/guitarist Sam Porter on the song.
If there's one word that can describe [laughs], Kali Masi's second full-length album, it's deliverance. On their new record, the Chicago-based indie punk outfit strives to break out of their personal chains to forge a path we all search for. The album is a collection of ambitious songs, musically and lyrically, centering around the universal truth that the power and courage to be who we are is and always has been inside of ourselves — rather than in the arms and minds of those around us.
Singer and guitarist Sam Porter shares the earnest narrative of feeling out of place both in your hometown and your own skin, and exploring that alienation as we strive for growth. The wailing guitars and powerful drums complement the urgent calls for clarity and understanding, noting the crushing emptiness of loss contrasted by the bittersweet reminiscence of youth.
Kali Masi have never been a band to hold anything back, and the four-piece stays true to this promise on the new LP. From start to finish, [laughs] is cutting, crucial and honest, with poetic recollections and curses of the past juxtaposed by contemplative acceptance of self in the present. On the new record, the band explores and dissects elements of strained friendships that often go unspoken, sometimes to the point of abandonment beyond repair.
Recording once again with hardcore icon Jay Maas, co-founder of Defeater, Kali Masi crafted another masterful balance of urgency, tension and alluring instrumental harmony. The seconds between tracks will leave you guessing whether to rest or revel, and no matter which you get, you're always taken by pleasant surprise.
The 10 new songs are for feeling lonely in a room full of familiar faces, as well as for restless nights in the throes of transition and growth. No matter where you are in life, Kali Masi is here with an explosive passion for finding who we are — and celebrating it. Take these songs with you as you cut yourself loose of the snares that once made you feel like a prisoner. With [laughs] crashing through your ears, you will be free.
Track listing:
Still Life
Paint Me Jade
Hurts To Laugh
Guilt Like A Gun
Short Term
Long Term
Freer
Trophy Deer
Recurring (I)
The Stray