Upcoming Releases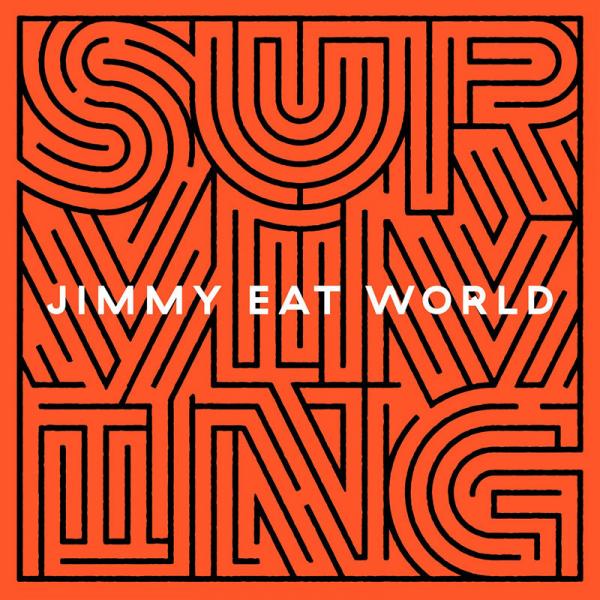 on
Monday, September 23, 2019 - 14:57
Jimmy Eat World announce details of their 10th studio album Surviving, released on 18th October via The Orchard / RCA Records.
Surviving is the band's most personal, ambitious album to date and front man Jim Adkins once again proves himself as one of the most prolific songwriters in rock & roll.
As Adkins himself puts it, "Surviving explores some of the different kinds of weights my ego tells me I have to carry, what I see people around me choosing to carry and what I have found to be the truth when I choose to let go".
The band also released a newly recorded version of 'Love Never'. Originally released last year as a limited edition vinyl-only single, 'Love Never' pits the realities against the expectations of love, a classic slice of Jimmy Eat World wrapped up in a three minute rush of towering guitars and crashing drums.
The 10-track album, which was produced by the band and Integrity Blues producer Justin Meldal-Johnsen, is a timely reminder of just why Jimmy Eat World are still selling out venues, headlining festivals and scoring top 10 albums as new generations of fans adopt their songs as the soundtrack to their lives.
Track listing:
Surviving
Criminal Energy
Delivery
555
One Mil
All The Way (Stay)
Diamond
Love Never
Recommit
Congratulations