Upcoming Releases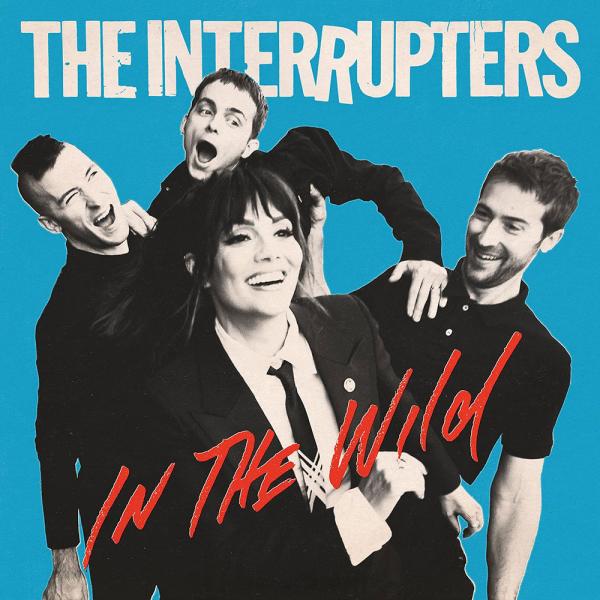 on
Tuesday, April 12, 2022 - 10:08
The Interrupters will release their fourth studio album, In The Wild, on August 5 via Hellcat/Epitaph Records. The 14-track opus is a story of survival and resilience from a band that boldly rejects the easy impulses of simply repeating what's worked before. Today, The Interrupters shared the album's first single, "In the Mirror." On the infectious, adrenaline-fueled track, Aimee Interrupter sings, "Took me a long time to come clean / To be honest, the truth's so ugly / Took me a long time to come home, I didn't think you'd get me," hinting at the stories to come.
"I fell into so many self-destructive patterns trying to come to terms with my childhood," Aimee Interrupter says of the inspiration for the song. "I spent so long trying to run from the pain. No matter how far I ran, there I was…. I realized I needed to make peace with who I saw in the mirror."
During the COVID lockdown, Aimee Interrupter, partner and guitarist Kevin Bivona, and his younger twin brothers, Jesse (drums) and Justin (bass), built a home studio in their garage. In this cocoon-like environment, Aimee found the strength to confront the past and together the bandmates created their most personal album yet. Gliding across a spectrum of breathless punk rock, doo-wop, gospel, dancehall, and the band's customary nods to the lineage of two-tone, the album is infused with an uplifting spirit. Guests include Tim Armstrong, Rhoda Dakar, Hepcat, and The Skints. The band penned the album's 14 songs together and Kevin Bivona produced.
"We are SO EXCITED to announce our 4th full-length album In The Wild," the band shares. "We put SO MUCH LOVE into this album. Produced by our very own Kevin Bivona, this album takes you on a journey throughout Aimee's life and every song is a deep delve. We recorded almost the entire record in our home studio during the lockdown which as we all know was a turbulent time for everyone. The making of the record allowed us to have purpose and to rid our closets of all the skeletons lurking.  Humbled and honored to have features from Tim Armstrong, Rhoda Dakar, Alex & Greg from Hepcat, and The Skints."
In The Wild track list:
Anything Was Better
As We Live (feat. Tim Armstrong & Rhoda Dakar)
Raised By Wolves
In The Mirror
Kiss The Ground
Jailbird
The Hard Way
My Heart
Let 'Em Go
Worst For Me
Burdens (feat. Alex Désert & Greg Lee of Hepcat)
Love Never Dies (feat. The Skints)
Afterthought
Alien