Upcoming Releases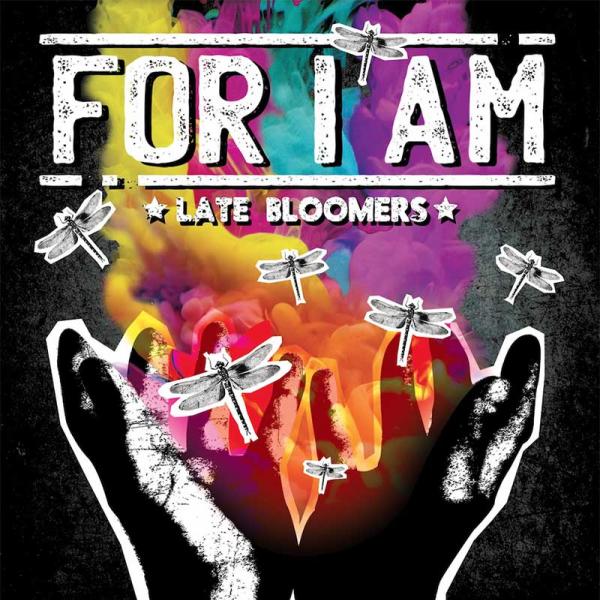 on
Thursday, September 12, 2019 - 19:34
Belgian fivesome For I Am are stepping up their game to a whole new level with the release of their brand new full album, 'Late Bloomers.'
"Late Bloomers is what we are ourselves as a band, really. It shows how much we've matured in every way… in our music, in our lyrics and definitely in the time and effort we've put into creating this album. We truly hope people will see and hear that growth and will want to grow together with us!"
– Hanne, vocalist
Since playing their first show in 2014, For I Am have grown into one of the most well-known and active bands in the Belgian punk scene. The band's always been a proud advocate of upbeat, powerful pop-punk songs with catchy hooks and strong vocals by lead singer Hanne.
Over the course of 5 years, the band has released an EP called '15 Minutes Late' (2015), a debut album by the name of 'All About Perspectives' (2017) and compilation CD made for their Japanese Tour in 2019.
Encouraged by their rising sales and enthused audiences, the band went back to the studio and recorded its second full album called 'Late Bloomers,' The album will be released on November 11th, 2019.
To promote their music, For I Am played a great deal of national and international shows, including several international tours through Europe, the UK and Japan. On top of that, they opened club shows for bands such as The Bombpops, Propagandhi, Lagwagon, Frenzal Rhomb, Iron Chic, Not On Tour and Satanic Surfers.
2019 has been a great year for the band as they got to play Belgian punk festivals GROEZROCK, El Topo Goes Loco and Brakrock Ecofest and they also headed out to Slovenia a second time for Punk Rock Holiday.
Future plans involve getting out on the road even more, playing festivals and heading out on tour if the opportunity arises to promote the new album as much as possible.
Track listing:
Between Us
Relentless Idiometry
No Ragrets
1978
All About Perspectives
P.I.G.O.T.R.Y.
Oblivion
Riddle Me This
Late Bloomer
The Armistice
Black Coffee Mornings
Articulate
Die Hard
Nowheresville Motel
Obsolete