Upcoming Releases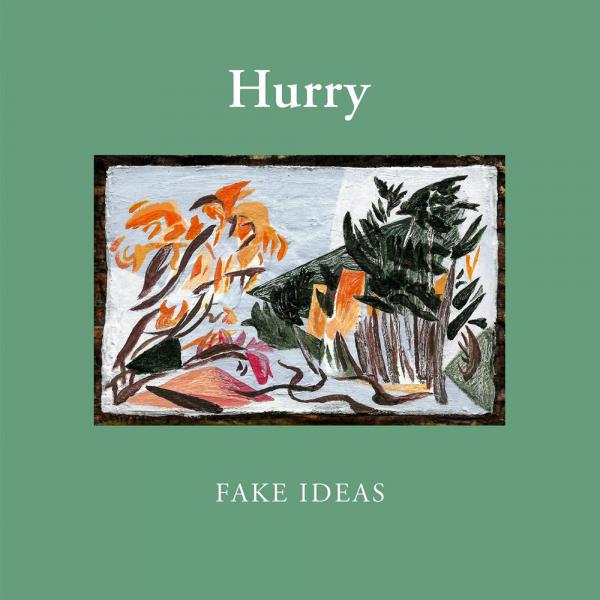 on
Monday, May 3, 2021 - 20:50
Philadelphia, PA power pop extraordinaires Hurry have returned today to announce their upcoming fourth full-length, Fake Ideas. Due out June 25th from Lame-O Records, the album merges Hurry's timeless, longing guitar pop with vocalist/guitarist Matt Scottoline's honest observations about navigating a recently diagnosed anxiety disorder. The album will be released alongside the Fake Ideas book, which features interviews Scottoline conducted with everyone involved in the making of the record—including Frances Quinlan (artwork), Mike Bardzik (engineering/mixing), all of the band members, and more.
To mark the announcement Hurry have shared the record's first single "It's Dangerous" and its accompanying music video. With its jangly guitars, layered harmonies, and instant earworm chorus, "It's Dangerous" highlights the band's knack for making their own mark on power pop's classic elements. Meanwhile, the song's video (directed by Chris Farren and co-written with Scottoline) captures the wry sense of humor that acts as a foil to Scottoline's open-hearted lyricism.
Fake Ideas follows 2018's Every Little Thought and continues Hurry's run of impeccable songcraft. Scottoline's lyrics about navigating love and mental illness manage to tap into highly personal experiences while also communicating something very universal about the desire to find comfort in uncertain times. "The thoughts we have are only thoughts, and if you give them too much attention or make them too real, your entire grasp on your life can be distorted," Scottoline explains. "Mental illness can make you truly believe things that aren't real, and those ideas can steer your life in directions that can poison a lot of relationships." Fake Ideas is packed with big guitars and even bigger hooks, but like all great power pop, there's substance within the shining melodies.
Fake Ideas track listing:
It's Dangerous
A Fake Idea
Keep Being Yourself
Doomsday
Where You Go, I Go
(Sometimes I'm About It, And) Sometimes I'm Not There
Slogging Through Summer
How To Cope
Oh Whitney
In My Very Old Age