Upcoming Releases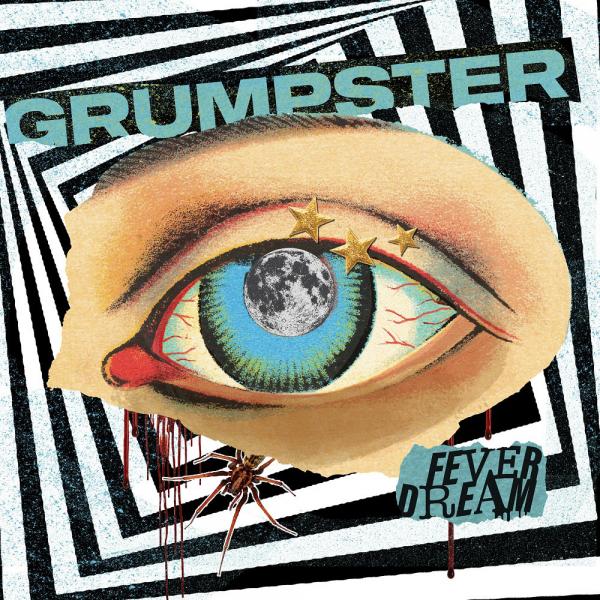 on
Friday, May 27, 2022 - 16:25
Grumpster's Pure Noise Records debut, FEVER DREAM, was put into motion quickly after the release of debut album Underwhelmed, which they never were able to tour properly due to the pandemic.

"We waited and waited to tour Underwhelmed, but things never stopped looking pretty bleak," says Falyn Walsh. "We ended up doing a live stream with Anti-Flag during the pandemic where Chris #2 told us, 'Write some new songs and let me produce them!' We thought, 'Oh, god, I guess we have to make a new record now.'"
Produced by Chris #2 of Anti-Flag, at District Recording in San Jose, FEVER DREAM filters the ghosts of the East Bay's melodic punk history through Grumpster's signature garage rock sound. Ferocious power chords, buoyant choruses, and DIY energy filtered through modern sonics fill the album's 10 songs, as the band explore the push and pull between dead-end relationships and more introspective moments and how the two intersect to create a cycle of anxiety and self-loathing, yes, but also ultimately resilience.
Growing up in Salem, Massachusetts, with Green Day's Dookie in heavy rotation, Walsh learned guitar on his own and fell hard for East Bay punk in all forms. In 2015, as a teenager, he plotted a trip out to San Francisco with a friend, scoping out the stages where bands like Operation Ivy and Crimpshine got their starts. Soon after returning home, Walsh bought a one-way ticket and decamped west permanently, picking up odd-end jobs, including at Guitar Center, to pay the bills.
Within a few months, Walsh crossed paths with Deetz, a guitarist from nearby Albany in whom they found a kindred spirit. Impossibly, when the pair got together to jam, they discovered they'd written near-identical songs, down to the chord progressions. Scouring the scene for a drummer who could match their preternaturally shared tempo, Walsh and Deetz eventually got in touch with Noel Agtane, a Bay Area native who'd drummed around town, across church bands, indie-alt group Oh My Heart, and pop-punk band Triples Alley. After getting a sample of his intimidating blast beats, the pair asked him to slow it down and were rewarded with the steady, studied, powerhouse percussion they'd been hearing in their heads all along.
From there, Grumpster's been on one long upswing, three fast friends crafting rambunctious, mosh-ready, deliciously deadpan punk that they say stays friendly despite its edge – smiling big means showing some teeth, after all.
Fever Dream track list:
Fever Dream
Crash
Better Than Dead
Picture
Vicious
Looking Good
Enjoy It While It Lasts
Mirrors
I Wouldn't Dream Of It
Spider