Upcoming Releases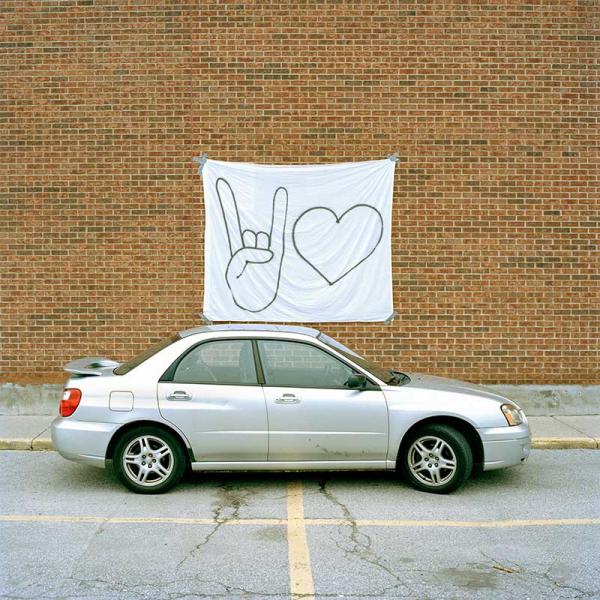 on
Friday, May 31, 2019 - 20:37
Composed of members from Tokyo Police Club and Hollerado, Girlfriend Material is the most anticipated supergroup since the Teenage Mutant Ninja Turtles teamed up with the Power Rangers From Space, only featuring more Canadians with electric guitars.
In 2017, Graham Wright took a break from playing keyboards for Tokyo Police Club to write and direct Clean, a horror movie about a killer Roomba. The project called for frenetic rock music to be played in the background of one scene. Wright's own solo projects tended towards the mellower, but on a deadline, he decided it would be easier to trade in his acoustic guitar for an electric one and write the songs himself. After listening to lots of PUP, Pkew Pkew Pkew, Guided by Voices, and The Slits, Wright sat down with the objective of writing four quick songs. "They didn't have to matter, they just had to be loud and in the background," he says. Unfortunately for his auteur ambitions, the songs ended up being good, and his filmmaking career was pushed aside so he could focus on the more rational day job of rock star.
Deciding it was time to assemble a crack team of musicians, Wright called on Tokyo Police Club bandmate Josh Hook to play guitar, and recruited Hollerado's Jake Boyd on drums. He met bassist Joseph Garand the old fashioned way: after overhearing him in a bar talking about buying a new house, Wright befriended him in hopes of getting his old apartment. They later realized they shared similar music tastes.
Over three EPs (including two Christmas albums, one of which featured extensive spoilers for The Santa Clause 3), the band finessed their sound for Cool Car, their sophisticated but ebullient debut album. While the punk influences are clear through the chaotic energy that underpins most songs (particularly on "Crap," a 37-second long banger on romance and gentrification), Wright's sentimental songwriting sensibilities and his bandmates indie rock pedigree bring a balanced mellowness to the record. Plus, they realized, mid-tempo songs are easier to play.
Cool Car is filled with catchy riffs and optimistic melodies that couch the existential realities permeating the songs. The rambunctious "Peace Sign" is a laid back love song about the need for constant validation that comes with being a human in the world. "Stay in Touch," a holdover from the first Christmas EP, recounts the warped nostalgia that comes with visiting one's hometown after experimenting with adulthood, ramped up by the sadly cheery jingling of sleigh bells. "Boys In Bands," the poppiest track on the album, is about repeating ones patterns again and again. "Deep V" is about being horny but, like, in a mature way.
They are indie rock songs for adults; crushes felt by people who have already experienced several relationships, performatively indifferent musings after running into an ex, juvenile feelings crashing up against the realities of life.
That such conflicting feelings translate to a cohesive album comes out of the natural intimacy between four people playing music together in some capacity for years. "We're friends first," says Wright. "We're a really rambunctious group chat second. Drinking buddies third. Then we're a band, probably at a distant fourth." Each musician brings their own interpretation to the tracks, informed in no small part by their own life experiences; listeners are invited to do the same.
Track listing:
Peace Sign
Stay In Touch
Emily's Famous
Boys In Bands
You've Got To Be Kidding Me
Crap
First Of The Month
Okay Okay
Try Hard
Deep V
There She Goes Again