Upcoming Releases
Stuck On Hold / Drawn To Scale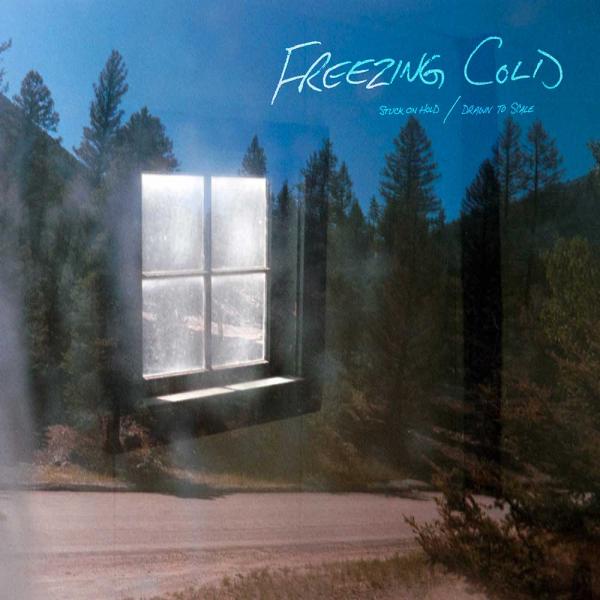 on
Saturday, May 29, 2021 - 17:08
New York's Freezing Cold returns with their first newly recorded material since their 2019 debut album, Glimmer. The indie-rock trio will be releasing Stuck on Hold/Drawn to Scale, a two-song EP via Salinas Records on Friday, June 25, available digitally and on a limited edition 7'' one-sided lathe cut.
Like most bands over the past year, Freezing Cold canceled touring plans and discontinued in-person rehearsals due to COVID-19. Writing remotely became a lifeline. Finally, the band got together to record two of their newest songs at Brooklyn's Studio G Recording Studios with Richard Salino. The two tracks, "Stuck on Hold" and "Drawn to Scale", are driven by three-part harmonies, thoughtful dynamics, and an urgency to play music and collaborate after a substantial time off during quarantine.
Stuck on Hold/Drawn to Scale also introduces a new member to Freezing Cold, Leanne Butkovic, formerly of the band Never. Leanne joined Freezing Cold on bass in late 2019, adding a synergetic spark to the band that helped shape this EP, some of the band's strongest material to date. Freezing Cold is rounded out by Angie Boylan, formerly of Aye Nako and who most recently spent the latter part of 2019 and early 2020 playing drums in Sleater-Kinney, and Jeff Cunningham, formerly of Bridge and Tunnel.
Track list:
Stuck On Hold
Drawn To Scale