Upcoming Releases
Lessons That We Swear to Keep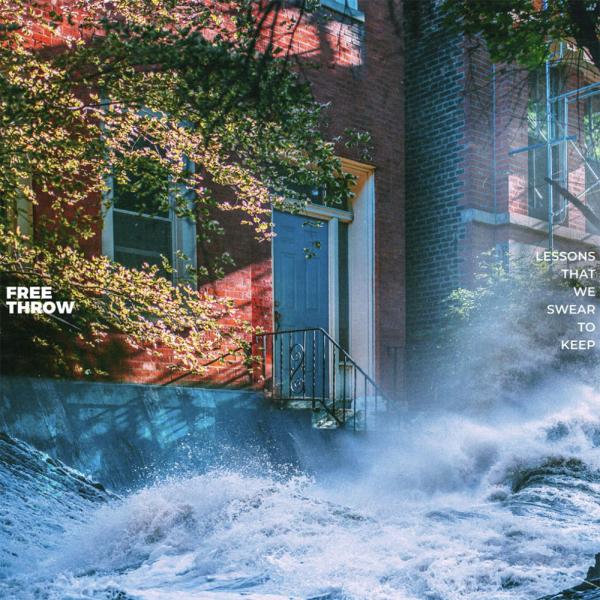 on
Thursday, August 31, 2023 - 10:37
 'Lessons That We Swear to Keep', the fifth full-length record from Nashville emo-punk outfit Free Throw, will be released on October 13 via Wax Bodega. The album's lead single "Spacer's Choice" is available to stream now.
"'Spacer's Choice' is one of those songs that seems really fun melodically with a really dark meaning…" explains vocalist Cory Castro on the new single out today. "The song is about how the issues I've touched on over the years aren't just " solvable " problems. They tend to persist and rear their ugly head all of the time. Being in a band that has lasted over a decade and that has developed a pretty large catalog of music, I find myself writing about the same things a lot because they are my real issues. This has led to criticism in the past, which is fine, it doesn't bother me. This song is kind of my response to that and served as a fun and " meta " scenario to express that feeling. I know I write about a lot of the same issues, but hey, those problems don't just go away. Lyrics and music are my outlet."
In true Free Throw fashion, the record is marked with video game and TV references—Castro's beloved Pokémon ("Cinnabar Island"), Outer Worlds ("Spacer's Choice"), and Trailer Park Boys, for starters. But where previous releases centered on a cohesive theme, ready for dramaturgy and narration, 'Lessons That We Swear To Keep' is about something even more immediate and formative, but less discussed: the grayness of everyday life.
"This album reflects someone in the growing stages of adulthood and coming to terms with the experience of life," Castro continues. "While I understand that sounds vague and generic, it's the only way to describe these songs. It's a diary of my experiences over the past few years. I tried my best to take my own situations and make them as " self-insertable " as I could, but this record is outright a very personal one."

 

In partnership with Wax Bodega, 'Lessons That We Swear To Keep' will be the first independent release for the five-piece—Castro, guitarist Jake Hughes, bassist Justin Castro, lead guitarist Lawrence Warner, and drummer Zach Hall. "For the past eight years, we'd always had a label to answer to," says Castro. "We were free to do whatever we wanted. Usually when it comes to writing and recording, there's always this stress around it where you want it to be as good as possible but you're trying to meet deadlines. This time that just wasn't there."
The record also marks Free Throw's first release with Zach Hall since their 2014 debut, 'Those Days Are Gone'. Hall and Castro have been making music together since they were in high school, and now in their 30s, they've found that old magic again. "It really unlocked something," says Castro. "It feels like I'm back in a garage with my buddies writing music again. It's fucking wicked."
Lessons That We Swear To Keep track list:
A Part is Better Than Zero (featuring Tades Sanville of Hot Mulligan)
Spacer's Choice
Replacing Leene's Bell
The Museum of Orphaned Concepts
So Yeah, So
Thanks For Asking
Into the Wind Stream
Joy Ephemeral
Cinnabar Island
Tips For Safe Travels
What Comes Around Is All Around