Upcoming Releases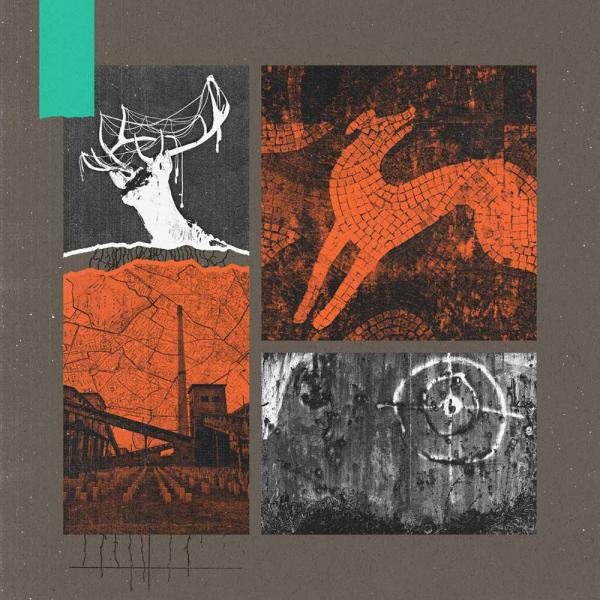 on
Sunday, November 14, 2021 - 10:10
"Ellapsis," out February 18th via Skeletal Lightning, is a full-length LP by Dreamtigers, a band from Massachusetts featuring members of Defeater and Caspian. It's not really shoegaze, it's not really emo, but exists in the liminal space between, with fractured emotions evident in these incandescent compositions. Mixed and Mastered by Will Yip.
"What would it be to not forget / the things that haven't happened yet?"
What would it be to see the future? To understand ourselves and our communities in the full scope of time-reckoning with the past while seeing the possibility and danger of what could be. Dreamtigers' upcoming full-length, "Ellapsis," out February 18th via Skeletal Lightning, isn't afraid to ask these questions. "Ellapsis is a made-up word that means 'Time Sickness' " says singer and lyricist Jake Woodruff. "Taking 'ellapsed' and making it sound like a disease. Each song explores how time can multiply pain, over years and generations. Time and decay weave the whole thing together."
As the album was nearing completion, Woodruff and partner/bandmate Aisha Burns had to unexpectedly move across the country to help out with a family medical emergency. This upended everything in their, and the close-knit band's, plans. Dealing with a medical trauma, and the chaos and exhaustion of caregiving afterward, is something that they're still processing. Attempting to navigate the U.S. healthcare system in the middle of a crisis threw many things into question. "It's definitely surprising that we still liked these songs after the most stressful and exhausting year of me and Aisha's life" says Woodruff. "I didn't really know if it was gonna hold up after that. A lot of things in my life didn't, and I've had a lot of trouble reacclimating to formerly 'normal' elements of life. When I got a chance to finish these songs and send them to mixing, I felt like I was hearing them for the first time and coming back to myself but in a new light. I'm thankful they still resonated with me."
It's not often that songs about such expansive topics get to the point so immediately. The album's opener, "Six Rivers," kicks into a massive wall of sound that still leaves room for Woodruff's evocative guitar work, and Joe Longobardi's (Woodruff's bandmate from hardcore juggernauts Defeater) crushing, yet tasteful, percussion. Caspian guitarist and frontman Phil Jamieson proves he's equally powerful on bass, providing nuanced melodic sensibility to booming rhythmic grooves. Woodruff's and fellow songwriter/guitarist Andrew Gary's vocals float over all of this: weaving, detailed, and incandescent.
The louder, grungier, guitar-driven songs that start the record elevate the vocal harmonies and provide a searing opening act, culminating in the bombastic and cathartic ending of "I See the Future," which features the first appearance of Burns and Dylan Rieck (Burns' former bandmate in Bamorhea), providing emotive and spacious string arrangements. These coalesce over Longobardi's powerhouse drumming, while "find a simple way to choose / the things we wouldn't have to lose" floats like a mantra over the song's end.
This power contrasts with the understated nature of the first of the more minimal songs, "For Sally," which harkens back to the band's singer-songwriter origins. These contrasts shape the record's dynamic narrative arc, propelling the harmony-laden, luminous vocals into a dreamscape-like world. For anyone familiar with these musicians' other work, Dreamtigers feels like a fitting, yet surprising rearrangement, a labor of love that's now unleashed a fully-formed LP.  It's not really shoegaze, it's not really emo, but exists in the liminal space between, with fractured emotions evident in every note of these compositions.
Recording took place in several stages; beginning with Will Benoit, longtime friend and owner of Radar Studio, a 100% solar-powered studio in the woods outside of New Haven, CT. They tracked the foundation of each song live in 3 days, and devoted another day to overdubs and ambient layers. Daryl Rabidoux (Cancer Conspiracy) provided technical assistance. Vocals and remaining instrumentation were recorded by the band at home. The album was mixed and mastered by Grammy-nominated producer Will Yip (Nothing, Lauryn Hill, Turnstile, Quicksand, among many others).
Dreamtigers, much like the Borges prose poem from which they take their name, are constantly chasing an ideal —their recordings offer snapshots of the band's development, organic and imperfect but pointed at the beauty beyond. These songs, written about and within loss and time and oppressive structures, feel immediate in a time where loss and oppression are continuous. In "Ellapsis," we see a band finding new form, offering us a record both nostalgic and invigorating, lush, and powerful, in love and solidarity during what have always been uncertain times.