Upcoming Releases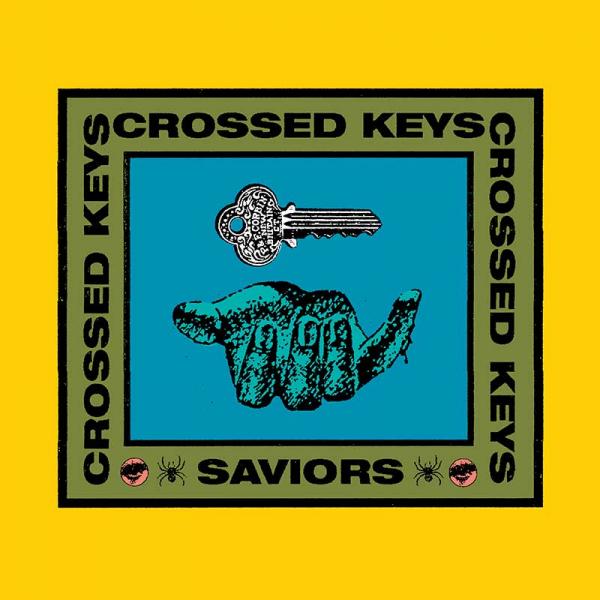 on
Saturday, September 7, 2019 - 09:39
Meet Philadelphia's Crossed Keys. Featuring former members of Kid Dynamite, Zolof the Rock & Roll Destroyer, and The Curse, Crossed Keys channel the sound and energy of the VFW shows that served as the foundation for the tri-state area underground scene throughout the 90's and early aughts. In May of 2019, the band recorded seven tracks with Mike Bardzik (Joyce Manor, Spraynard, Kill Your Idols) at Noisy Little Critter.
"Set fire to all that you hold dear, so you don't have to face your fears," sings vocalist Joshua Alvarez (Halo of Snakes) in reflection of moving past the things that hold us back.  After playing in numerous bands around Philadelphia over the years, the members of Crossed Keys bring their varied experiences together to create a unique, driving melodic sound.
Alvarez is joined by drummer Dave Wagenschutz (Kid Dynamite, Good Riddance), bassist Andrew Wellbrock (Zolof the Rock & Roll Destroyer), and guitarists Beau Brendley (The Curse, Kill The Man Who Questions, R.A.M.B.O.) and Dave Adoff (Step Ahead, Jackie Thousand).  "Saviors" was recorded over a weekend in May 2019 at Noisy Little Critter in Downington, PA by Mike Bardzik (Joyce Manor, Kill Your Idols, Spraynard) and mastered at West West Side Music (The Misfits, Converge).
From the wistfulness of "Times of Grace" recalling shared times in basements and firehalls to the frustration of inaction voiced in the title track, "Saviors" is seven tales of gratefulness for all of those moments and people in our lives that led us to this point.  
Track listing:
Times of Grace    
True to You
The Rays Effect
Everything Breaks
RJA
1212
Saviors