Upcoming Releases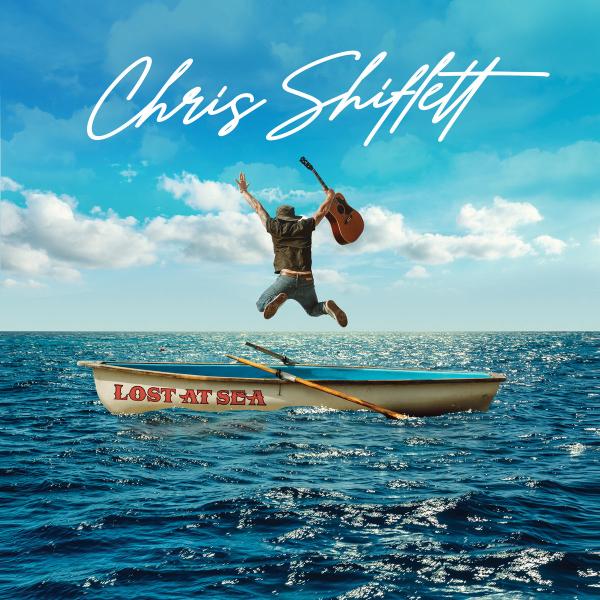 on
Thursday, September 14, 2023 - 17:04
Punk veteran. Rock & Roll Hall of Fame inductee. Americana and rock songwriter. Modern-day guitar hero. For more than 25 years, Chris Shiflett has blurred the lines between genre and generation, balancing his full-band projects with a thriving solo career.
He turns a new page with Lost at Sea, a solo record that builds a bridge between Nashville — where Shiflett has become a frequent visitor, performing on the Grand Ole Opry one minute and collaborating with Music City tastemakers like Jaren Johnston and Dave Cobb the next — and his native California. Caught halfway between the honky-tonk saloon and the punk-rock dive bar, Lost at Sea is both eclectic and electric, making room for alt-country crunch, guitar-driven grit, and sharp songwriting. Tying that mix together is Shiflett himself: a musical Renaissance Man whose influences are every bit as wide-ranging as his resumé.
Shiflett recorded the majority of Lost at Sea in Nashville, working with producer and collaborator Jaren Johnston—frontman of the Cadillac Three, as well as the songwriter behind nearly a dozen Number 1 country hits—and a small cast of Americana all-stars. Among them were fellow guitar slingers Worsham, Bukovac, and Nathan Keeterle, all three of whom laced the record with fiery fretwork. He also teamed up with a number of co-writers, partnering with Kendell Marvel, Cody Jinks, and others to fill Lost at Sea with storylines that pack as hefty a punch as the music itself.
Lost at Sea showcases the full range of Shiflett's abilities. There are harmonized guitar solos worthy of Thin Lizzy, amplified country anthems, and roots-rockers steeped in Tom Petty's influence. The breakneck pace and palm-muted guitars of "Parties" salute Shiflett's early days within the Bay Area punk scene, while "Damage Control" — with its layers of reverb, pulsing percussion, and Echoplex tape delay — flirts with the atmospheric dub music that Lee Scratch Perry introduced. Everything is grounded in melody. Shiflett nods to his heroes throughout, but he charts his own territory, too, whipping up a diverse sound that's distinctly his own.  
Lost At Sea track list:
Dead And Gone
Overboard
Black Top White Lines
Damage Control
Weigh You Down
Burn The House Down
Where'd Everybody Go?
I Don't Trust My Memories Anymore
Carrie Midnight Texas Queen
Parties