Upcoming Releases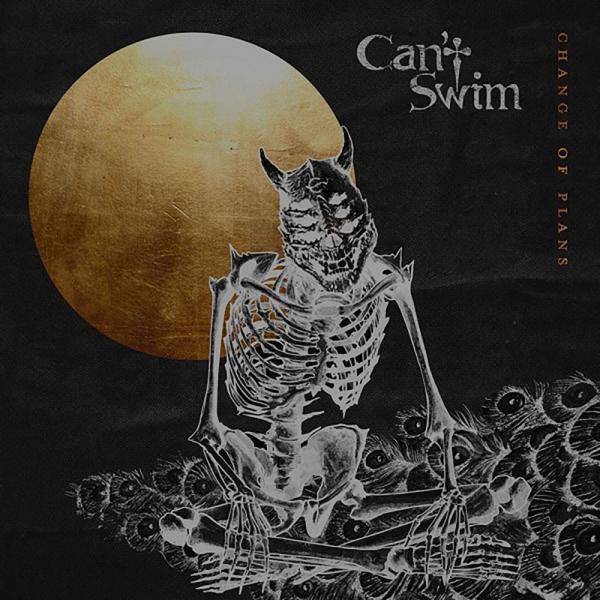 on
Thursday, August 26, 2021 - 19:59
Can't Swim have announced their new album "Change of Plans", out October 22 on Pure Noise Records. To celebrate the announcement, the New Jersey band has dropped the video for the first single "Deliver Us More Evil".
"'Deliver Us More Evil' was one of those songs that I knew right off the bat would be a single someday for Can't Swim" says vocalist Chris LoPorto. "I think I came home from tour and sat down in my studio and wrote the entire thing in an afternoon. One of my favorite songwriters said in an interview that a good song should only take a half-hour to write. When I listen to 'Deliver Us More Evil', it really sounds like the future of the band to me, a road I have been wanting to go down for a long time". As for the visual, he says: "The video was shot in Brooklyn, New York by Benjamin Lieber. It was the first time we were all in the same room since COVID. Almost two years without touring and seeing each other made the day feel more special. Performing with the two dancers and being directed by Ben made me miss touring and doing this band full-time. The imagery displayed in the video tie into a lot of the themes on the album".
Ultimately, Can't Swim feel that "Change of Plans" is "the most Can't Swim record yet". LoPorto says: "All of our endeavors as a band have led us to make what I think is the most honest and transparent album in our discography. We spent way less time recording what we thought we should be writing and put down whatever came naturally. The recording process was certainly the easiest to date as well — we knew what we wanted going into it. I'm constantly writing songs and some of the tracks on 'Change of Plans' have been in the demo stage for almost four years now so it feels great to finally have them all together on one release".
"Change of Plans" was produced, mixed, and mastered by Will Putney (A Day to Remember, Every Time I Die, Body Count, Knocked Loose) of Graphic Nature Audio and is the culmination of everything Can't Swim have been building and exploring over the last six years, combining their signature visceral lyricism and cathartic rock sound with influences ranging from the worlds of folk to EDM. One could say it's a little bit of everything all rolled into one, and in a way, that's true. When life is more unpredictable than ever, Can't Swim are striking the perfect balance of hope and realism by writing songs that embrace the chaos of life. They want to find and harness a vibe that makes living a bit easier for everyone, and with each release, they're getting closer to that goal.
Change Of Plans tracklist:
Standing in the Dark
To Heal at All, You Have to Feel It All
Set the Room Ablaze (Feat. Caleb Shomo)
Sense of Humor
10 Years Too Late
Deliver Us More Evil
Opposite of God
Better Luck Next Time
careless.anxious.neurotic.tired
Altamonte Explode
Everyone That I Know, I Hate