Upcoming Releases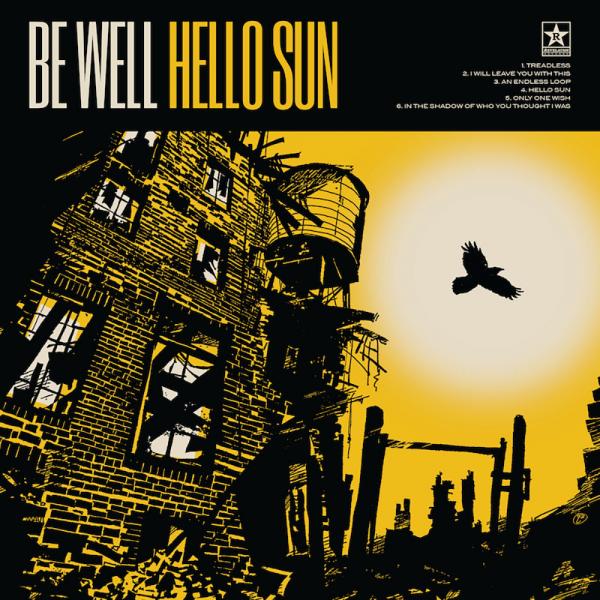 on
Saturday, March 12, 2022 - 10:21
Having signed with legendary hardcore label Revelation Records, Be Well are excited to announce their upcoming EP, Hello Sun, set for release on May 20th (pre-order). Serving as a followup to the band's critically acclaimed The Weight And The Cost (2020), the record is full of high-energy, melodic hardcore infused with emotion and lyrical depth. Across the six songs on the EP, frontman and producer Brian McTernan (Turnstile, Thrice, Hot Water Music) finds emotional catharsis through examination of childhood trauma, depression, and fatherhood while still providing a hopeful light. Today, the band shares the first song on Hello Sun, "Treadless". Clocking in at just over two-minutes, the fast paced track showcases the impeccable musicianship of the band - guitarists Mike Schleibaum (Darkest Hour) and Peter Tsouras (Fairweather), bassist Aaron Dalbec (Bane), and drummer Shane Johnson (Fairweather). The video for "Treadless" reflects on the lyrical content of the song, crossing between make believe and reality.
Speaking on writing "Treadless", McTernan states:
"I have spent a lot of time trying to figure out how I ended up this late in life, without ever dealing with issues that have followed me since I was a kid. This song is a reflection on how many things I never said and how different I want my life to be moving forward."
Hello Sun is available for digital and physical pre-order now through Revelation Records. Be Well has also partnered with End Hits Records for a vinyl release of the record in Europe.
Hello Sun track list:
Treadless
I Will Leave You With This
An Endless Loop
Hello Sun
Only One Wish
In The Shadow Of Who You Thought I Was